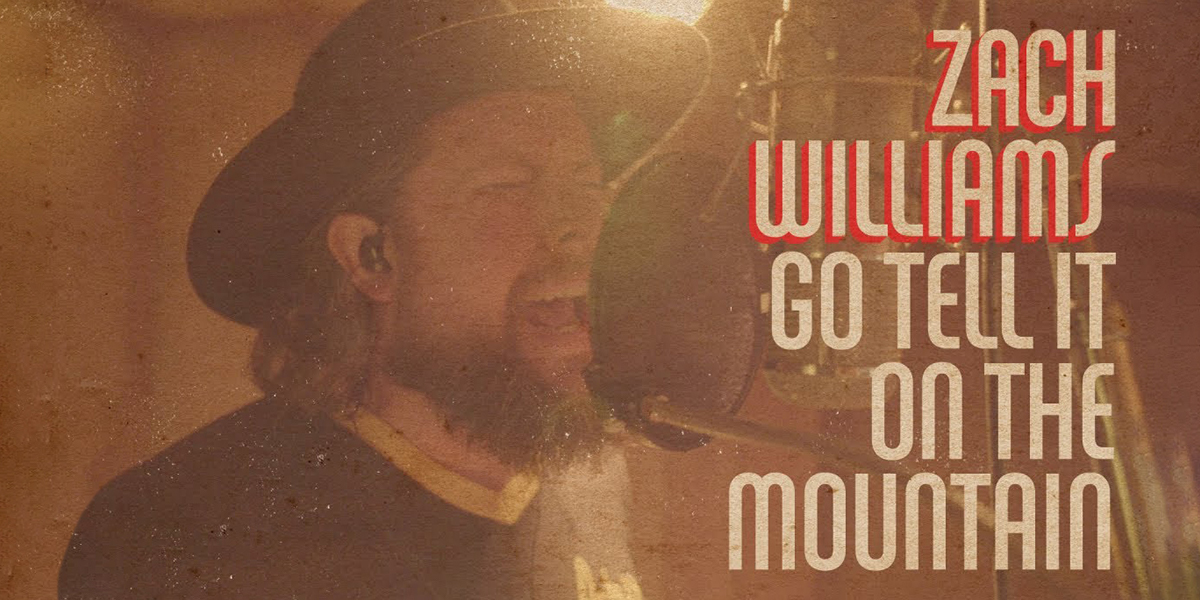 While one might assume @Zach Williams' first Christmas single would be filled with the same organic, rootsy instrumentation that defines his long list of hits, the "Chain Breaker" singer surprises with a fiery version of "Go Tell It on the Mountain."
Loaded with well-timed handclaps, bright horns, jangly piano, and electric guitar, Williams' funky version of the Christmas classic captures a retro sound against the grit of his soulful vocals.
Williams recorded "Go Tell It on the Mountain" with his bandmates at the iconic FAME Studios in Muscle Shoals, Alabama—a bucket list moment for the award winner. Legendary singers like Aretha Franklin, Etta James, and Wilson Pickett all recorded at FAME. In recent years, modern-day artists such as Alicia Keys, Demi Lovato, and Jason Isbell have spent time at the historic studio space. Moreover, in 2017, Third Day recorded their farewell album, Revival, at FAME.
"Go tell it on the mountain, that Jesus Christ is born—I can't think of a more needed message right now," Willams says of his reimagined version of the classic. "2020 has shaken many of us to the core, and as this year comes to a close, I want THIS to be the message that ends our year. No matter your struggles, Jesus Christ was born to set you free."
LISTEN NOW: Zach Williams "Go Tell It On The Mountain"
"Go Tell It on the Mountain" follows Williams' latest No. 1 single, "There Was Jesus," a duet with Dolly Parton from his sophomore album, Rescue Story. In addition to the fresh Christmas track, the hitmaker recently released a cover of Elevation Worship's song, "RATTLE!" Williams' version of the new modern worship anthem features Steven Furtick, senior pastor of Elevation Church.
SIGN UP NOW: Keep the holiday tunes going and get 25 days of music with the K-LOVE Christmas Music Advent Calendar!