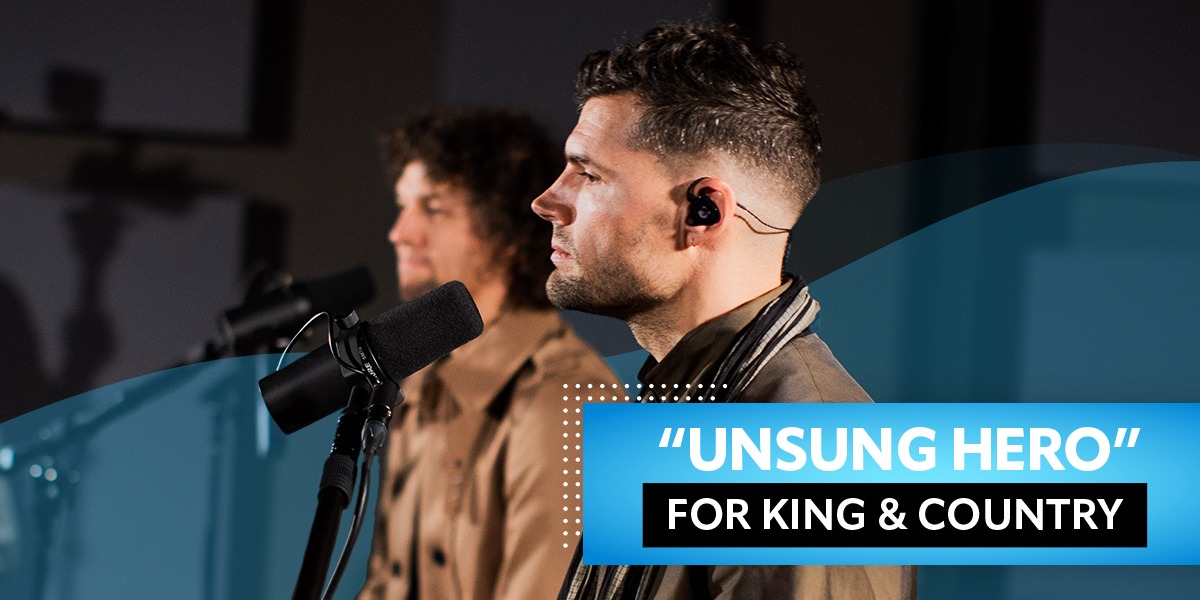 Dedicating a special performance of their new song, "Unsung Hero," to mothers around the world, @for KING & COUNTRY deliver a heartfelt rendition of the emotional track in a K-LOVE exclusive.
"On this Mother's Day, whether you are a stepmum, a biological mum, a grandmum, or anywhere in between, this is a song we're singing for you," shares the Australian-born duo's Joel Smallbone.
Joel and his brother, Luke, originally wrote the song for their own mom, Helen, as well as their dad. The tear-inducing ballad honoring their parents' legacy can be found on the act's brand-new album, What Are We Waiting For? Every night on tour, it's quickly becoming a standout moment in their new live show as the brothers perform the song while a lifetime of personal memories and family photos flood the screens behind them.
Meanwhile, fans can get to know the Smallbone matriarch thanks to her recent memoir, Behind the Lights: The Extraordinary Adventure of a Mum and Her Family, now available via K-LOVE Books. The mother of seven is also the co-host of AccessMore's "MumLife Community" podcast, where she shares lessons and thoughts on marriage, motherhood and parenting — all from a biblical perspective.
Watch for KING & COUNTRY Perform "Unsung Hero"
Stay Informed
Go behind the scenes of Christian music, culture and entertainment.