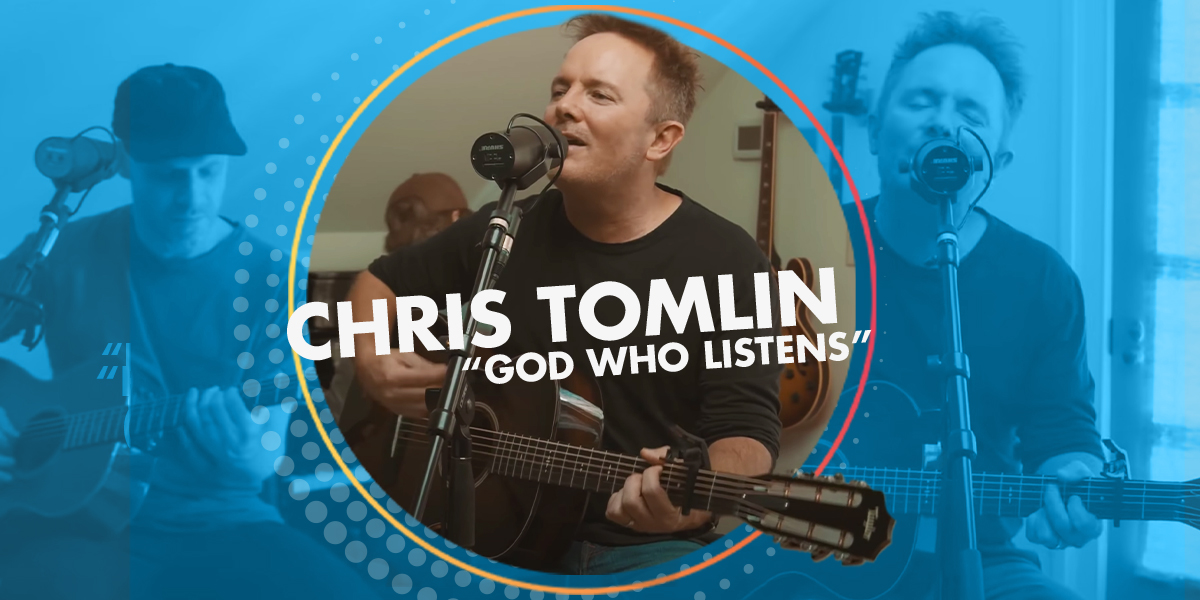 After joining forces with country music supergroup Lady A for "Who You Are To Me"—a multi-week No. 1 smash at Christian radio—@Chris Tomlin is once again revisiting his country roots by teaming up with two-time CMA Award winner and reigning ACM "Entertainer of the Year" Thomas Rhett for "God Who Listens."
RELATED STORY: Chris Tomlin Enlists Country Supergroup Lady A for "Who You Are To Me"
Thomas Rhett—known for songs like "Die a Happy Man," "Marry Me," and "Life Changes"—and his wife, Lauren Akins, are both outspoken Christians. He co-wrote "God Who Listens" with Tomlin, and while he's prominently featured on the track, he also lends his voice to a second song on the Chris Tomlin & Friends project called "Thank You Lord," a collaboration that additionally includes Florida Georgia Line.
WATCH NOW: Chris Tomlin "God Who Listens" Acoustic Performance
"This song is centered around what sets God apart from all the other idols and gods in the world—He listens. Not sometimes, but always. You know, sometimes He is listening and moving in our lives, and we have no idea, and sometimes He is listening and moving, and it is so apparent," Tomlin says of the message behind "God Who Listens." "Getting to write this one with my close friend, Thomas Rhett, was something I will never forget. I hope this song touches you the way it has me and reminds you that we pray to a God who listens to us, sees us, and loves us."
Tomlin and his wife welcomed their third daughter, Elle, in December. Meanwhile, Thomas Rhett is also a father to three little girls; but that's not the only thing the two singers have in common. They both married women named Lauren. Prayer is an integral part of both of their lives. And faith is the glue that holds it all together. However, "God Who Listens" isn't the first musical collaboration the two men have been a part of together.
RELATED STORY: Chris Tomlin is Staying Home for Christmas, Welcoming a Child, and Collaborating with Country Superstars
Tomlin's first co-writing endeavor with the country superstar resulted in Thomas Rhett's original holiday recording, "Christmas in the Country." They further collaborated on Thomas Rhett's hit song, "Be A Light," alongside Reba, Hillary Scott, and Keith Urban. The star-studded single earned Tomlin his first CMA nomination last year and a performance slot on the nationally televised awards show. Currently, the song is nominated for an ACM Award—another first for the award-winning worship leader.
WATCH NOW: Chris Tomlin "God Who Listens (feat. Thomas Rhett)" Official Lyric Video
"God Who Listens" originates from the Texas native's latest album, Chris Tomlin & Friends, which also features high-profile collaborations with @We The Kingdom and @NEEDTOBREATHE's Bear Rinehart, as well as some of country music's most promising young acts like Russell Dickerson, RaeLynn and Brett Young, among others.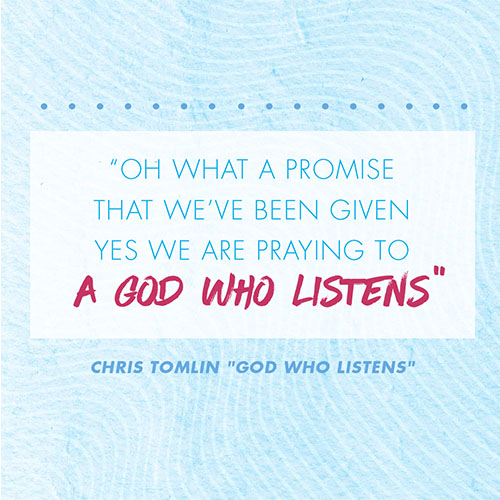 Stay Informed
Go behind the scenes of Christian music, culture and entertainment.