Posted on Monday, Jul 20, 2020 by Lindsay Williams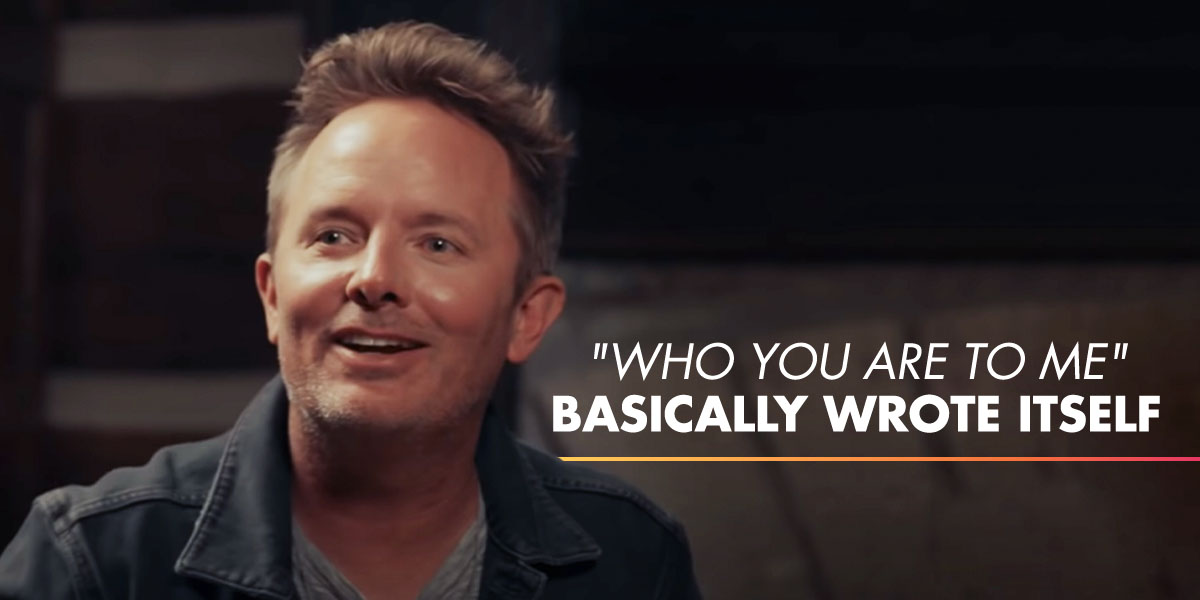 Chris Tomlin says some songs simply write themselves. His latest single, "Who You Are To Me," is one of those rare gems.
He penned the passionate mid-tempo track alongside Hillary Scott, Charles Kelley and Dave Haywood, from award-winning country music trio Lady A, whose vocals are also prominently featured on the song. Tomlin sent multiple demos for their recording consideration before Lady A suggested they try their hand at writing an original together. It was the first time Tomlin had ever written with the well-respected group, but once they were all united in a room, the lyrics and melodies naturally flowed out within the hour—warp-speed in songwriting minutes.
"I have always said that there are good songs, great songs, and God songs; and oftentimes those God songs just happen to write themselves. When Hillary, Charles, Dave and I sat down to write, 'Who You Are To Me' basically wrote itself," Tomlin shared on his Instagram upon the song's release. "My prayer is that this song has a real impact on people's lives."
Lady A is equally as excited to be a part of the track. "Back in January we got the amazing opportunity to collaborate with a dear friend and artist we admire, Chris Tomlin. We shared our faith, our questions, our hearts, and our words of worship as they poured out on the page and into song," the group explained of the co-write. "'Who You Are To Me' is a song that celebrates how individually known and loved we ALL are by God and how grateful we are for that love."
While it's the first time Lady A has collaborated on a recording with a Christian artist, it isn't the group's first foray into Christian music. Leading lady Hillary Scott found success in the genre four years ago with "Thy Will," penning the emotional song following a painful miscarriage.
The Lady A-led "Who You Are To Me" serves as the debut single from Tomlin's forthcoming project, Chris Tomlin & Friends (available digitally July 31), which features collaborations with a host of country artists, as well as some familiar Christian artists like NEEDTOBREATHE's Bear Rinehart, We The Kingdom, and others.