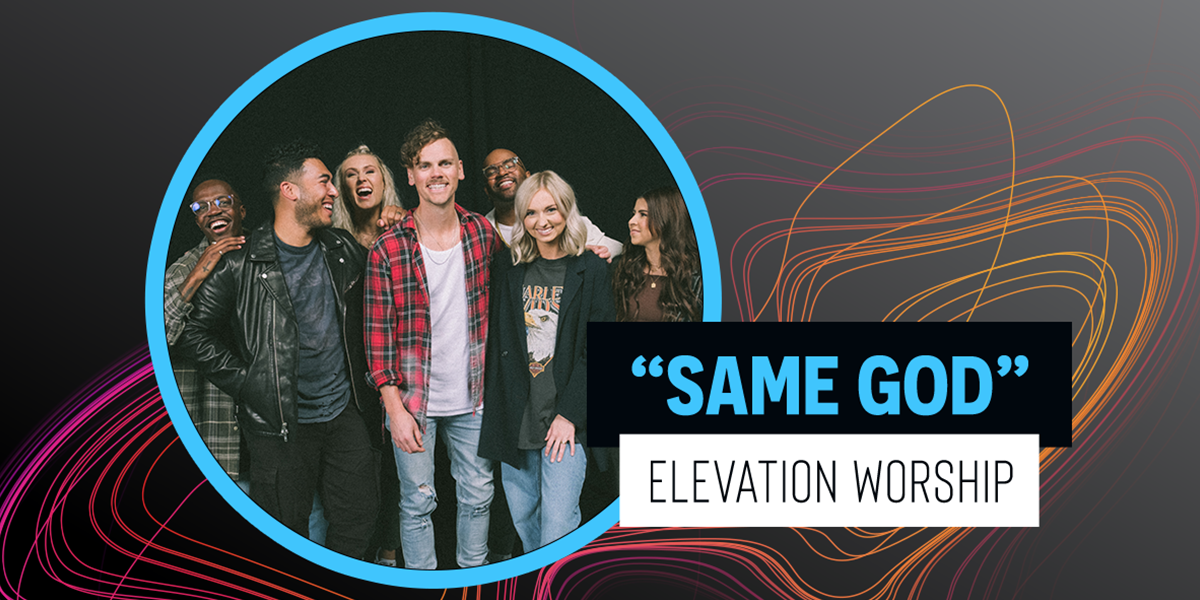 @Elevation Worship returns with "Same God," an uplifting single that heralds the faithfulness of God throughout history. The Charlotte, N.C.-based collective, rooted in Elevation Church, namechecks various heroes of the faith who witnessed God do amazing things in their lifetime. Jacob, Moses, Mary (the mother of Jesus) and David are highlighted in the building ballad that features Elevation Worship's Jonsal Barrientes helming lead vocals.
WATCH NOW: "Same God" Official Music Video
"[God] is unchanged in His wisdom, His power, His goodness and His generosity toward us," asserts the group's Chris Brown, who co-wrote the track with Steven Furtick, @Brandon Lake and @Pat Barrett. "I hope the song portrays His character and nature in a way that takes people on a journey and reminds people that we're part of a great cloud of witnesses who have seen this same faithful God make good on His promises to the generations before us, and those to come after."
Part prayer, part plea of desperation, the song promises that the God of Jacob still makes covenants with His children; the God of Moses still parts seas; the God of Mary still births the impossible through us; and the God of David still slays giants.
"Same God" is found on Elevation Worship's latest release, "LION." The group's 14th effort, "LION" is a non-traditional mix of both studio and live recordings, blending moments of personal introspection with congregational-friendly faire. The group recently served up another live take on the project with "LION: Live From The Loft," a 10-song set captured in an intimate setting alongside an assortment of friends and special guests.
Following a summer tour with @Kari Jobe and @Cody Carnes, the award-winning worship collective will headline a West Coast arena run this fall, making stops in Las Vegas, Seattle and Los Angeles, among other marquee cities.