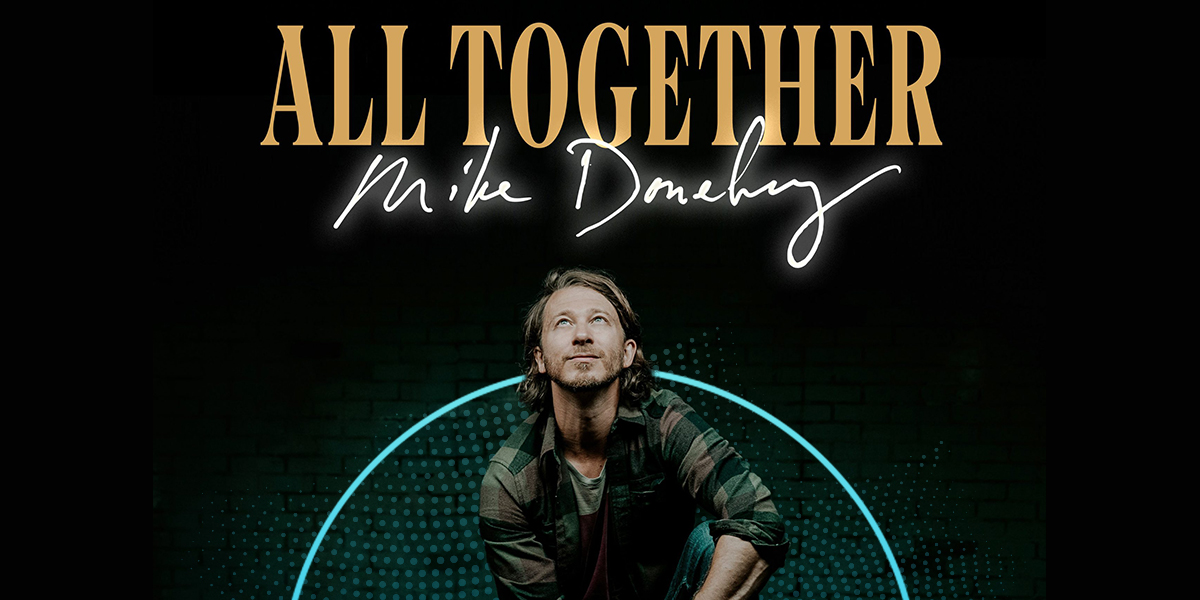 While Mike Donehey embarks on a new musical journey all on his own, ironically, his debut solo single is titled "All Together." The song holds a double meaning for the former Tenth Avenue North lead singer as he simultaneously encourages listeners to do life together in community, even when we don't have it all together. In fact, the song gives fellow believers permission to be a mess.
WATCH NOW: Mike Donehey "All Together" Official Music Video
The pop track emphasizes vulnerability within the church with Donehey being the first to admit he doesn't have it "All Together"—something he readily discusses on his "Chasing the Beauty" podcast on AccessMore. "No more playin' Mr. Nice Guy," he declares on the fresh track. "I'm done pretending that I'm alright. I fake a laugh, keep acting upper class. Like I've never had a struggle in my whole life."
"We all struggle. Some of us are just better at hiding it than others," the award-winning songwriter offers. "What if church had 'present struggle' testimony time, not just 'past struggle' testimony time? What if church looked more like AA [or] Celebrate Recovery? What if we were allowed to not have it all together? After all, the cracks are where the light gets in."
WATCH NOW: Mike Donehey "All Together" Story Behind the Song
Donehey's confessional lyrics should be familiar to longtime fans of his previous band, Tenth Avenue North. After the members of the group decided to amicably part ways to pursue other interests in the spring of 2020 and then a pandemic sidelined touring artists for the foreseeable future, Donehey built a studio in his house and set up shop, hunkering down to write whatever flowed out. The result was more than 75 songs and a foundation on which to build his next chapter.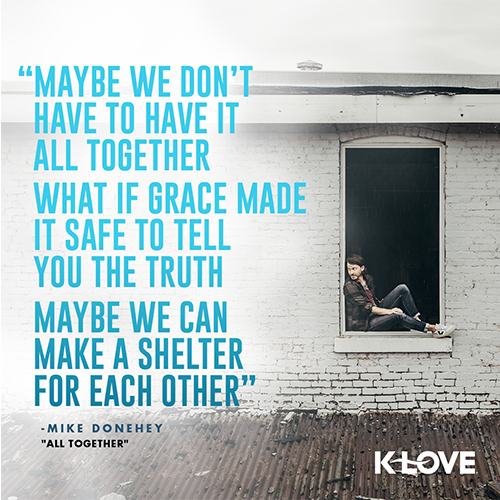 After releasing two EPs—Work of Art and The Father & Two Sons—Donehey is set to drop his first full-length record as a one man act on Aug. 27. The album, which features lead single "All Together," is called Flourish, an appropriate title for a project born during a season of personal and spiritual growth for the singer.
"It's a collection of songs that was birthed out of my struggle to learn what it takes to truly flourish in any and every circumstance," Donehey shares. "I have so many favorite songs on this album, and I cannot wait for you to hear them all."
---
Don't Miss a Beat & Sign Up for K-LOVE's Music Updates!
Get monthly emails with updates on new music, videos, and exclusives from your favorite Christian artists on K-LOVE!