Posted on Friday, Apr 02, 2021 by Lindsay Williams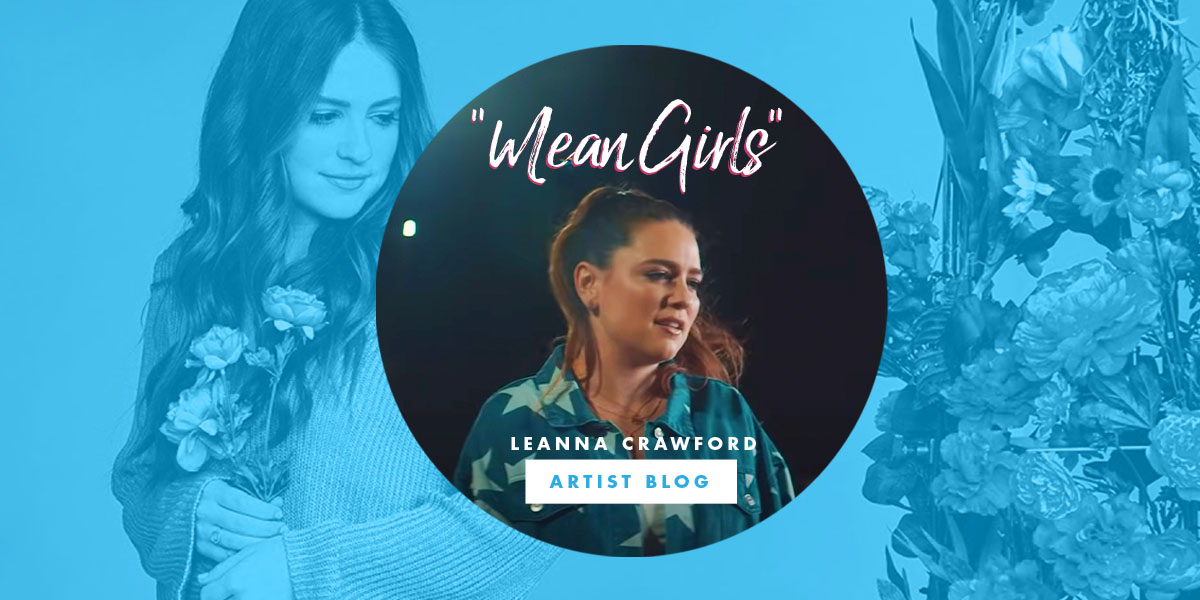 "Mean Girls" isn't just the name of a popular movie. It's the title of Leanna Crawford's latest single, and the reality that so many tweens and teens listening live out every day.
"Sticks and stones may break my bones, but no one ever warned me about words," Crawford sings on the poignant piano ballad she wrote with @Matthew West and AJ Pruis. The Washington state native says she remembers a time years ago when another girl commented about her weight, and that one remark still haunts Crawford to this day—making her self-conscious about her appearance. She hopes the lyrics of "Mean Girls" will help young women understand that while the words of others hurt, their words don't have to define any of us.
WATCH NOW: Leanna Crawford "Mean Girls" Official Music Video
"I wrote this song because the words we use are powerful. Some words can build people up, while other hurtful words can tear down. Sadly, we've all experienced the latter, and it's those words that we just can't seem to get out of our heads no matter how old we are," she shares. "So this is a prayer for myself, but also for you, because sometimes we need to be reminded that our worth is so much more than their words."
WATCH NOW: Leanna Crawford "Mean Girls" Story Behind the Song
The official music video for "Mean Girls" steps into the halls of a high school and into the real life of a teenage girl, who is so affected by the words of her so-called "friends" that she attempts to take her own life. For the emotional visual, Crawford partnered with To Write Love On Her Arms, a non-profit movement encouraging and aiding people who struggle with issues like depression and addiction.
On Instagram, Crawford has mashed up stripped-down versions of her original song with some of her favorite tunes of female empowerment, such as @Lauren Daigle's "You Say," Kelsea Ballerini's "High School," and Tenille Townes' "Somebody's Daughter."
Crawford is the first artist signed to Matthew West's company, Story House Collective. She released her debut EP in 2020.