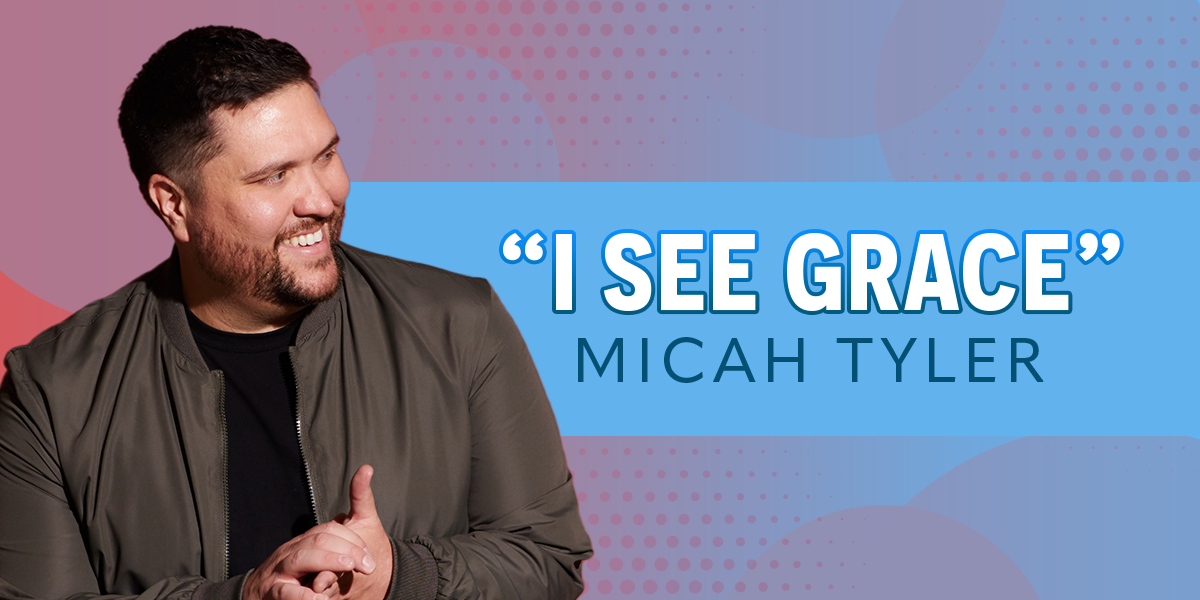 Singer/songwriter @Micah Tyler recently released a new song that will inspire you to adjust your perspective. "I See Grace," which he wrote with @Matthew West and Zach Kale, brings God's mercy and love into sharp focus when set against our sin and shame. The Father's gracious character shines brightly on the foot-stomping track that gives fans a first taste of upcoming new music from Tyler.
WATCH NOW: "I See Grace" Official Music Video
"When I look back on bad decisions I've made [or] things that have been done to me, I would still see the hurt and I would still feel that pain. But the closer that I'd get to Jesus, the more I'd walk alongside of Him, follow after Him and see things from His point of view," the former youth minister shares of his experience. "So when I look back at those mistakes, they're not there anymore. I just see His forgiveness. I see His hope and His mercy. And I see His grace."
WATCH NOW: "I See Grace" Story Behind the Song
The father of three says his daughter often reminds him of the importance of extending grace to himself. While the "Walking Free" singer admits he's still learning the art of self-forgiveness, "I See Grace" has become his daily reminder that God's grace is greater than all his sin. He even borrows that pivotal line from the old hymn, "Grace Greater Than Our Sin," for his new song.
Additionally, the Texas native filmed a video for the hope-filled anthem on the campus of Virginia's Liberty University with 10,000 students in attendance.
Tyler just returned from a once-in-a-lifetime trip with his wife to Italy where he was among a group of artists invited to sing at the Vatican. He'll bring his music to select cities through the end of the year.
RELATED CONTENT: Micah Tyler Celebrates Real-Life Stories of Men Who Are "Walking Free"