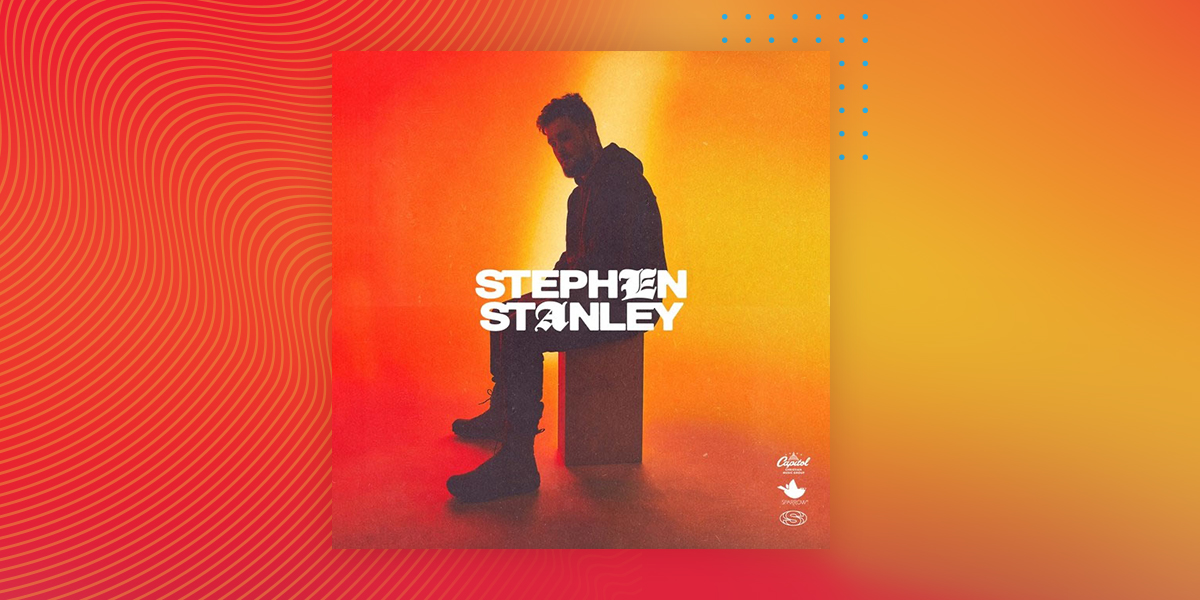 Self-taught multi-instrumentalist @Stephen Stanley signed to Nashville's Capitol CMG record label in late 2020. Just four months later, he has debuted his self-titled EP, featuring five incredibly raw and rock-inspired tracks.
Stanley began his music discovery after a jet ski accident at the age of 9 left him deaf in one ear. When he was gifted his mother's guitar, Stanley began instructing himself and, by the age of 13, had learned both the drums and piano. Additionally, he began writing music and leading worship at the same church where his father preached. Little did he know at the time, that this would be the beginning of Stanley's 10-year journey in crafting the musical powerhouse we hear today.
WATCH NOW: Stephen Stanley "No Hopeless Soul" Official Music Video
"My whole life I've known that I wanted to be in the Christian music world, but it took me a few years of writing to figure out exactly what I wanted to say. At some point, I started to use my songs as a way to talk about mental health, and about how God has helped me to get through things like anxiety and depression," Stanley shares. "The way I write now is to try to be as introspective and open about what I'm feeling as I possibly can, with the idea that it will hopefully translate to other people who are going through something similar."
RELATED: Stephen Stanley Taps into the Depths of God's Redeeming Love on "No Hopeless Soul"
In December 2020, when the world had been shut down for almost a year, Stanley released his first single "No Hopeless Soul."
The lyrics "Nothing he can't erase, nothing he can't undo, never gives up on you" touched those who had felt hopeless in the pandemic as Stanley reassured his listeners that no one is too far gone, and just surrender to Him.
WATCH NOW: Stephen Stanley "Lifeline" Official Music Video
Stanley's second single "Lifeline," has already topped multiple streaming platforms such as, Spotify's Top Christian and New Music Friday Christian playlists, Apple music's Best New Songs, and Pandora's New Christian Music Now, with over 600k streams and climbing. The music video showcases a powerful performance from Stanley playing the piano in an empty auditorium (Grab a tissue, you might tear up).
"Oasis," Stanley's third single features him and his guitar in a desert oasis. His unique tone and wide vocal range are powerfully punched, with uplifting emotion that will have you on your feet dancing in no time.
WATCH NOW: Stephen Stanley "Oasis" Official Music Video
The self-titled EP concludes with songs "Listen" and "Heal." Each bringing a special musical delight. "Listen" is described as the softer tune of the 5 tracks, ending with a beautiful piano solo. Whereas, "Heal" instantly grabs your attention, drawing you into the beloved and sometimes forgotten saxophone solo and leaving you mesmerized in the music.
Stanley's intentions when creating this rock-influenced EP was to infuse hope and compassion as he continues to work on his craft and create music.
LISTEN NOW: "Listen" Official Audio Version
LISTEN NOW: "Heal" Official Audio Version
"I feel like my generation wants to try to change the world, and we're slowly learning that it's not that easy. I really believe that love—and specifically the love that God offers—is the answer to so many of the problems we're dealing with right now, whether it's hatred or injustice or lack of unity," says Stanley. "I hope my music helps to remind people of that and helps them to feel a little uplifted and encouraged whenever they get overwhelmed."
---
Don't Miss a Beat & Sign Up for K-LOVE's Music Updates!
Get monthly emails with updates on new music, videos, and exclusives from your favorite Christian artists on K-LOVE!