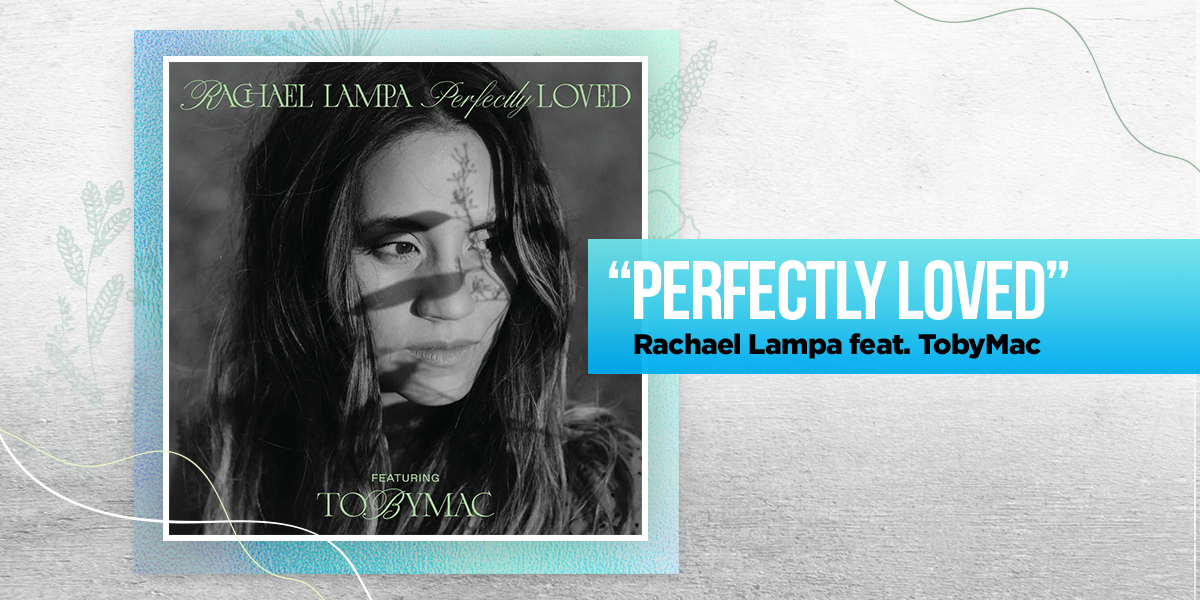 @Rachael Lampa ruled the airwaves in the early 2000s after signing a recording contract at age 14. Alongside fellow artist peers Stacie Orrico and Plus One, Lampa was a fast-rising superstar with a big voice and a string of back-to-back hits, including "I Live For You," "Blessed" and "No Greater Love." Then, much like her counterparts, she quietly faded into obscurity, choosing to make music behind the scenes.
WATCH NOW: "Perfectly Loved" Official Lyric Video
Since her last full-length release in 2004, Lampa has dropped a handful of solo singles and been featured as a guest on an array of tracks by other creatives, but she's primarily used her gifts serving other artists. As a background vocalist, the Dove Award winner has toured with Jordin Sparks, Hozier and @Lauren Daigle, among others.
Now, she's poised to return to the front of the stage with her own original music, beginning with her brand new single, "Perfectly Loved." She started the song at her piano out in the shed-turned-studio behind her house, which her husband transformed into a creative space for her during COVID. She then took her initial melody and lyrics to friends Ethan Hulse and @Andrew Ripp to finish her first radio single in nearly two decades. The timely ballad also features her longtime friend, @TobyMac, who helms the song's second verse.
The meaningful track addresses the lies we believe and reminds listeners of this infinite truth: There's never been a moment that you were not perfectly loved.
"It's funny how so many times in life when you set out to help someone, you end up being the one who gets helped. That's what the journey of 'Perfectly Loved' has been for me," the songstress shares. "I started out thinking I was writing someone else's story, and I ended up writing my own. Oof. I realized the person who needed to hear this song most was 5-year-old Rachael. And then 10-year-old Rachael, 25-year-old Rachael… And even, this Rachael today. She had found many clever ways to run and hide and cope and distract, but it feels good now to see her through eyes of empathy and compassion — the way God saw her the whole time. At times, being loved can be a difficult thing to receive, because sometimes the truth is, we don't actually feel that way about ourselves. So take a deep breath, breathe it in. You are loved… perfectly."