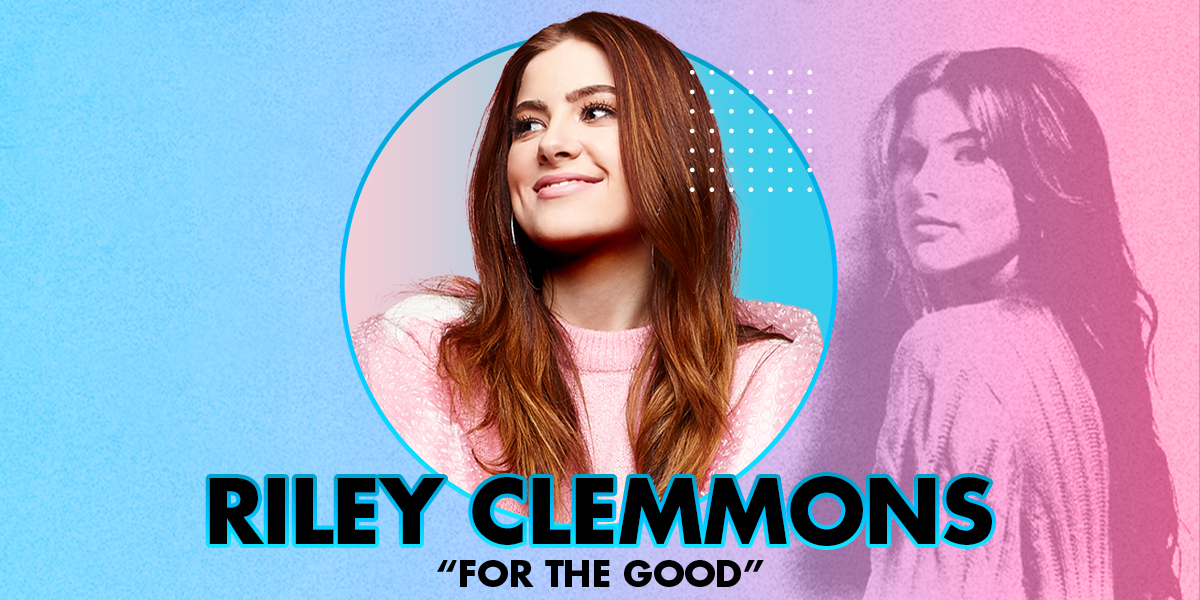 @Riley Clemmons' latest song, "For The Good," was inspired by Romans 8:28: "And we know that God causes everything to work together for the good of those who love God and are called according to his purpose for them." (NLT)
WATCH NOW: Riley Clemmons "For the Good"
"I remember as a kid this being the first Bible verse that I really learned and grasped, and since then, it's really been such a life verse for me, especially over the past couple of years as I watched my family walk through a really tough season," shares the 21-year-old singer, who has been named one of People magazine's "Artists To Watch." "I've seen God take so much of that hurt and pain and make our family stronger and closer than ever before, really working a tough situation for the good—in ways that we couldn't understand at the time. So I want to encourage you that God is working things for the good, no matter what you're walking through right now, especially coming out of the tough season of the past year-and-a-half. Be reminded that good things are working together, that God's got you. I hope this song reminds you of all the good that's coming. You are loved, and God is on your side working for you."
The encouraging anthem follows the Tennessee native's fastest-rising single to date, "Keep On Hoping," and gives fans the first taste of new music following the release of her sophomore album, Godsend, earlier this year.
RELATED CONTENT: Riley Clemmons Delivers a Song of Endurance With "Keep On Hoping"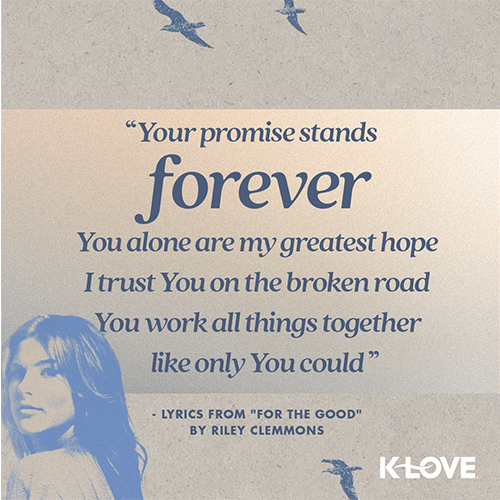 Clemmons recently made her debut on the "TODAY" show, performing "Stuck Inside My Head" from Godsend atop the iconic Capitol Records building in Los Angeles during the national morning show's third hour—a bucket list moment for the young songstress.
The former K-LOVE Fan Award nominee will showcase new music and previous hits alongside @Tauren Wells and @Andrew Ripp on the "Citizen of Heaven Tour" this fall.