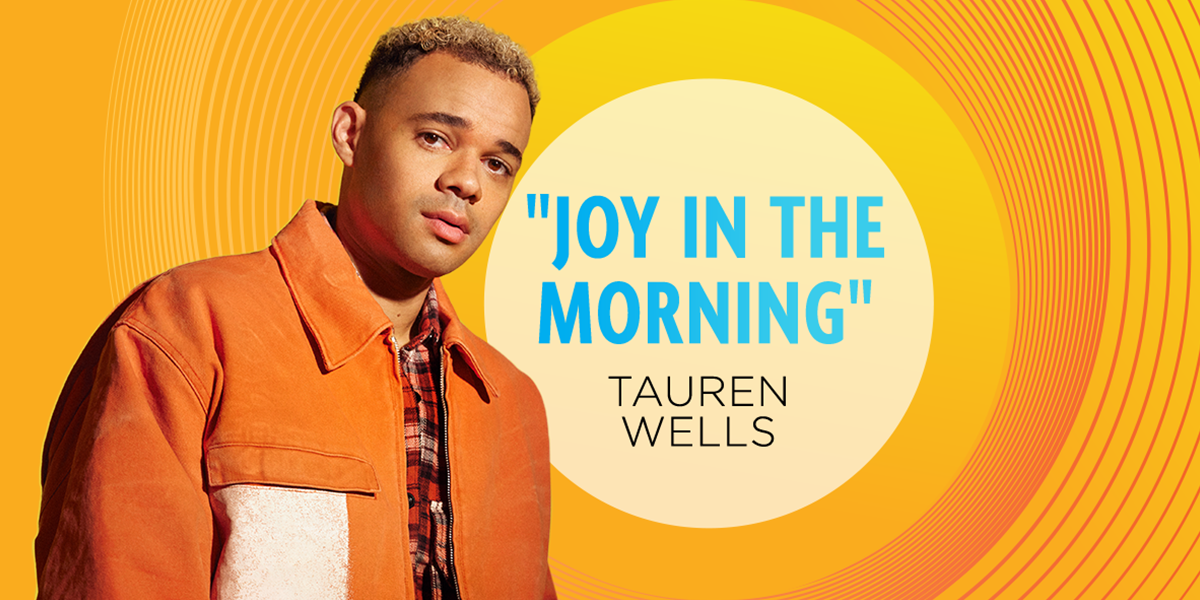 Following the undisputed retro-pop groove of "Fake It (feat. Aaron Cole)," @Tauren Wells serves up a glorious ballad with "Joy in the Morning," the title-cut of his brand new record.
RELATED CONTENT: Tauren Wells Gets Real on "Fake It"
The 2022 K-LOVE Fan Awards co-host wrote the powerful track with @Elevation Worship's Steven Furtick and Chris Brown — a dream co-write for the father of four. The day of the write, Wells had no intention of setting out to craft the namesake for his next album. But as the creative process evolved, the sentiment of "Joy in the Morning" rose to the occasion.
WATCH NOW: "Joy In The Morning" Live Performance
"I felt like it was the perfect opportunity to lift people's eyes to the horizon," Wells shares of the eventual title track. "That Scripture — 'Weeping may endure for a night, but joy comes in the morning.' — works great for the here and now. It's filled with hope. You may have a couple sleepless nights where you cry into your pillowcase, and you can't make sense of what's happening in your life, but you're going to wake up and realize yesterday is not forever. Life moves on, and time doesn't heal all wounds; but in time, Jesus can heal every wound. That's a beautiful promise."
RELATED CONTENT: K-LOVE Cover Story: Tauren Wells
The moving, choir-assisted single shares a lyric that feels like a sermon note Wells would offer on a Sunday morning at his local church in Houston where he speaks as often as he sings: If it's not good, then He's not done.
"The High Note" podcast host recently performed "Joy in the Morning" and more new music for a sold-out crowd on night two of "K-LOVE Presents LIVE at Red Rocks," where he invited his wife on stage to sing Jenn Johnson's original part on his signature hit, "Famous For (I Believe)." Up next, in support of Joy in the Morning, the ten-time GRAMMY® nominee will headline a fall tour with special guests Aaron Cole and Lakewood Music.
RELATED CONTENT: Tauren Wells Celebrates The Fame of Jesus with "Famous For (I Believe)"