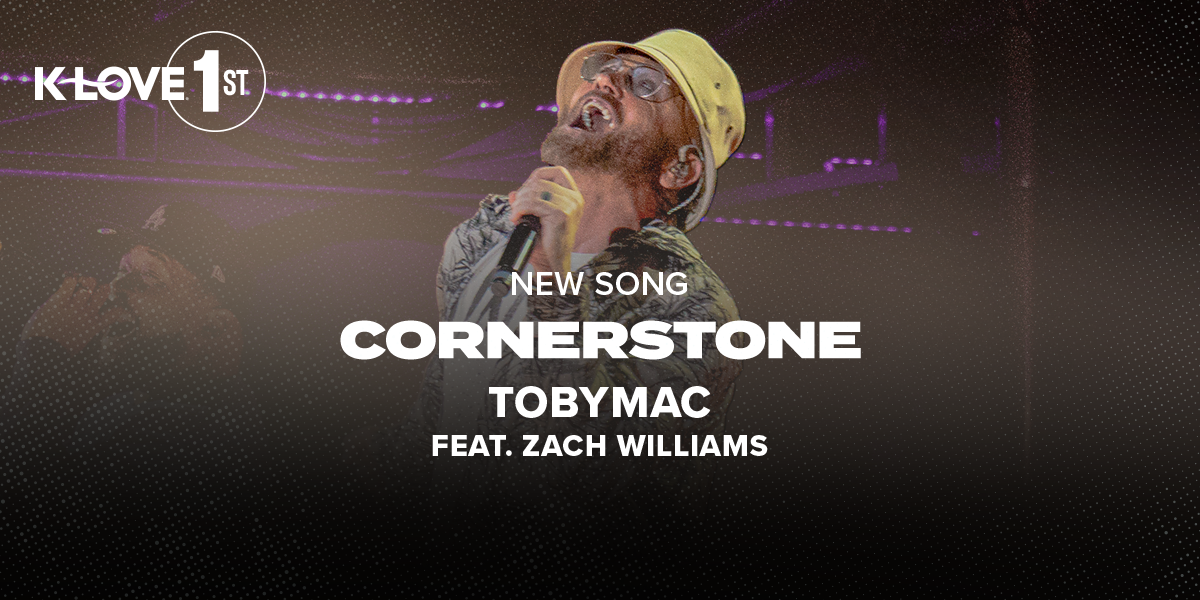 There's only one rock @TobyMac and @Zach Williams are standing on.
The two artists have teamed up for your next favorite hit, and their new song, "Cornerstone," is here as the latest K-LOVE First event.
WATCH NOW: "Cornerstone" Official Lyric Video
The story behind the song isn't an easy one to tell for TobyMac, but it's one worth hearing with a message that has been transformed into a piece of music that can provide hope even in the most heart wrenching circumstances.
"It came from a place where I looked at my family during my first-born son's funeral service, and I looked at them in a field in Franklin, Tennessee, and I was speaking, and I knew kind of what I wanted to say and I stopped," TobyMac said. "And I just looked at my kids and my wife and I said, 'Wow, we have to rebuild.' And we're not going to build on finances, we're not going to build on prescription drugs or alcohol, we're not going to build on being victims, we're going to build on the rock. We have to rebuild, and we are going to build on the rock.
"And I just think we kind of get fooled. We get fooled and we slowly start building on something that we know we shouldn't build on, but the world is tricky. You start building on things that – I built on things I shouldn't have been building on. And I said, 'We have a chance to rebuild now. We have to. We have no choice. Our world's been devastated, but we will rebuild on the rock.'"
Listen to "Cornerstone" from TobyMac and Zach Williams on K-LOVE.