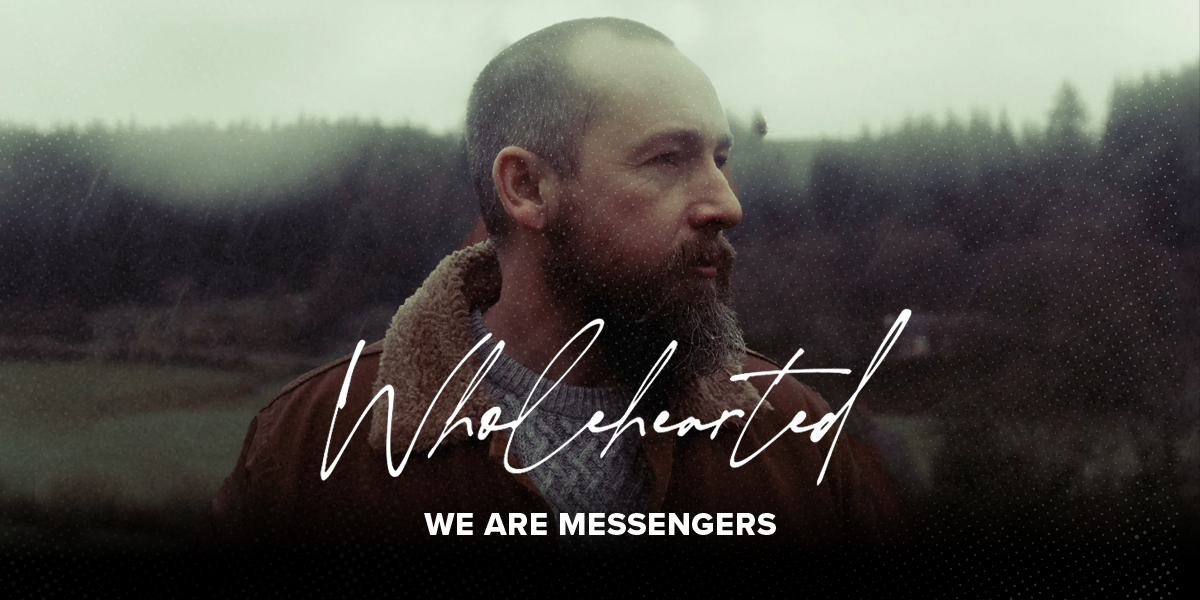 Making its radio debut as a K-LOVE First, @We Are Messengers' latest single, "Wholehearted," serves as the title-cut of the band's third studio project. The upbeat offering speaks to the personal nature of God's grace, in spite of our mistakes.
WATCH NOW: "Wholehearted" Official Music Video
"The love of God is not some religious, impersonal, heavy, ill-fitting burden. It is the wholehearted love of God on display in the person of Jesus. And He is to be enjoyed, always," We Are Messengers frontman Darren Mulligan contends of the message behind the song. "Every single time, God has never held back His kindness or grace. God always gives His love to us wholehearted. I want to respond with everything I am and pour His goodness out on the world around me."
The Irish-born singer does just that throughout the three minutes of aggressive pop that defines "Wholehearted." Mulligan can be seen traversing the lush highlands of his native homeland of Ireland in the official music video for the song — one in a series of clips that provide a gorgeous visual for every single track on the album. The record also houses former hit "God You Are (feat. @Josh Baldwin)" and We Are Messengers' first career No. 1, "Come What May."
RELATED CONTENT: We Are Messengers Releases Faith-Affirming Song "Come What May"
As the LP's third single bows at radio at the beginning of a new year, Mulligan offers this encouragement to listeners: "When I read the Scriptures, I'm inspired to love God — not just with my mind or with the things I do, but to love Him with all of my heart, all of my soul and all of my strength. And in 2023, I want to be about that. I want to love God and love His people — not in part of my heart, but with all of my heart. I want to be wholehearted, and I hope you do, too."
Following a run of solid headlining dates, the K-LOVE Fan Award-winning group is once again slated to support @Casting Crowns on "The Healer Tour" this spring.