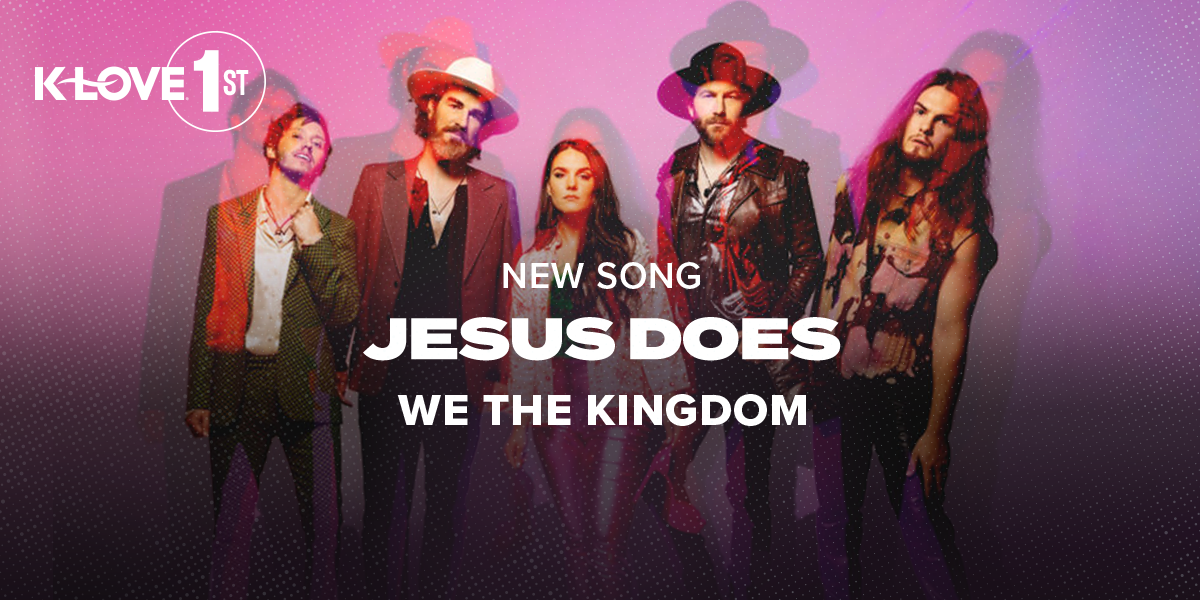 @We The Kingdom's newest ballad is here, and they're sharing it exclusively as the next K-LOVE First event.
On the heels of their hit song, "Miracle Power," the band is set to release their latest worship anthem entitled, "Jesus Does," a soon-to-be-favorite among listeners.
"That bridge, it just gets me every time," Franni Rae Cash of We The Kingdom shares about the song. "It says, 'Oh, what a friend, oh, what a savior. He's always been good, he's always been faithful, he came to my rescue when I needed him most and he saved my soul.' Those lyrics, every time I sing it just resonates so deeply with my soul and the testimony that God's given me. What I've walked through, to think about what Jesus rescued me from, it just makes me so emotional every time we sing it.
"I don't know where you are in your story; you might be walking through the valley of the shadow of death right now, you might be walking through a really hard time, you might feel like you're on the mountain peace, but I just encourage you that whatever you're longing for, Jesus can fill up that void. And I love that this song is just an expression to be able to praise Him for that and everything that He does and who He is."
Listen to We The Kingdom's "Jesus Does" at the top of every hour today, starting at 6 a.m. ET, with Skip & Amy on K-LOVE.