When it comes to the Christian broadcasting industry, few people have had a greater impact than Cedarville's Jim Leightenheimer. Having spent the last 40 years training young broadcasting professionals, Leightenheimer was nominated for an Industry Achievement Award by Christian Music Broadcasters (CMB).
CMB's annual Industry Achievement Award recognizes a Christian broadcasting professional for outstanding, long-term contribution to the growth of Christian music radio. The winner will be announced on Friday, June 2, at the CMB awards dinner as part of the organization's Momentum 2023 conference in Orlando.
Leightenheimer, associate professor of communication, graduated from Cedarville with a degree in broadcasting in 1980. Several years later, he returned to teach at his alma mater, where he has served in and shaped the department of communication over the last 40 years.
In 1990, Leightenheimer established Resound Radio, Cedarville's student-run radio station that has allowed broadcasting majors to gain hands-on experience in the field. The station began by broadcasting to students in residence halls via hard-wired AM radio transmitters, but it now streams online and reaches an international audience.
Leightenheimer has mentored many Christian music professionals, including Bill Montgomery, a 1993 Cedarville broadcasting graduate and current president and CEO of River Radio Ministries, the parent company of the successful 104.9 The River (WCVO) in Columbus.
Other graduates work for Christian media companies across the country, including national networks like WayFM and the Educational Media Foundation, the parent company of K-LOVE and Air 1.
"I am grateful to have been nominated for CMB's Industry Achievement Award and am humbled to share the nomination with such a respected group of industry leaders," said Leightenheimer. "I thank God for the opportunity to serve students and Christian music radio."
The landscape of Christian music radio would look very different without the dedication, expertise, and service of individuals like Jim Leightenheimer.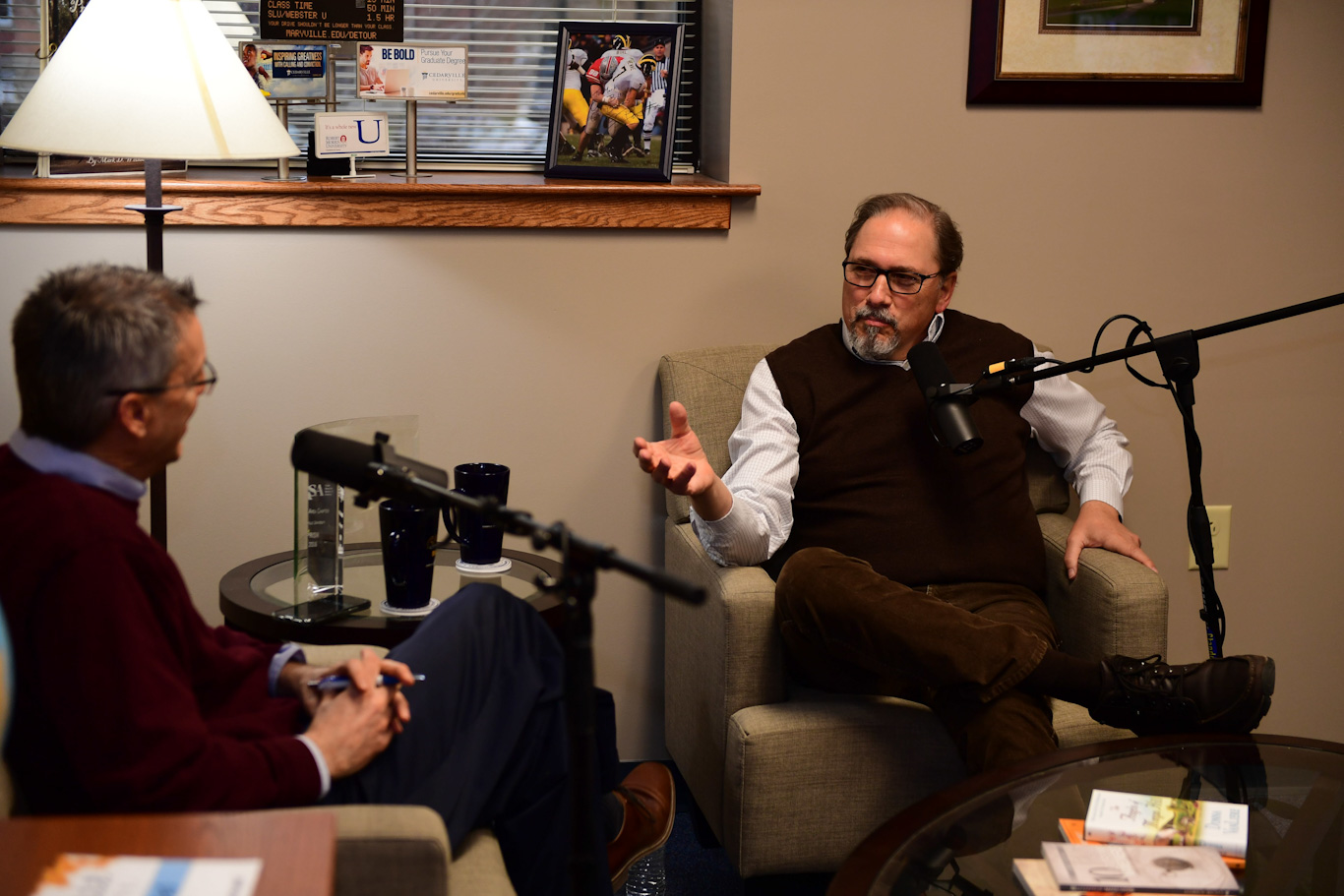 Located in southwest Ohio, Cedarville University is an accredited, Christ-centered, Baptist institution with an enrollment of 5,082 undergraduate, graduate, and dual-enrolled high school students in more than 175 areas of study. Founded in 1887, Cedarville is one of the largest private universities in Ohio, recognized nationally for its authentic Christian community, rigorous academic programs, including its Bachelor of Arts in broadcasting, digital media and journalism, high graduation and retention rates, accredited professional and health science offerings, and the #4 national ranking by the Wall Street Journal for student engagement. For more information about the University, visit cedarville.edu.