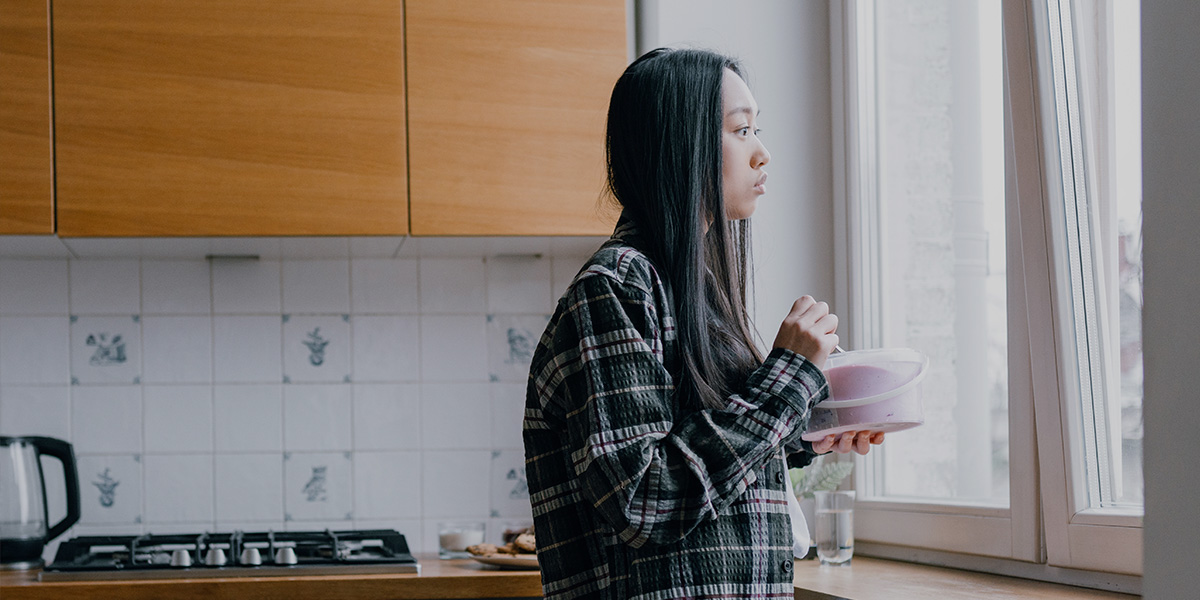 As believers, we are taught in Scripture to guard our hearts above all else (Proverbs 4:23). Unfortunately, heartbreak is familiar as we navigate relationships in this broken world. Anyone who has been through it knows how painful and disorienting a breakup can be. Thankfully, we serve a loving God who encourages us to bring our burdens to Him so He can comfort us through them. Isaiah 41:11 gives a beautiful picture of God's tender care for us, comparing it to a shepherd's care for his flock. It says, "He will carry the lambs in His arms, holding them close to His heart." So may you feel held by the Lord and near His very heart as you navigate this breakup. Our hope is that these verses and prayers bring you comfort and assurance in this time of healing.
1. The LORD is close to the brokenhearted and saves those who are crushed in spirit. – Psalm 34:18 NLT
Lord, help me to feel You drawing near to me as I come before You in prayer. I'm not entirely sure what I need, but I know You do. Above all else, I just need You, Father. My heart is hurting. I'm not sure how I got here or what is next. I need Your peace that I'm going to get through this. Even when my situation isn't good, I know You are.
2. All praise to God, the Father of our Lord Jesus Christ. God is our merciful Father and the source of all comfort. – 2 Corinthians 1:3 NLT
Father, I come to You now in need of Your comfort. Thank You, Lord, that I can openly bring my hurt to You, holding nothing back. Protect me in this vulnerable time from turning to other things for comfort. I want to go straight to the Source, knowing that You are the only One who can bring me lasting peace.
3. For we are God's masterpiece. He has created us anew in Christ Jesus, so we can do the good things He planned for us long ago. – Ephesians 2:10 NLT
God, I'm thankful that nothing is unexpected for You, and Your good plans for me never change. Help me to hold on to You as I navigate this breakup. May I find my identity in my relationship with You. Protect me from believing the enemy's lies or getting caught up in insecurity. Teach me how to walk in the truth that I am still loved by You. Your plans for me are far greater than I could ask or imagine.
4. "God blesses those who mourn, for they will be comforted." – Matthew 5:4 NLT
Thank You, Father, that You don't ask me to push down my grief or put on a brave face. I'm in awe when I think that the God who made the universe cares about me and the things heavy on my heart. But You do watch, and You invite me to bring those things to You so you can carry them with me. Help me to grieve this relationship honestly. Give me the words to say when I need them and to simply feel close even when I don't have the words.
5. When you go through deep waters, I will be with you. When you go through rivers of difficulty, you will not drown. When you walk through the fire of oppression, you will not be burned up; the flames will not consume you. – Isaiah 43:2 NLT
Lord, since You have been with me every moment, You know that sometimes this feels too much to carry. Bless me with the assurance I need that this will not overtake me. I know You are with me. Help me simply breathe, clear my mind of the overwhelming thoughts, and receive Your peace beyond all understanding.
6. And we know that God causes everything to work together for the good of those who love God and are called according to His purpose for them. – Romans 8:28 NLT
Father, at this moment, when the plans I had are crumbling, I need Your help to believe that You still have a good purpose for my life. Please encourage me today in a specific way that helps me trust that You genuinely have my best interests in mind. Then, when the time is right, show me how You would have me move forward and what the next step is. Please help me become increasingly aware of Your great love for me.
7. "I am leaving you with a gift—peace of mind and heart. And the peace I give is a gift the world cannot give. So don't be troubled or afraid." – John 14:27 NLT
Thank You, Jesus, that Your lasting peace can never be taken from me. It is a gift that You provide in abundance. Show me how to honestly come before You now, giving You the things heavy on my heart, and receive Your peace in return. When my focus starts to drift away from You, and I become tempted to chase after worldly peace, help me look back to You, so I may receive help from the only One who can sustain me.
8. Give your burdens to the LORD, and He will take care of you. He will not permit the godly to slip and fall. – Psalm 55:22 NLT
Lord, I am giving You everything: all my hurt, anger, confusion, and heaviness. Forgive me for trying to carry it on my own. I know I'm not strong enough, and my meager attempts will only frustrate me. Guide me along the path I should take next. May I experience You holding me close today. As I give my burdens to You today, may You take care of me and keep me from falling.