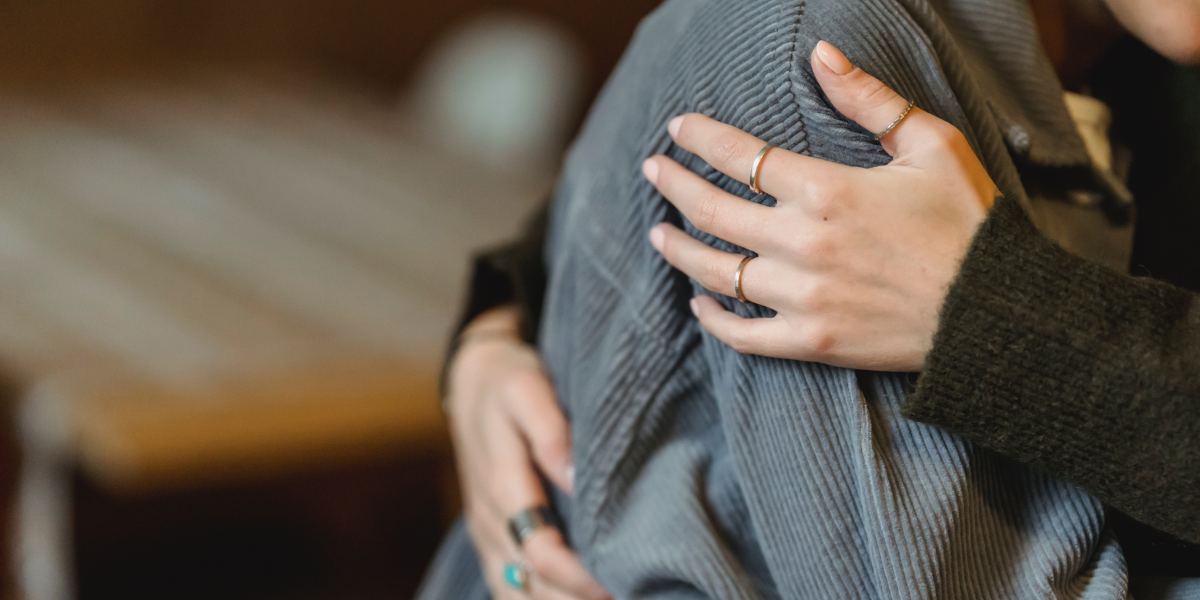 In times of darkness and despair, when the weight of everything in your world becomes too much to bear, turning to the words of Scripture can provide solace, hope, and connection with God. For those who have a loved one struggling with thoughts of suicide, it's a heartbreaking and delicate journey. While offering support, love, and encouragement are vital, incorporating the power of prayer can provide an additional layer of comfort as well. May these eight prayers serve as a source of inspiration as you navigate the challenging journey of supporting a suicidal loved one, offering them a glimmer of hope, and sharing the profound love that surrounds them.
1. The Lord hears His people when they call to Him for help. He rescues them from all their troubles. 18 The Lord is close to the brokenhearted; He rescues those whose spirits are crushed. – Psalm 34:17-18 NLT
Dear Heavenly Father, I lift up my loved one who is struggling with suicidal thoughts to You. You are a compassionate God who hears the cries of those in distress. I pray that in their brokenness, they may feel Your presence near them. Provide comfort and rescue them from their troubles. May they experience Your closeness, and may their spirit be lifted from the weight of despair. In Jesus' name, I pray, amen.
2. Why am I discouraged? Why is my heart so sad? I will put my hope in God! I will praise Him again—my Savior and my God! – Psalm 42:11 NLT
Dear Lord, I come before You with a heavy heart for my dear one who is battling discouragement and sadness. I ask for Your divine intervention to replace their feelings of despair with hope and praise. Help them find their refuge and strength in You. Let their soul be uplifted as they put their trust in You. In Your mighty name, I pray, amen.
3. Don't be afraid, for I am with you. Don't be discouraged, for I am your God. I will strengthen you and help you. I will hold you up with My victorious right hand. – Isaiah 41:10 NLT
Heavenly Father, I pray for my loved one who is overwhelmed by fear and discouragement. You are their strength and help. I ask You to extend Your hand of support and assurance to them. May they find courage knowing that You are with them in every trial. Uphold them with Your victorious right hand, and may they feel Your presence guiding them through their difficulties. In Jesus' name, I pray, amen.
4. Then Jesus said, "Come to Me, all of you who are weary and carry heavy burdens, and I will give you rest. 29 Take My yoke upon you. Let Me teach you, because I am humble and gentle at heart, and you will find rest for your souls. 30 For My yoke is easy to bear, and the burden I give you is light." – Matthew 11:28-30 NLT
Loving Father, I lift my dear one who is burdened and weary. I ask they find rest in Your arms. Help them to bring their heavy load to You and to receive the rest that only You can provide. Let them learn from You, Jesus, who is gentle and humble, and let them find comfort and solace in Your presence. In Your compassionate name, I pray, amen.
5. And I am convinced that nothing can ever separate us from God's love. Neither death nor life, neither angels nor demons, neither our fears for today nor our worries about tomorrow—not even the powers of hell can separate us from God's love. 39 No power in the sky above or in the earth below—indeed, nothing in all creation will ever be able to separate us from the love of God that is revealed in Christ Jesus our Lord. – Romans 8:38-39 NLT
God of boundless love, I pray for my loved one who feels isolated and overwhelmed. Assure them of Your unwavering love, that nothing can ever separate them from You. May they be reminded that neither their struggles nor their fears can cut them off from Your love. Strengthen their faith in Your unbreakable bond and grant them a sense of security in Your embrace. In the name of Jesus, I pray, amen.
6. All praise to God, the Father of our Lord Jesus Christ. God is our merciful Father and the source of all comfort. 4 He comforts us in all our troubles so that we can comfort others. When they are troubled, we will be able to give them the same comfort God has given us. – 2 Corinthians 1:3-4 NLT
Dear Heavenly Father, I lift my struggling loved one to You now. You are the source of all comfort, and I ask that You surround them with Your consolation during this difficult time. Just as You comfort us, I pray that they find comfort in You. Let their pain become a testimony of Your healing power, enabling them to bring comfort to others in their time of need. In Jesus' name, I pray, amen.
7. Don't worry about anything; instead, pray about everything. Tell God what you need, and thank Him for all He has done. 7 Then you will experience God's peace, which exceeds anything we can understand. His peace will guard your hearts and minds as you live in Christ Jesus. – Philippians 4:6-7 NLT
Lord, I come before You on behalf of my loved one who is filled with worries and anxieties. Help them cast their cares upon You and place their trust in Your sovereignty. Grant them the peace that transcends understanding, guarding their heart and mind. May their prayers be a channel through which they experience Your calming presence. In Your reassuring name, I pray, amen.
8. Give all your worries and cares to God, for He cares about you. – 1 Peter 5:7 NLT
Heavenly Father, I pray that they release their worries into Your capable hands, knowing that You care deeply for them. Let them experience the relief that comes from surrendering their concerns to You, and may they find solace in the knowledge of Your love and care. I pray all these things in Jesus' name, amen.