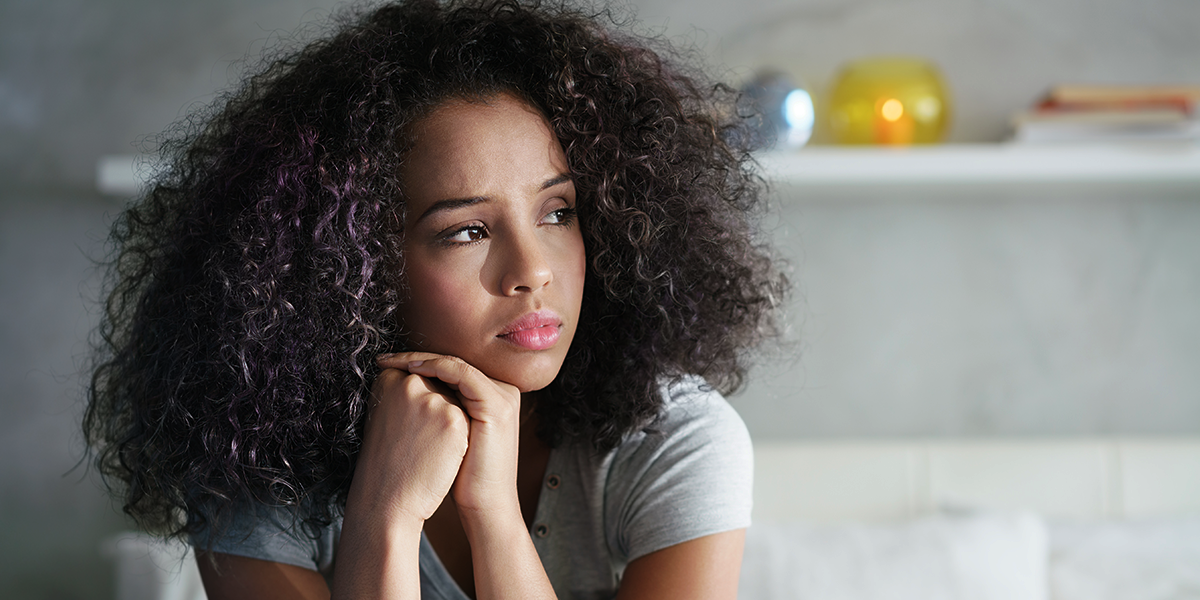 Why am I discouraged? Why is my heart so sad? I will put my hope in God! I will praise Him again—my Savior and my God! – Psalm 42:11 NLT
This morning I talked to a woman who was thinking of ending her life.
"I've been at this so long, pastor," she told me through tears. "I feel like God has abandoned me. I don't have the energy to even get out of bed. I've lost all hope that things will ever get better, and taking my life seems the only way to stop the pain!"
Unfortunately, this woman isn't alone. As a pastor, I talk to many people daily who struggle with depression and suicidal thoughts. Unfortunately, it has become a growing epidemic in our world today.
Have you ever felt the downpour of depression and emptiness in your life will never end? Do you think God and the whole world have turned their back on you? Is there a part of you that feels like giving up on everything, maybe even life?
In Psalm 42, the psalmist is in the deep well of depression. His heart is breaking over everything he's lost. A torrent of pain and anguish fills the hole in his heart. He feels forgotten by God, abandoned by everyone, and utterly alone.
How can you find your way out of the cave of gloom that you're fastened to today?
First, pour out your heart to God.
"Why am I so discouraged? Why is my heart so sad?"
Tell God everything that you're thinking and feeling. Don't sugar-coat it, and don't hold anything back. Lay it all at the foot of the cross each day, hour by hour, moment by moment (1 Peter 5:7). God wants to hear from you and be there for you. David writes in Psalm 27:8, "My heart has heard You say, 'Come and talk with Me.' And my heart responds, 'LORD, I am coming.'"
Second, put your hope in God.
"I will put my hope in God!"
Depression can say some ugly things to us. Don't believe everything your hopeless feelings tell you. Come back to the Word of God so it can speak hope and truth to our depression. Find Scriptures that remind you of the hope you have in Christ. Get alone with Jesus each day; let His Word revive your soul.
Third, pursue help from God and others.
"I will praise Him again—my, Savior and my God!"
The psalmist knew he had to stand up to his depression through worship. So what can it look like for us to stand up to our depression today?
Maybe that's through counseling, working with your doctor, or getting involved in a local church. Journaling, joining a support group, or slowing down and cutting back on some things so you have more margin in your life.
One of the big things to remember about pursuing help from God is that God often works through other people. So when we're discouraged and feel like giving up, we need to reach out to safe people for help: family, friends, pastors, etc., who can support us on our journey to healing. When depression creeps in, it can be hard to reach out, but we must call people we trust for help who can help pull us out of the darkness.
Depression is a complicated and multi-faceted issue. There are no quick fixes. But, as we pour out our hearts to God, put our hope in God, and pursue help from God, we'll build a bridge that will allow us to experience more of God's joy, peace, and hope in our lives.
If you or someone you know is struggling or in crisis, please call 988 (Suicide & Crisis Lifeline) or chat at 988lifeline.org. If you need to speak to a K-LOVE pastor call 800-525-5683.
Pause and Reflect
1. What's causing you to feel discouraged and hopeless today? Set aside time today to pour out your heart to God.
2. Make a list of verses reminding you of your hope in Jesus. To encourage you, read those verses at the beginning and end of each day.
3. Make a list of people and places you can reach out to when you need help. Then, keep that list handy and remind yourself it's okay to ask for help when needed.
Additional 10 Verses
1. The LORD hears His people when they call to Him for help. He rescues them from all their troubles. The LORD is close to the brokenhearted; He rescues those whose spirits are crushed. – Psalm 34:17-18
---
2. Don't be afraid, for I am with you. Don't be discouraged, for I am your God. I will strengthen you and help you. I will hold you up with My victorious right hand. – Isaiah 41:10
---
3. Then Jesus said, "Come to Me, all of you who are weary and carry heavy burdens, and I will give you rest." – Matthew 11:28
---
4. Trust in the LORD with all your heart; do not depend on your own understanding. Seek His will in all you do, and He will show you which path to take. – Proverbs 3:5-6
---
5. Even when I walk through the darkest valley, I will not be afraid, for You are close beside me. Your rod and Your staff protect and comfort me. – Psalm 23:4
---
6. Do not be afraid or discouraged, for the LORD will personally go ahead of you. He will be with you; He will neither fail you nor abandon you. – Deuteronomy 31:8
---
7. But those who trust in the Lord will find new strength. They will soar high on wings like eagles. They will run and not grow weary. They will walk and not faint. – Isaiah 40:31
---
8. But You, O LORD, are a shield around me; You are my glory, the One who holds my head high. – Psalm 3:3
---
9. I waited patiently for the LORD to help me, and He turned to me and heard my cry. 2 He lifted me out of the pit of despair, out of the mud and the mire. He set my feet on solid ground and steadied me as I walked along. 3 He has given me a new song to sing, a hymn of praise to our God. Many will see what He has done and be amazed. They will put their trust in the LORD. – Psalm 40:1-3
---
10. I pray that God, the source of hope, will fill you completely with joy and peace because you trust in Him. Then you will overflow with confident hope through the power of the Holy Spirit. – Romans 15:13