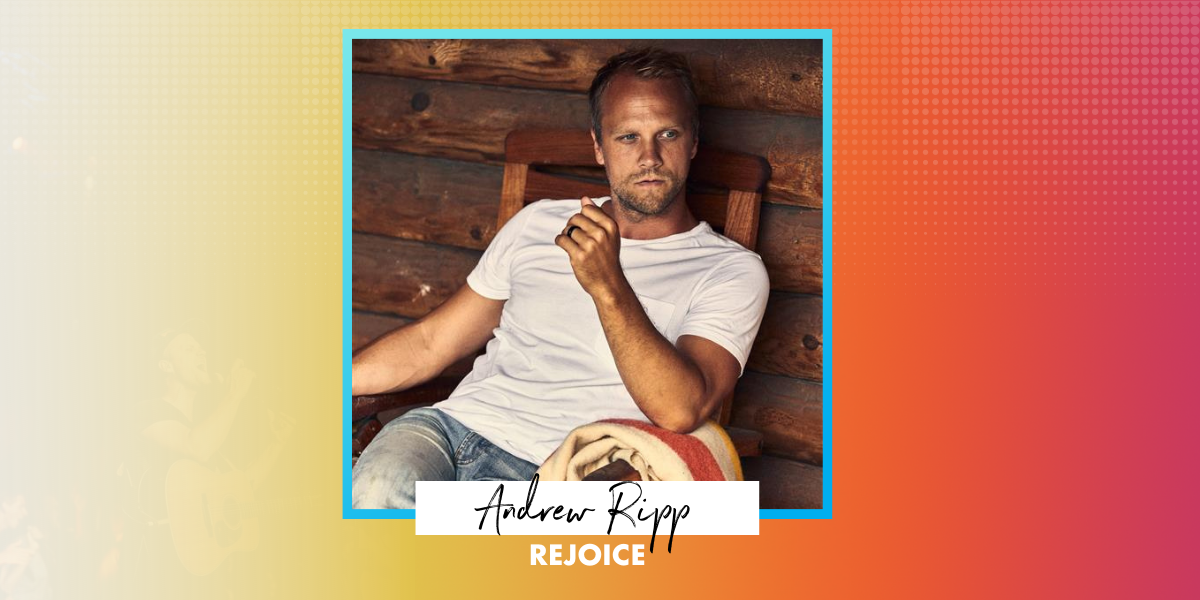 Andrew Ripp Sings Through The Rain On "Rejoice"
@Andrew Ripp returns with his second single from Evergreen, "Rejoice." The soulful, choir-assisted selection finds the singer proclaiming where his hope lies, no matter what life throws at him.
WATCH NOW: Andrew Ripp "Rejoice" Official Lyric Video
"I realized the power of music in the midst of an incredibly difficult time in my life. I'd wake up in the morning and immediately feel the weight of the world trying to keep me from finding any glimpse of hope," Ripp shares of the genesis of the song he wrote with Ethan Hulse. "One of the power moves that took me from depression to hope was singing truth out loud over and over and over again until I believed it. 'Rejoice' carries the truth-filled words that got me through that time. Let it lift you up and remind you that hope is always within reach."
The singer can personally testify to the fact that hope is, indeed, always within reach. After all, if anyone knows how to look for purpose in the pain, it's Andrew Ripp. The 39-year-old overcame an addiction to alcohol and has been sober for 13 years. In addition, he and his wife, Carly, have an incredible adoption story that consists of a five-year journey to get their daughter, Frances.
"Rejoice" is the follow-up to Ripp's surprise smash single, "Jericho," which he performed at the 2021 K-LOVE Fan Awards. When the song topped the charts last year, Ripp became the first independent artist in Christian music history to achieve a No. 1 hit. The personable songwriter also earned his inaugural GRAMMY® nomination for co-writing @Zach Williams' "Rescue Story."
RELATED CONTENT: Andrew Ripp Watches All His "Jericho Walls" Fall in New Song
Already this year, Ripp has opened select shows for @NEEDTOBREATHE and @Crowder. He will join @Tauren Wells and @Riley Clemmons on the "Citizen of Heaven Tour" this fall.
---
Don't Miss a Beat & Sign Up for K-LOVE's Music Updates!
Get monthly emails with updates on new music, videos, and exclusives from your favorite Christian artists on K-LOVE!