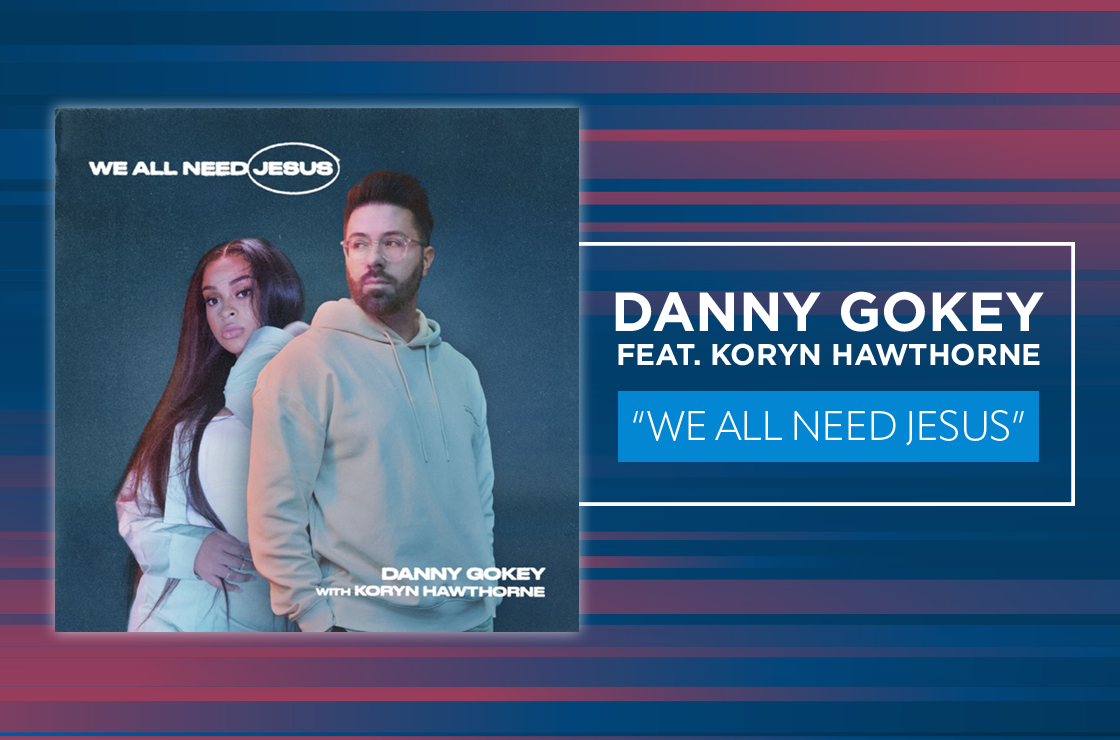 @Danny Gokey wrote his new single, "We All Need Jesus," as a response to the unrest that's unfolded over the course of the past few years. As humans, we might not agree on everything, but there's one truth that levels the playing field — we all need Jesus. For the unifying anthem, the four-time K-LOVE Fan Award winner asked fellow GRAMMY® nominee @Koryn Hawthorne to join him on the soulful pop jam.
WATCH NOW: "We All Need Jesus" Official Music Video
"'We All Need Jesus' reminds me that I'm a mess, you're a mess, we're all a mess in need of grace. Jesus has the power to change our hearts, transform our lives, and help us love others. Together, we can heal the world by loving like Him," Gokey concedes. "I hope this song is a reminder for everyone that we are all human and need help from Jesus — it's what unites us."
The back-to-basics song hails from 2021's Jesus People, the same album that brought listeners "Stand In Faith," the father of four's powerful proclamation of belief. Gokey also closes the 12-track record with "Cristo Es Necesario," a Spanish version of "We All Need Jesus," featuring Christine D'Clario.
Gokey is sure to perform the simple, mid-tempo offering across a full slate of coast-to-coast shows this summer, including night one of "K-LOVE Presents LIVE at Red Rocks" on Aug. 4, alongside @TobyMac, @Jordan Feliz, @Dante Bowe, @Cochren & Co. and @Katy Nichole.
Related Content: 5-Day Danny Gokey Devotional
When he's not on the road, he and his wife, Leyicet, host the "Livin' La Vida Gokey" podcast on Accessmore. The couple is also featured in the first episode of K-LOVE On Demand's new unscripted reality series, Around The Table.