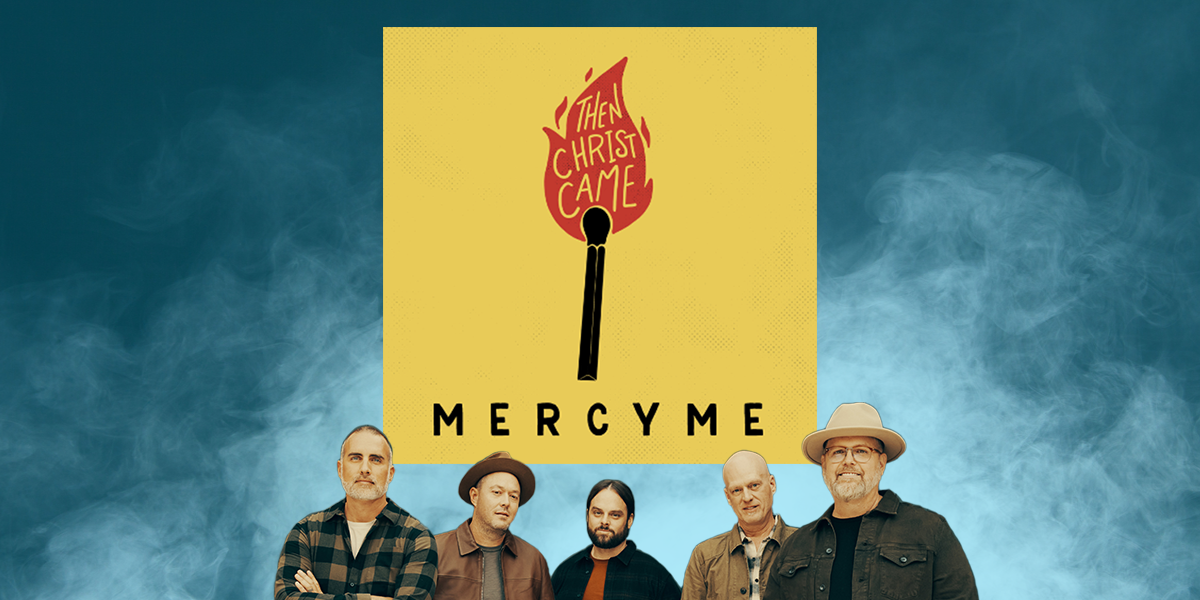 MercyMe brings another anthem of hope to the radio with "Then Christ Came," their latest hit-in-the-making. The mid-tempo track showcases the matchless power of Jesus' presence and His ability to completely change a life, a circumstance or a heart.
WATCH NOW: "Then Christ Came" Official Lyric Video
Written by MercyMe frontman Bart Millard, award-winning songwriter Jason Ingram, former All Sons & Daughters member David Leonard and acclaimed artist Phil Wickham, "Then Christ Came" leans into the truth of John 12:46: "I have come as a light to shine in this dark world, so that all who put their trust in me will no longer remain in the dark."
"'Then Christ Came' is the concept of the world coming apart, and then all of a sudden, just the visual of Jesus literally stepping in and changing the whole scene, changing everything," the band collectively shared on Instagram. "Literally, those three words change not only our lives but all of mankind. Then Christ showed up. We just love that powerful image."
The darkness-to-light song is the lead single from MercyMe's upcoming release, "Always Only Jesus," arriving Oct. 21, 2022. The 10-track project strips it down to the basics of faith and serves as the Platinum-selling outfit's 11th studio release. The new collection drops just a little over a year following their last record, "inhale (exhale)," which showcases "Say I Won't" and "On Our Way (feat. Sam Wesley)." In addition, astute fans will note that a snippet of "Then Christ Came" exists on "inhale (exhale)." The song wasn't finished in time to make the album, but 55 seconds into the demo, the band already knew they had something special, and they decided to include a raw preview on their 2021 effort.
RELATED CONTENT: MercyMe Takes a Deep Breath on New Studio Album "inhale (exhale)"
RELATED CONTENT: MercyMe Dares Fans to Challenge Their Dreams in New Song
MercyMe will bring the completed version of "Then Christ Came," as well as more new music, to life on tour this fall with special guests Rend Collective and Andrew Ripp. Ahead of their 19-date live outing, the five-piece will headline the iconic Red Rocks Amphitheatre in Morrison, Colorado, for the second time in their career Oct. 17.
RELATED CONTENT: Bart Millard's Son, Sam Wesley, Shines On New MercyMe Single "On Our Way"