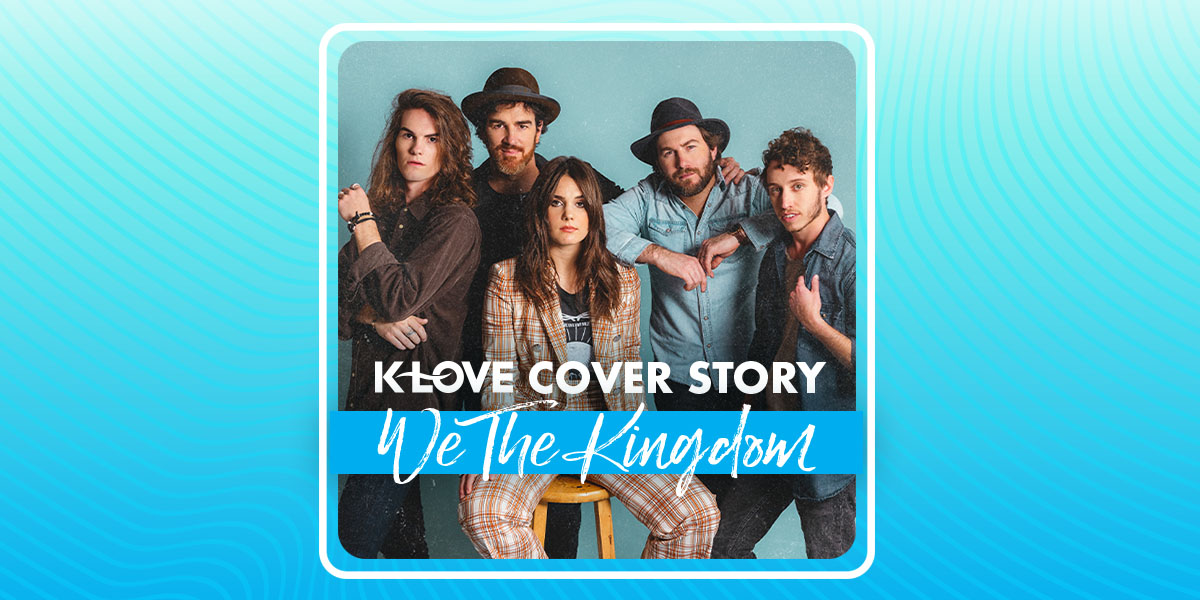 @We The Kingdom released their debut studio album in 2020, but the band's story really began nearly five decades ago. The group's patriarch, Ed Cash, and his brother, Scott—11 years his junior—grew up in a home filled with music. It seeped into the brothers' blood, and by the time they were both teenagers, they were playing in bands and harboring dreams of that elusive rock star life.
In his teens, Ed strayed from his Christian upbringing and chose a life of alcohol and drugs. "One of my best friends in high school died from a heroin overdose, and I remember getting that news, and it absolutely overwhelmed me because I knew that could've easily been me," he remembers. "I thank God that for whatever reason He spared me, He rescued me."
RELATED STORY: We The Kingdom Declares Believers to be Children of Love in Newest Song
Recommitting his life to Jesus, Ed got clean when he was 19 and began pursuing a career as a recording artist. When he and his wife had their first child, however, he decided touring wasn't for him. "I knew that for me to go out on the road would be so dangerous," he admits, "so I put that dream aside."
Opting for a profession that would allow him to be home, Ed began writing and producing music for other artists. In fact, he's helmed some of the biggest records in Christian music by artists like @Chris Tomlin, @NEEDTOBREATHE and @Crowder, among others. (He even co-wrote "How Great Is Our God" with Tomlin.) With young kids at home, he was happy to not be the guy out front. In fact, he was certain that ship had sailed.
K-LOVE Presents: WE THE KINGDOM LIVE at The Ryman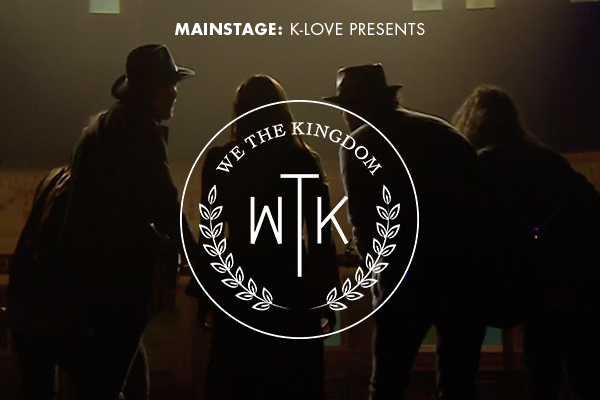 Join We The Kingdom on the legendary stage of Nashville's historic Ryman Auditorium for an exclusive performance only on K-LOVE On Demand. The family band soars to new levels of energy and passion, premiering Thursday, April 29, at 5PM PST / 7PM CST / 8PM EST.
Meanwhile, Scott was close to signing a record deal as a solo artist. "I think at that particular time in my life there was zero chance that I had the spiritual maturity to try to do a career as an artist and also be a husband and father," he candidly shares. He opted to get off the road, and instead, spent a decade leading worship at Young Life camps and churches. The father of five daughters also occasionally collaborated with his brother on songwriting and production duties.
As Ed's kids grew, they too caught the artist bug. So much so that Franni and Martin had their hearts set on careers in music. At the same time, family friend Andrew Bergthold was several states over in Kansas City honing his musical chops in local bands. Then he started producing music for other artists. Most recently, he worked on @for KING & COUNTRY's GRAMMY-winning album, Burn the Ships.
WATCH NOW: We The Kingdom "Holy Water" LIVE Performance
Ed, Scott, Andrew, Franni, and Martin. Five people from five different generations with five different dreams.
Although they were each pursuing music, it never occurred to them to collaborate until Scott needed a backing band for a Young Life gig. He asked his family and Bergthold to join him. And so at a Young Life camp in Georgia, We The Kingdom was inadvertently born.
The collective began writing songs together, and immediately sparks flew. They initially thought they might be writing songs for other artists to steward. "Dancing On The Waves," a tender ballad about God meeting us in our shame and fear, was the first track they finished.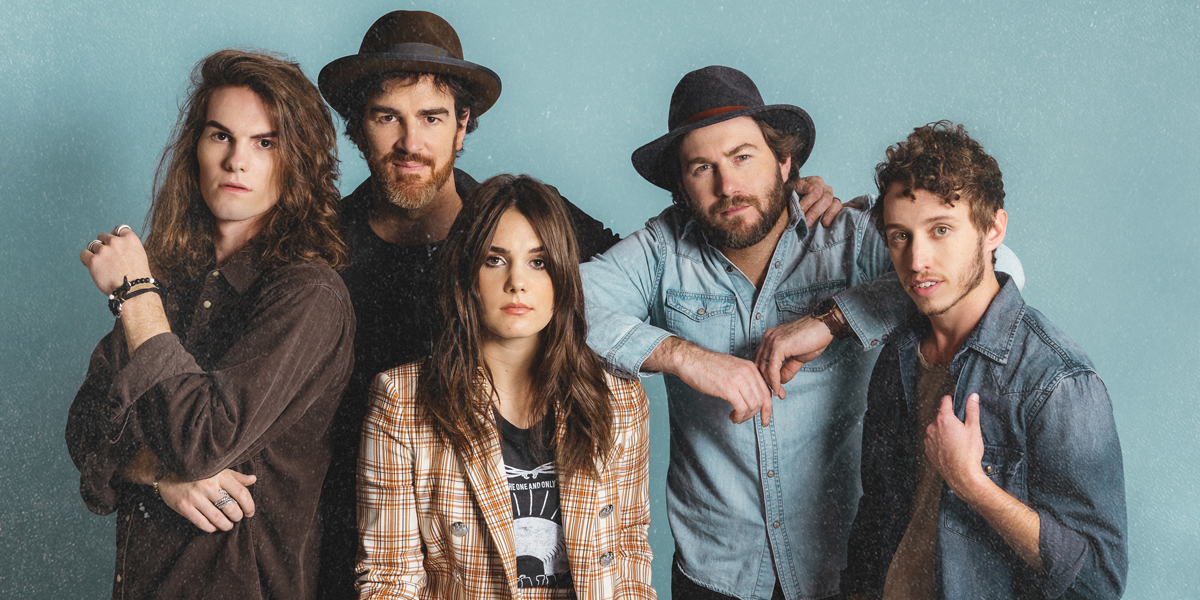 "When we wrote that song, it was like, 'Oh, we don't want to share it. We want to sing it,'" Franni recalls. "It felt like it was our story to tell."
From there, We The Kingdom was off to the races. They returned home to Nashville and got to work building a new band from the ground up. At nearly 50, Ed was finally realizing the dream he had laid down 30 years earlier. And the biggest surprise of all? The chance to be in a band with his brother and kids.
"When God started to birth this thing, I did not see it coming," Ed says, tears welling up in his eyes. "Not at all."
WATCH NOW: We The Kingdom "God So Loved" LIVE Performance
Franni says being in a band with her family and a friend that feels like family naturally lends itself to vulnerability in songwriting; and We The Kingdom's songwriting is nothing if not vulnerable. "I think we're able to have such successful family relationships because we put Jesus first," she admits of their dynamic. "We all really love God and want to make His name known, and we just happen to be family. And because we have tried to put God first and experienced and encountered His love in our lives, it gives us the grace to be able to love each other."
RELATED STORY: We The Kingdom Brings Scripture to Life with New Song "God So Loved"
Maybe it's their loving familial connection or their rare concoction of creative synergy that creates a goose-bump-inducing spirit that's felt when they combine their gifts, but whatever it is, the bond between the five band members both in the studio and on the stage is simply magic.
We The Kingdom's sound is hard to peg. It's a seamless collision of diverse sonic tastes spanning five decades of music. Yet, from Ed and Scott's seasoned experience to Andrew's experimental sensibilities to Franni and Martin's youthful energy, We The Kingdom works simply because all of its members bring something distinct to the table, culminating in a multi-colored spectrum of sound.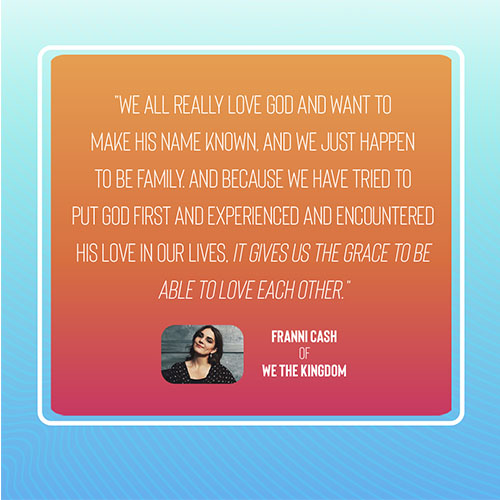 "We all really love God and want to make His name known, and we just happen to be family. And because we have tried to put God first and experienced and encountered His love in our lives, it gives us the grace to be able to love each other." -Franni Cash of @We_The_Kingdom
"I love what Franni and Martin bring to this. I crave their perspective," Ed says of his kids and bandmates. "Martin's very true and pure and wants to do something that is authentically unique, and I love that about him. Franni has a free spirit that is just so open and wide. I love that she doesn't want to follow the rules. Scott, his guitar playing kills me. It is so passion-filled. When he starts to play, it lights me up. And Andrew, to me, is a really balancing, anchoring part of this band because he comes at this thing from a whole different musical perspective. I think the tension in all of that creates something really beautiful."
This beautiful tension is most vividly on display when the collective takes the stage. While We The Kingdom has already played iconic venues like Red Rocks and Ryman Auditorium and toured with respected artists like Chris Tomlin and @Zach Williams in their relatively short time as a band, their plans for what has become a buzzed-about live show came to a screeching halt when the pandemic shut down concerts last spring.
The band, however, forged ahead releasing their debut studio album, Holy Water, in August of 2020. The title-cut quickly became a smash at radio, rocketing to the top of the charts. "God So Loved" followed, marking We The Kingdom's second consecutive No. 1 hit—a rare feat for a new Christian act. Their latest single, "Child of Love," appears to be on a similar trajectory.
"Obviously their music is setting the world on fire, and what a privilege it is to count these guys as great friends," Tomlin remarks of the band's unprecedented success. "Ed Cash has produced most of my music for many, many years now; and we've written a lot of songs together. I just love seeing what's going on with We The Kingdom and their music."
Evidence of their meteoric rise, We The Kingdom was named "New Artist of the Year" at last year's Dove Awards. Two GRAMMY nominations ensued. All of this while the band was sidelined from touring. Until they're able to interact with fans face-to-face again, the music serves as a bridge. Plus, they've been able to connect with listeners virtually, one social comment at a time.
WATCH NOW: We The Kingdom "Child Of Love (feat. Bear Rinehart of NEEDTOBREATHE)" Official Music Video
"The stories mean more than any industry award, honestly," Martin offers. "To know that the music is connecting with people more than ourselves is the greatest honor."
Even if We The Kingdom couldn't physically deliver them to places far and wide, this past year, their songs were still carried around the world.
"Between radio and YouTube, I feel like those two vehicles were really what God used to launch our band, so we're massively grateful for both," Ed shares. "I think that definitely impacted our reach, especially during a time when we couldn't tour."
That's all about to change. They've been dipping their toes back into the live arena on select Winter Jam dates. And on May 13, 2021, We The Kingdom will launch an 18-city tour adhering to COVID protocol in each state. It will be their first time to headline a tour, and they promise it will be a memorable night for fans.
"It's going to be something really unique," Andrew hints. "I don't think I've ever seen this at a concert before personally."
"It's a passion of ours to make sure that every second of the concert is carefully designed to really encounter people where they are. Our hope for the tour is that, as people walk in the doors, it's an evening of wild fun, brutal honesty, and everything in between; and that each moment really does capture different portions of human emotion and tell the story of our journeys," Scott adds. "We really pray and hope that as we tell our story that people will see their stories reflected in that. So it can be what We The Kingdom is—it's not about the five of us on stage. For us, it's about a moment of unity and relationship with whoever's in the room. We're super excited about that."