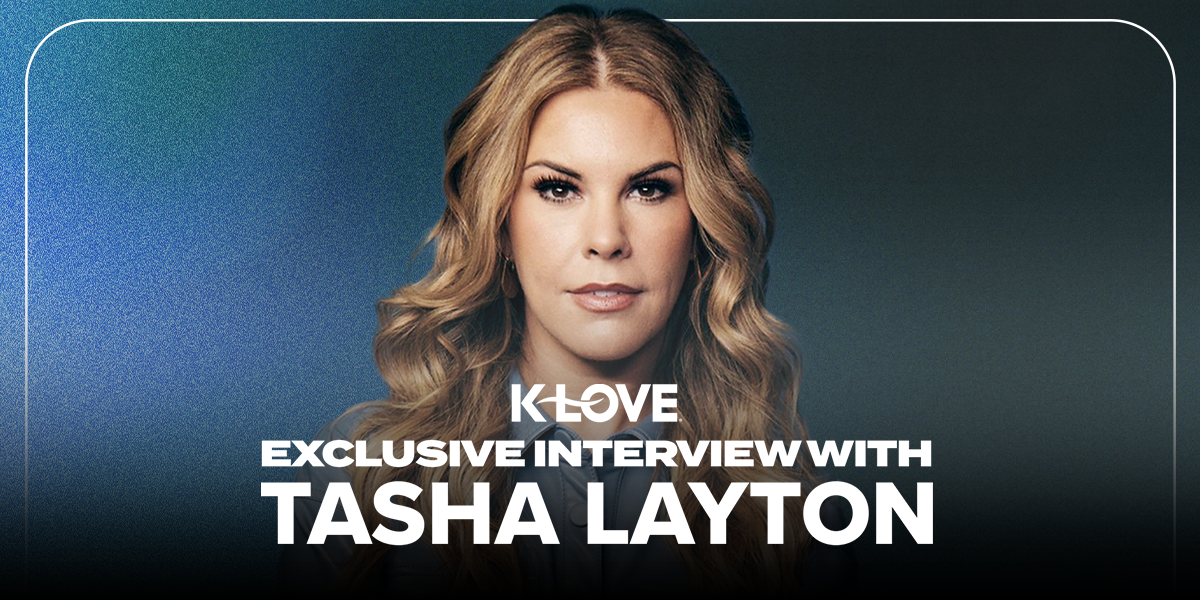 Tasha Layton has quite a story to tell.
During a recent visit to the K-LOVE Studios, the singer, songwriter and author sat down with Carlos to discuss struggle, redemption and a brand-new book that encompasses Layton's emotional and eye-opening journey to become one of the genre's top artists.
WATCH NOW: Exclusive Interview With Tasha Layton
Layton's story, titled after her hit song, "Look What You've Done," encompasses her life's highs – like singing backup for Katy Perry on world tours – to the lows, including Layton's attempt to end her life.
But through it all, the Dove-Award and K-LOVE Fan Award nominated artist found hope and freedom while embracing the plan God had for her all along.
RELATED CONTENT: Exclusive Performance of "Look What You've Done" With Tasha Layton
"The premise of the book is to show what God has done in my life, and the biggest thing He's done has been to take me through all of these seemingly terrible things and pull me out on the other side," Layton said. "All the things where I thought I was going down a detour, or like, 'God, how are you going to fix this? How are you going to fix me? How am I ever going to feel free?' And then years later, look back and see, 'Gosh, He was working the whole time. He was working while I was waiting. He was working while I was worrying. He was doing it all, and He's just weaved this beautiful story – and He's weaving that story and everyone's life, if they can see it."
RELATED CONTENT: K-LOVE Conversations: Tasha Layton
Layton's prayer is for you to realize just that – and her conversation will leave you full of encouragement no matter your season of life.
"He's good," Layton said. No matter what it feels like, no matter what it looks like, no matter what you're thinking, He is still good."