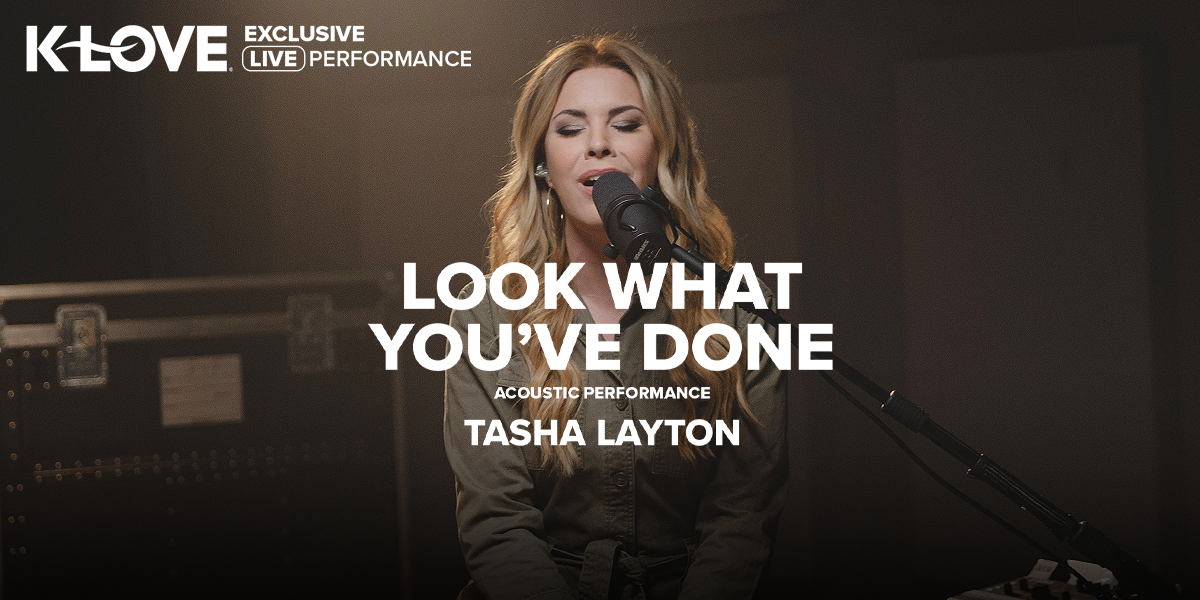 Just like @Tasha Layton, you'll be singing with your hands lifted high during this exclusive performance.
During a recent visit to the K-LOVE Studios, the singer/songwriter took time to record an acoustic, piano-driven version of her hit, "Look What You've Done," and the results are stunning. Layton, who is also preparing for the launch of a book carrying the same title, has found hope in the song time and time again.
RELATED CONTENT: Tasha Layton Marvels at the Stunning Work of God in "Look What You've Done"
"This song is such a testimony to God's transforming power in my life," Layton said following the track's initial release. "The beautiful thing about my story is that, in many ways, it is every believer's story: that God, in His great mercy, digs up the lies that bind us and replaces them with His truth. I will never get over His faithfulness!"
RELATED CONTENT: K-LOVE Conversations: Tasha Layton
Join Layton and stand amazed when you look at what He's done.