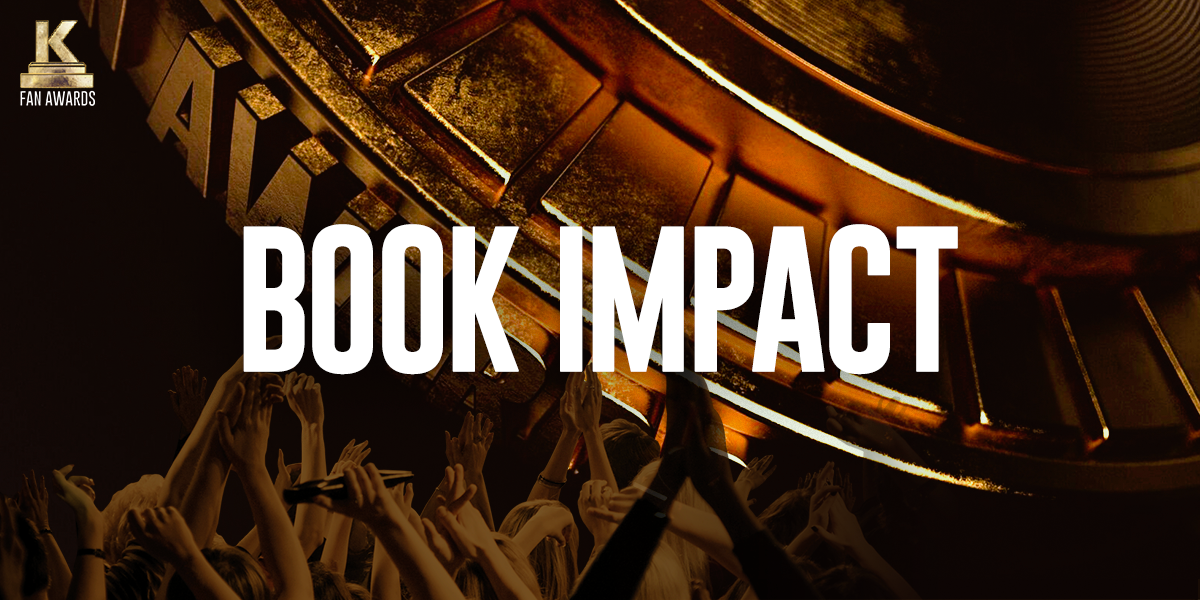 From memoirs and devotionals to practical how-to guides and biblical deep dives, the 2023 Book Impact nominees all point readers to the greatest Author of all time. While familiar names like Beth Moore, Lysa TerKeurst and Craig Groeschel light up this year's ballot, respected journalists like Kathie Lee Gifford — with an assist from Rabbi Jason Sobel — and Shannon Bream also throw their hat in the ring. Meanwhile, first-time author @Phil Wickham adds his voice to the shelf of volumes vying for Book Impact. Which title will win the large golden 'K'? The fans alone get to decide.
Hosted by @CAIN, the 10th annual K-LOVE Fan Awards will air exclusively on TBN Friday, June 2, 2023, at 8 p.m. ET / 7 p.m. CT / 5 p.m. PT.
Cast your vote for Book Impact now.
---
"All My Knotted-Up Life," Beth Moore
For decades, beloved Bible teacher, author and speaker Beth Moore has dug into the journeys of biblical characters, using their walks with God as a grid for our own lives. Now, with "All My Knotted-Up Life," for the first time Moore unveils her personal reflections as she attempts to unravel her unique narrative from the stories of others deeply entwined with her own. The vulnerable memoir reveals a version of Moore that's more raw, more human and more relatable than ever before.
---
"Good Boundaries and Goodbyes," Lysa TerKeurst
"New York Times" bestselling author Lysa TerKeurst returns with a how-to guide to help us define and maintain boundaries in relationships. Birthed from her own relational struggles, "Good Boundaries and Goodbyes" finds the president of Proverbs 31 Ministries providing practical, applicable and effective action points for setting healthy, biblical boundaries. Moreover, the book also walks readers through the signposts that tell us when a relationship has run its course, giving us the green-light to say goodbye.
---
"On Our Knees," Phil Wickham
Phil Wickham's first book is the direct result of the way he watched his own prayers change when he decided to intentionally dig deep into Scripture and study how Jesus taught us to pray and how key biblical figures followed His example. Inspired by his hit song, "Battle Belongs," "On Our Knees" is a 40-day devotional primed for daily reading and poised to add meaning, depth and confidence to your prayer life.
RELATED CONTENT: Book Spotlight: Phil Wickham's 'On Our Knees: 40 Days to Living Boldly in Prayer'
---
"The God of the Way," Kathie Lee Gifford & Rabbi Jason Sobel
2019 K-LOVE Fan Award nominees Kathie Lee Gifford & Rabbi Jason Sobel reunite for "The God of the Way," a journey through Scripture that helps readers understand God's epic narrative in a new light from two distinct perspectives. Following the examples of key characters in the Bible, Gifford and Sobel reveal how God works, leads and speaks in an effort to help us better navigate modern-day circumstances and both the joys and the hardships of life.
---
"The Love Stories of the Bible Speak," Shannon Bream
Journalist and attorney Shannon Bream brings Scripture's greatest love stories to light in her book, "The Love Stories of the Bible Speak." Bream investigates the love first exhibited in the Garden between Adam and Eve — a blueprint for biblical marriage — the sacrificial love between Joseph and Mary and the loving bond of friendship forged between David and Jonathan, all pointing us to the unconditional love of the Father.
---
"The Power to Change," Craig Groeschel
Life.Church pastor Craig Groeschel invites readers into real-life transformation with his book, "The Power to Change." Through practical application, easy-to-implement tips and realistic next steps, the "New York Times" bestselling author helps readers get unstuck from the patterns that lead to poor results in favor of healthier habits that actually move the needle and create a sustainable difference in our daily lives.
---
Ready to Vote?
Select your favorite artists, songs, films, books, podcasts and more across 10 fan-voted categories.