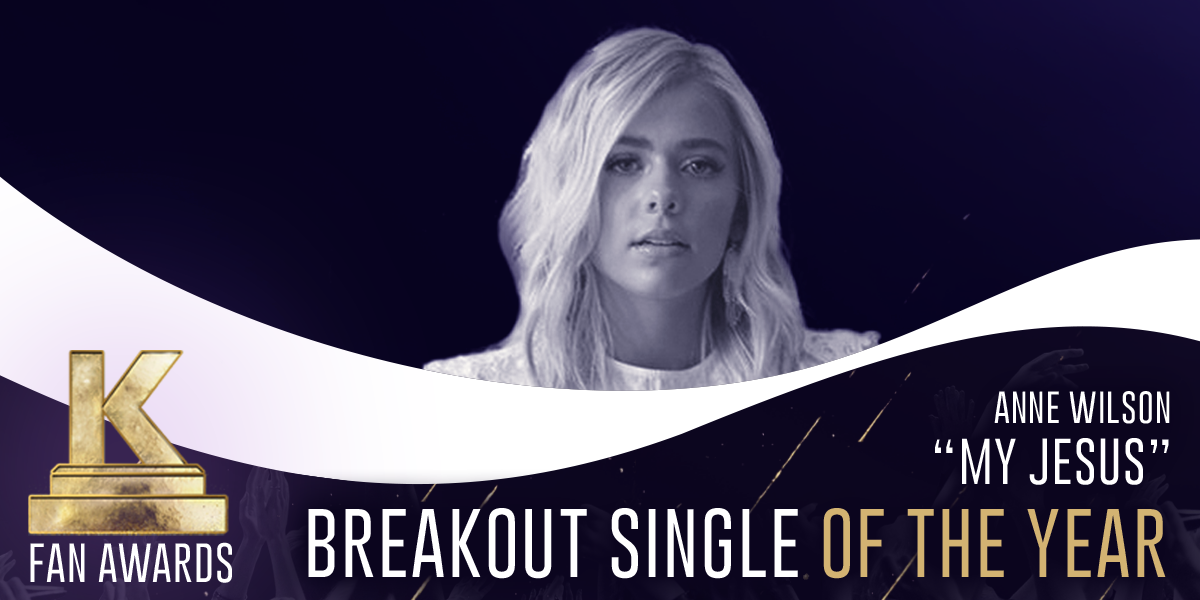 It may have been @Anne Wilson's first K-LOVE Fan Awards, but it won't be her last. The newcomer walked away a winner in two of the three categories she was nominated in, including a huge Breakout Single of the Year win for "My Jesus."
ACM and CMA award-winning artist and self-proclaimed Christian music fan Jimmie Allen presented Wilson with the honor. Taking the stage, the Kentucky native shared the genesis of her acclaimed song, which came from her journal entries following a tragic car accident that claimed her brother's life.
"I wanted to prove to myself that I could survive the tragedy of losing my brother. And so 'My Jesus' came through that tragedy. I released it a year ago, and to see what God has done has been so amazing," Wilson shared from the podium. "Thank you all so much for voting. Thank you for the love. I'm so grateful for you guys."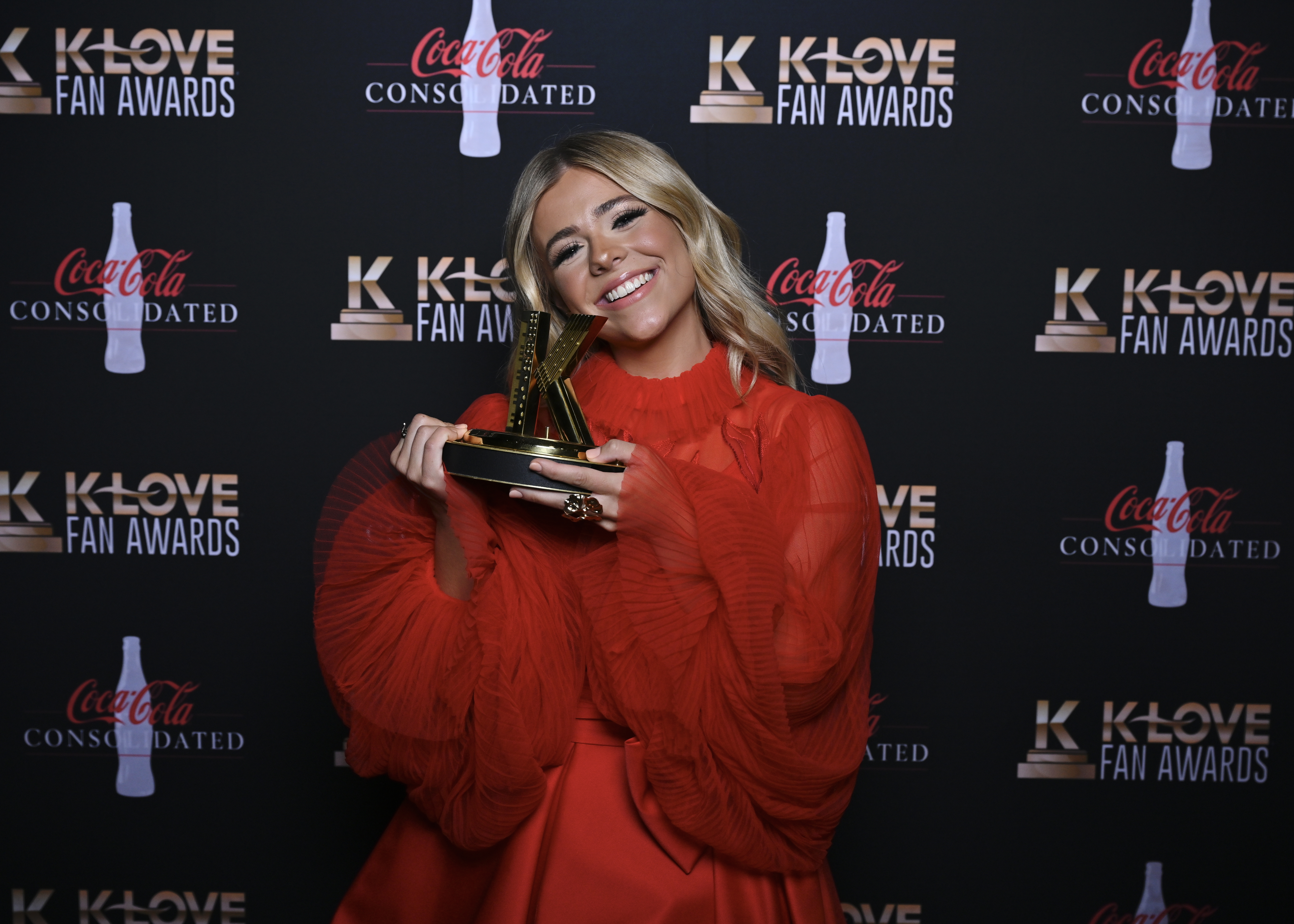 Before she left the stage, she dedicated the award to her biggest encourager. "And to my sweet brother in heaven… Jacob, this one is for you," she said. "Thank you for being the best big brother."
Backstage, K-LOVE's Scott & Kelli caught up with the Breakout Single of the Year winner. "So many lives have been changed through the song. It's such an honor that I was nominated, let alone to win it — it's just crazy," Wilson told the afternoon hosts just minutes after her name was called. "It's such a bittersweet moment. I would trade all of this to have my brother back, but I wouldn't be here without the loss of my brother. There's something that God did in that."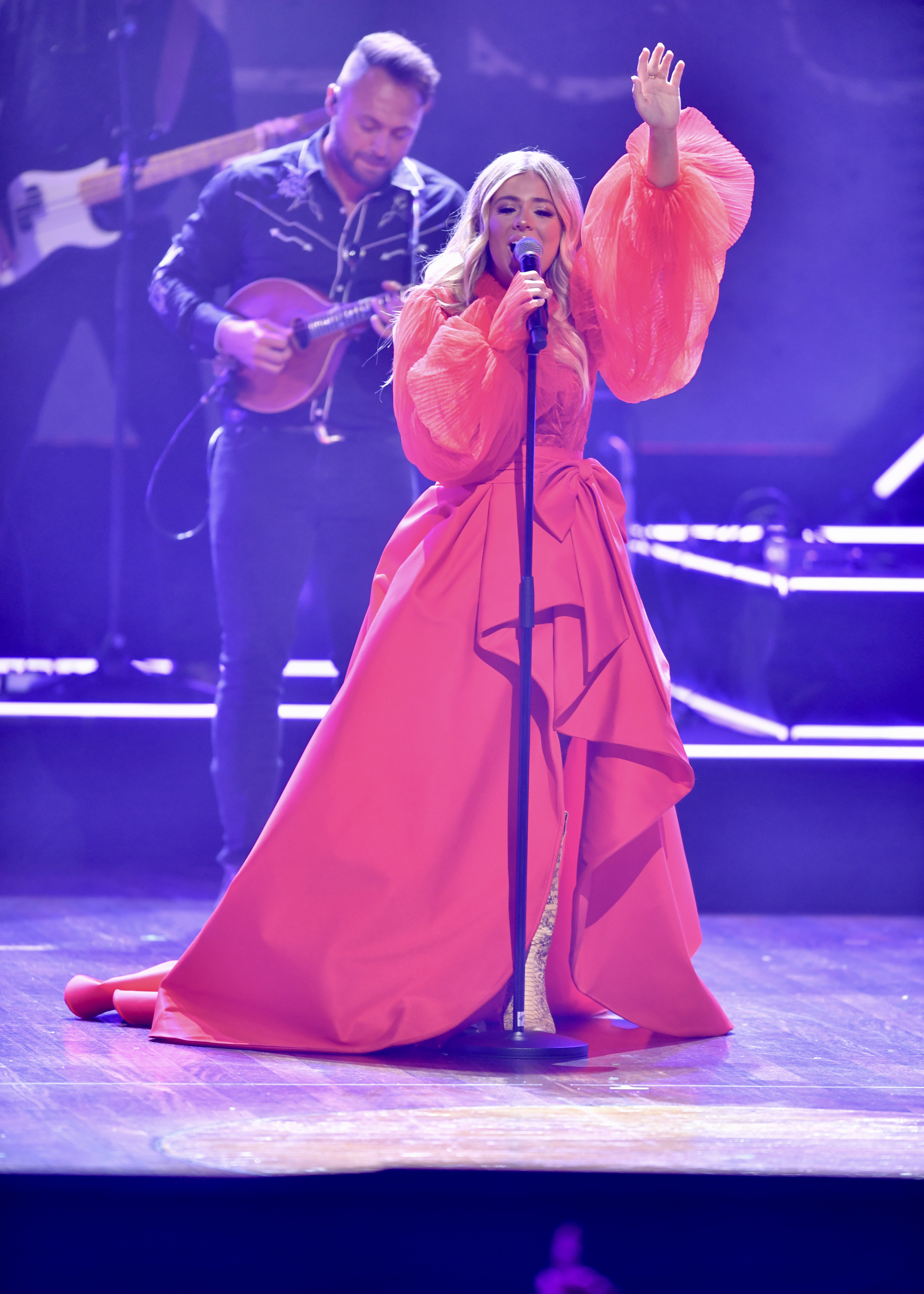 The "Sunday Sermons" singer leaned into the truth of Romans 8:28 to finish her thought. "I believe that God does not waste a tear. He doesn't waste tragedy, even if we don't see it in our lifetime," she said. "I believe He works everything for good."
The far-reaching impact of "My Jesus" is one way He has redeemed the loss of her brother. Wilson gave the song a massive live treatment to thunderous applause at the 2022 K-LOVE Fan Awards. In addition, she was also crowned Female Artist of the Year.
RELATED CONTENT: 2022 K-LOVE Fan Awards: Breakout Single of the Year Nominees