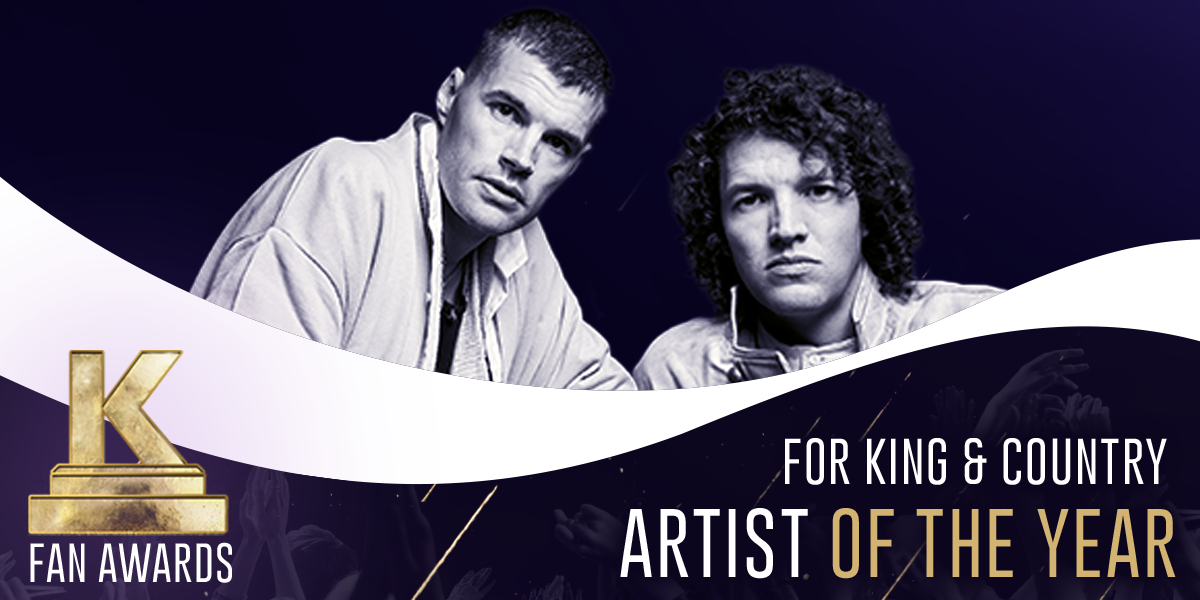 @for KING & COUNTRY took home the coveted trophy for Artist of the Year for the fourth time at the 2022 K-LOVE Fan Awards. Brothers Joel and Luke Smallbone were presented with the award by this year's co-hosts, @Matthew West and @Tauren Wells.
"God can do incredible things with people's hearts… Take it from two brothers who didn't get along very well in high school," quipped Luke during the duo's acceptance speech. "Joel's one of my best friends in the world, and it has been a joy for us to do this together. When you're having a bad day on the road, I've got someone to come and talk to; I've got someone to share it with. And so it's very, very special for us, and we're humbled by your love for us, truthfully. You guys are just far too kind."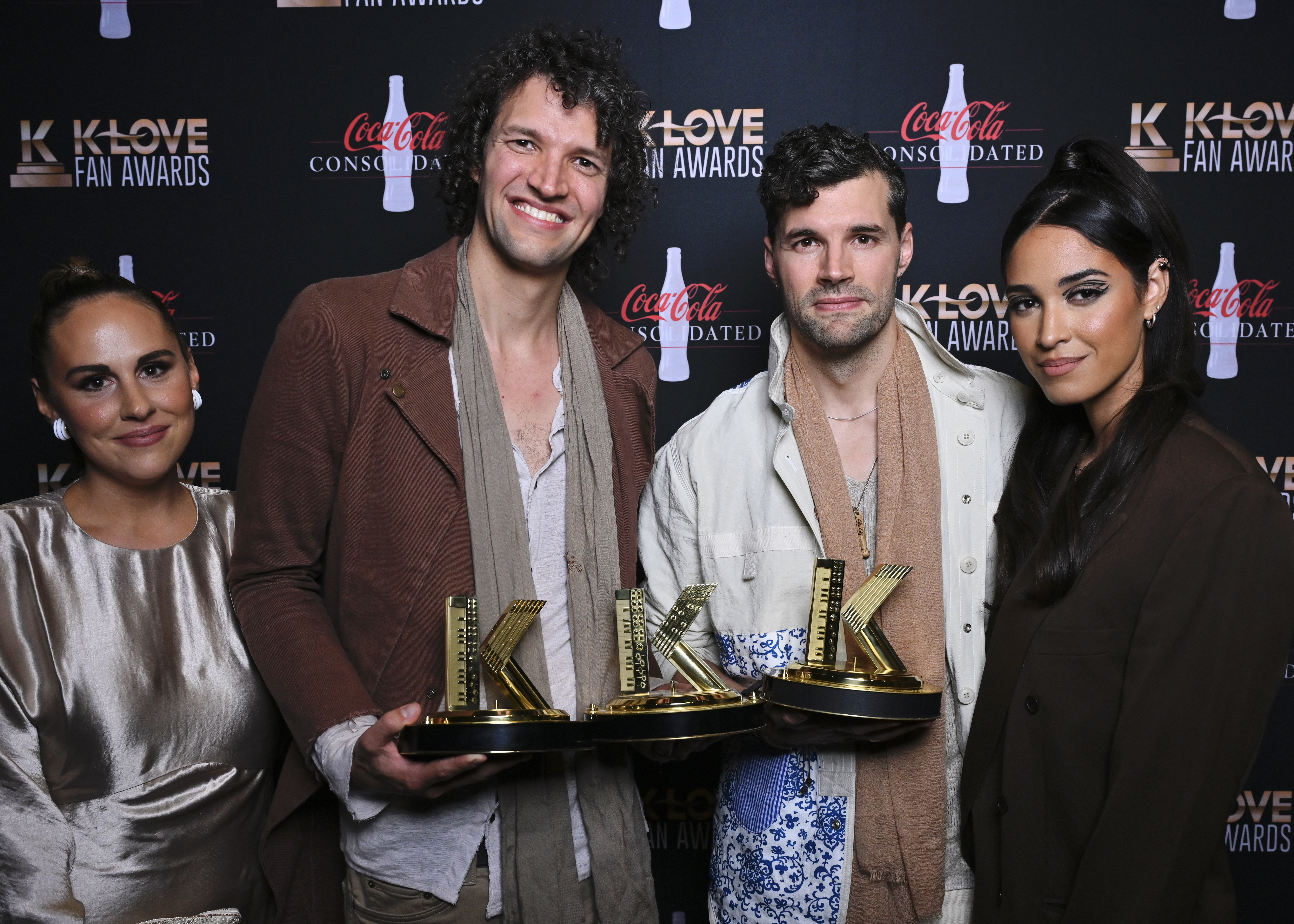 "It's going to take a day or two to process, but what's so beautiful is this is the closest thing to representing the heart and the soul of our people, the listeners," Joel added in an interview with K-LOVE's Scott & Kelli following the group's multiple wins. "What's also genuinely beautiful is the love in the room. It doesn't feel fabricated. It's one of these rare moments that all of us are in the same room. We feel really cheered on."
In addition to Artist of the Year, the Australian-born siblings earned top honors for Group/Duo of the Year and Song of the Year for "For God Is With Us." With a total of 16 statuettes to their name, they remain the most awarded act in K-LOVE Fan Awards history.
Backstage, the brothers expressed how the fan-centered event holds a special place in their hearts with Joel even advocating for the annual awards show to move to a larger venue to make space for even more fans. He observed, "I think there's a real opportunity to swing the doors open even wider."
RELATED CONTENT: 2022 K-LOVE Fan Awards: Artist of the Year Nominees