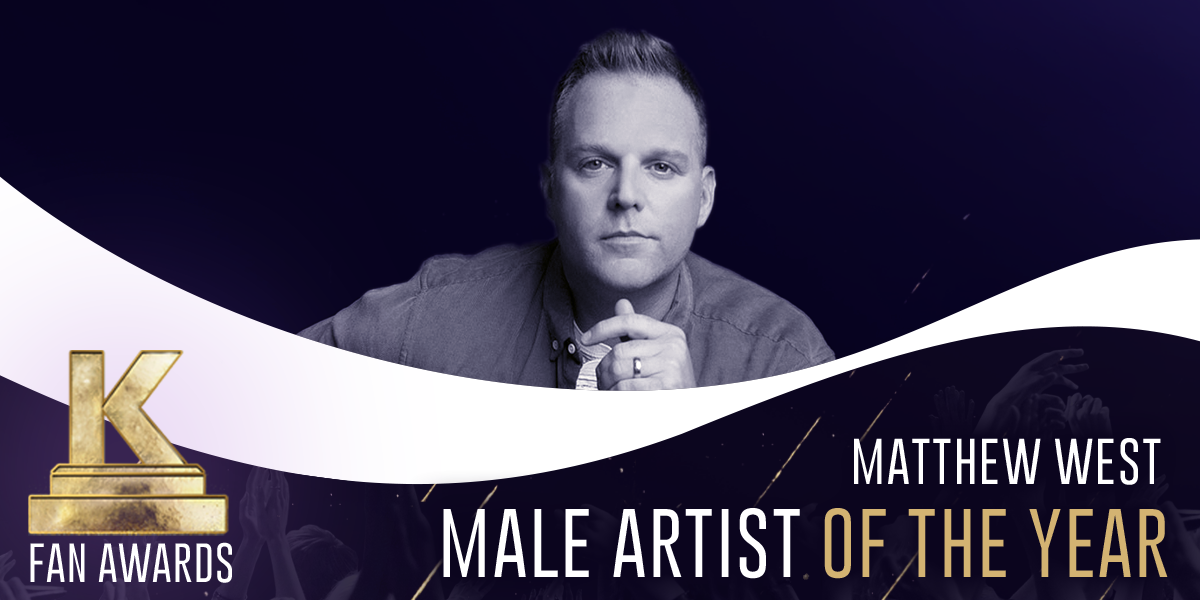 @Matthew West may have hosted the K-LOVE Fan Awards seven times, but the singer/songwriter has only ever taken home one golden trophy…until now. This year, fans named the perennial master of ceremonies Male Artist of the Year.
With his wife, daughters and parents proudly cheering him on from the front row, a choked-up West accepted his inaugural Male Artist of the Year honor from @Brandon Lake and took to the mic to share the story of the first time he ever heard one of his own songs on K-LOVE. "I was driving through Denver, Colorado, in a van. We had been up all night, and we were following @Newsboys," he recalls. "I turned on the radio, and I heard my first song ever, 'I Love You More.' And I'll never forget, I remember thinking, My life feels like it's changing.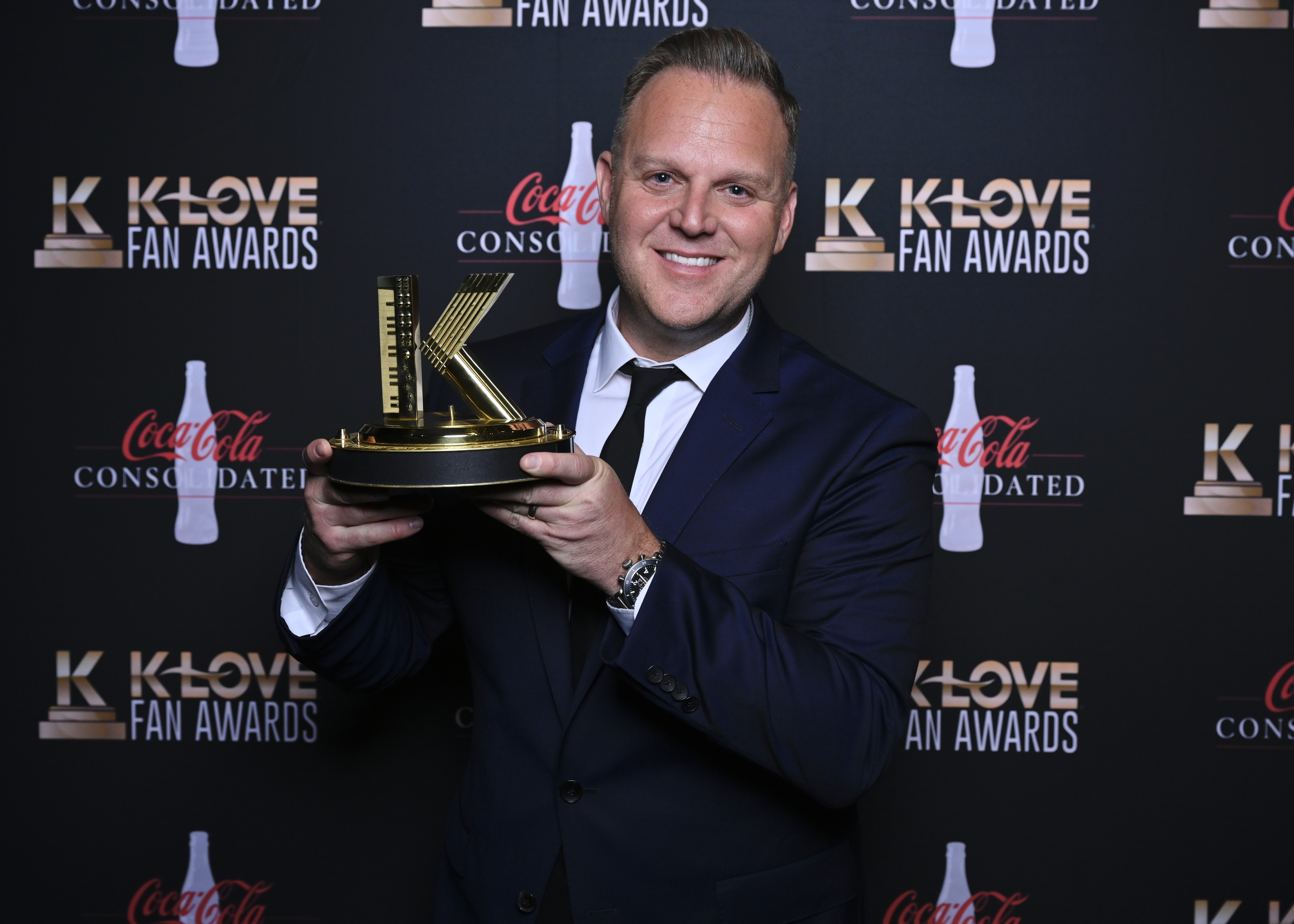 "K-LOVE listeners, you guys have shown me and my family so much love," he continued. "These have been a hard couple years for all of us, but we've made it through together. God is so faithful. God is good."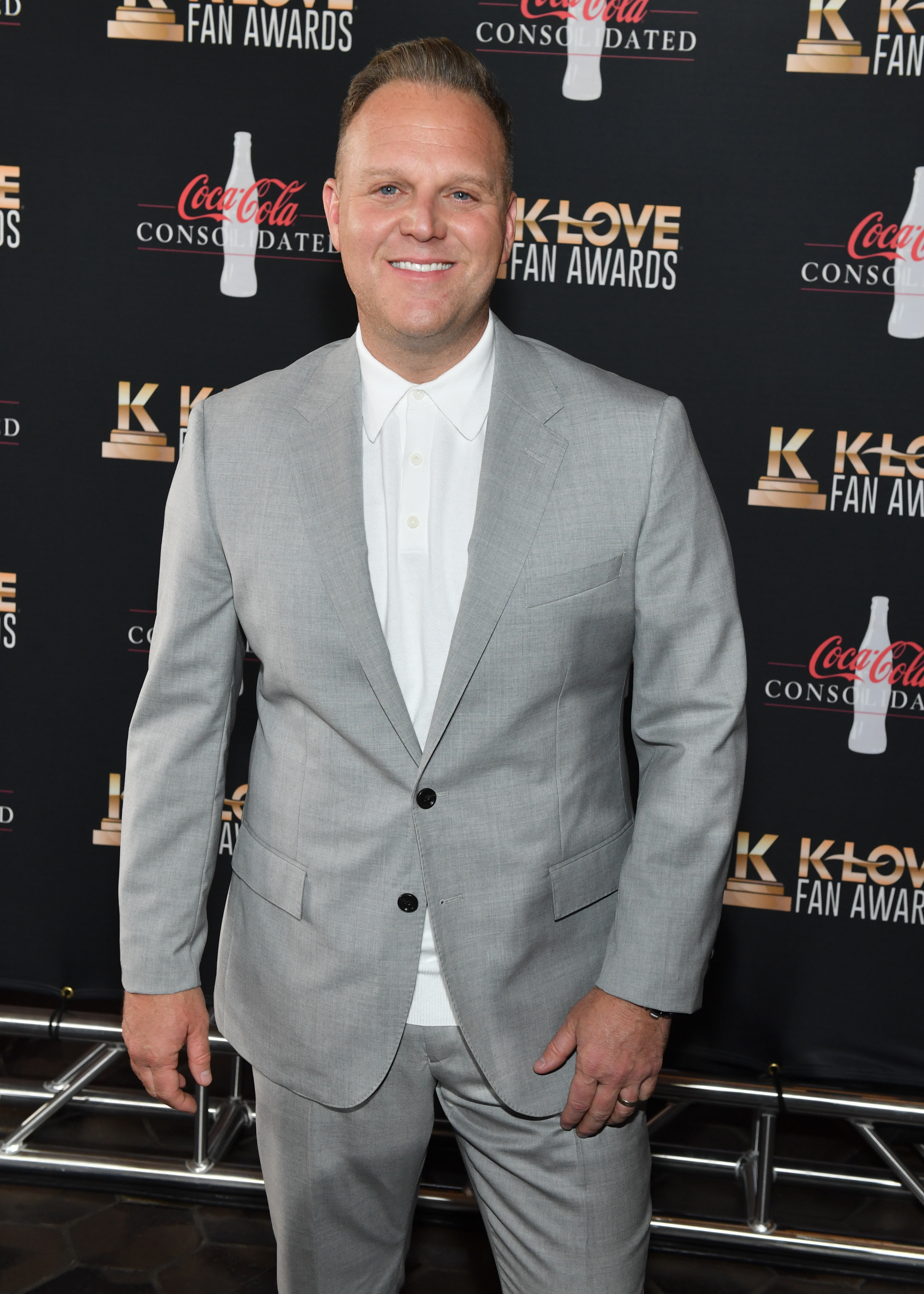 The emotional singer also gave a shout-out to two of his musical heroes sitting in the audience: @TobyMac and @Michael W. Smith ("He will always be 'Big MW,' and I'm 'Little MW.'")
Prior to this year's win for Male Artist of the Year, West was honored with his first K-LOVE Fan Award back in 2016 when he won for "Grace Wins" in the now defunct category for Best Lyric.
West hosted the 2022 K-LOVE Fan Awards alongside @Tauren Wells. He also performed his new single, "Me On Your Mind," backed by a full band of horns. Moreover, West co-penned multiple selections nominated for Song of the Year and Breakout Single of the Year, including "Scars In Heaven" (@Casting Crowns), "Weary Traveler" (@Jordan St. Cyr), "Look What You've Done" (@Tasha Layton) and this year's Song of the Year winner, "My Jesus" (@Anne Wilson).
"Obviously, none of these artists here tonight are here because winning an award means everything," he told K-LOVE's Scott & Kelli backstage. "Really, it's a celebration of how God works through music that points people to Him."
RELATED CONTENT: 2022 K-LOVE Fan Awards: Male Artist of the Year Nominees