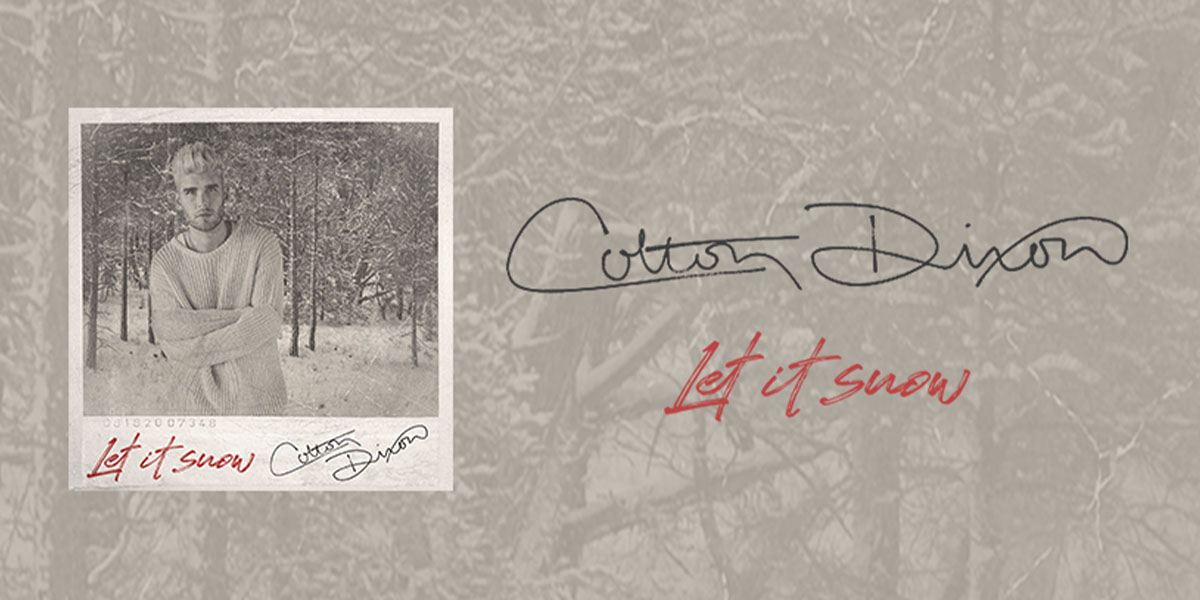 "American Idol" alum @Colton Dixon rings in the holiday season with his take on a Christmas classic. Dixon's slow-burning version of "Let It Snow" finds the new "girl dad" performing a traditional arrangement of the seasonal favorite against a backdrop of plaintive piano and subtle sleigh bells.
"Let It Snow" is only the second Christmas release of Dixon's career. He previously put his stamp on "Jingle Bells" back in 2013.
LISTEN NOW: Colton Dixon "Let It Snow"
Ironically, the original rendition of "Let It Snow" was written by lyricist Sammy Cahn and composer Jule Styne in the summer of 1945. The duo, dreaming of cooler weather, penned the song as a heat wave crested over Hollywood, California.
While Dixon hails from Tennessee, his wife, Annie, is from California. So no matter where the couple and their brand new twin girls—born in August—spend the holiday, they might just be wishing for freezing temps, too.
"'Let It Snow' has always been a favorite of mine," Dixon says of the selection. "Annie and I are so excited to celebrate our first Christmas as a family of four, so recording a new song in time for the holidays just seemed like a really fun idea. Not sure we'll get any snow either, but one could hope!"
The Christmas single caps a big year for the singer. Not only did he become a first-time father, but Dixon also released his first batch of new music in three years. The self-titled EP—his first on mainstream label Atlantic Records—features five originals, all co-written by Dixon, including his recent chart-topping hit, "Miracles."
His new music and the birth of their identical twin daughters, Ava "Dior" and Athens Elizabeth, have been covered in the mainstream media by PEOPLE, "The Doctors" and "Entertainment Tonight."
SIGN UP NOW: Keep the holiday tunes going and get 25 days of music with the K-LOVE Christmas Music Advent Calendar!