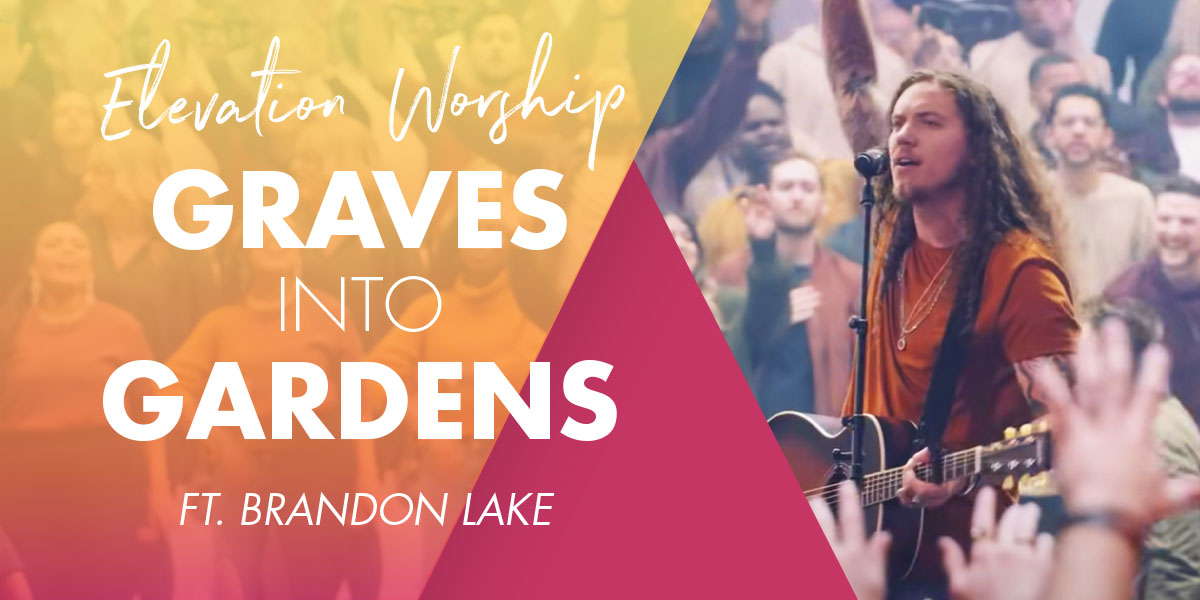 "Graves Into Gardens" serves as the latest musical offering from @Elevation Worship, as well as the collective's title track of their most recent full-length project.
The song's anthemic bridge boasts of a God who makes a way where there is no way. "You turn graves into gardens. You turn bones into armies. You turn seas into highways," sings featured vocalist @Brandon Lake, who guests on the track, which he co-wrote alongside Elevation Worship's Chris Brown, Steven Furtick and Tiffany Hammer.
WATCH: Elevation Worship "Graves Into Gardens (ft. Brandon Lake)" Live Performance
" 'Graves Into Gardens' is a testimony song to the power and authority of our God. It's a song that very confidently declares how faithful He is to each of us," Hammer explains. "There's moments we all experience in life where we find ourselves having a funeral for dreams that we once really believed in."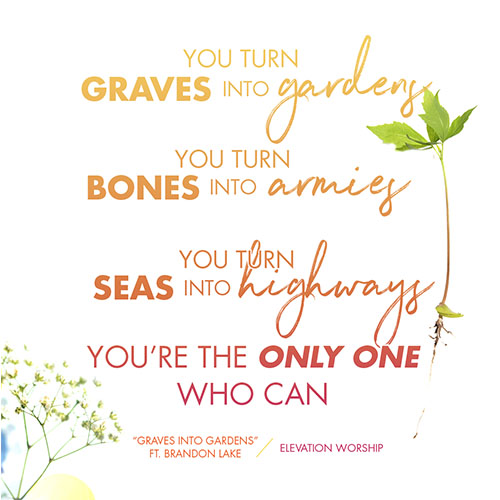 A sermon from Furtick, Elevation Church's lead pastor, inspired the song as he detailed the funeral of the prophet Elisha in 2 Kings. Intending to bury another man, a pair of Israelites were standing near Elisha's gravesite when they saw their enemy fast-approaching. Scared, they quickly threw the dead body into Elisha's grave. Miraculously, when the body touched the dead prophet's bones, the man came to life.
WATCH: Pastor Steven Furtick's Sermon "The Mystery Of Potential"
"Elisha still had a resurrection miracle left in his bones, and God is still in the business of bringing dead things back to life," says Brown. "If we'll trust God even with the seemingly dead areas of our lives, if we'll believe in the power of God, if we'll declare resurrection power over everything we sow, nothing will be wasted."
The 12-track live album, Graves Into Gardens, also includes the original version of "The Blessing," featuring Kari Jobe and Cody Carnes.