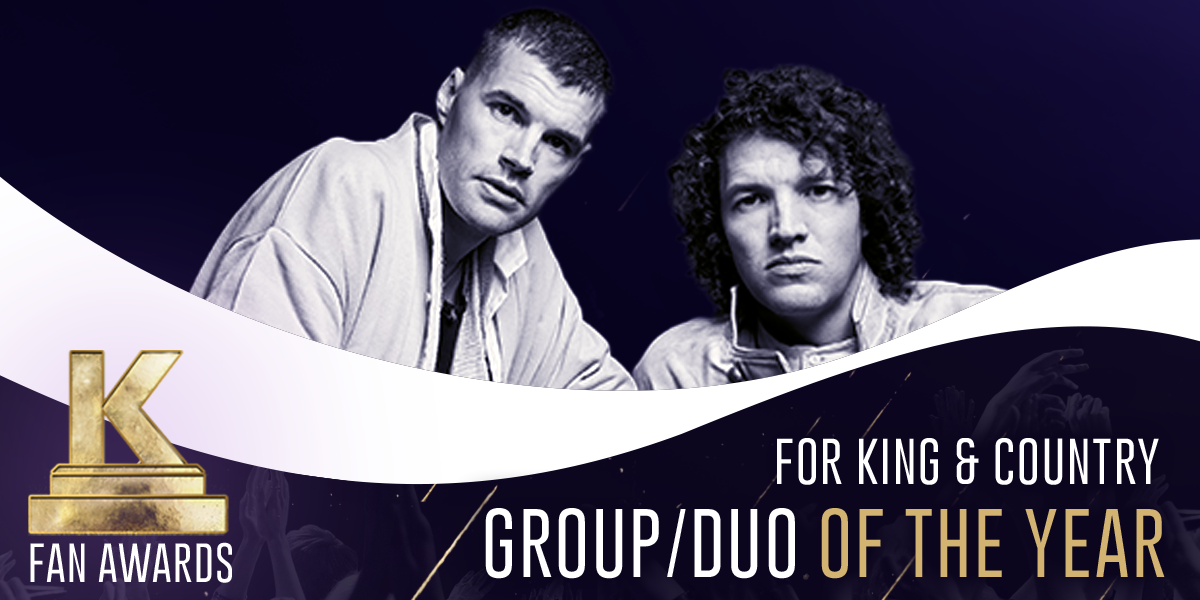 @for KING & COUNTRY earned their sixth win for Group/Duo of the Year at the 2022 K-LOVE Fan Awards. The recognition was particularly emotional for the duo's Luke Smallbone, who underwent vocal cord surgery exactly one year and two days prior to this year's awards show. For five days, post-surgery, Luke wasn't allowed to even speak, much less sing. While he recovered, his brother and business partner, Joel, attended last year's K-LOVE Fan Awards solo.
"I'm grateful for your prayers during that time of my life and for the healing the Lord has brought since. And I'm grateful to you for your enduring kindness to me and my brother. Truthfully, I'd already reconciled with the possibility of losing my voice," Luke admitted when he took the podium to accept the Group/Duo of the Year trophy from @Big Daddy Weave's Mike Weaver, "but I found myself facing the question: 'What if I got my voice back?' So I pose that question to you today. Everyone has been given influence in this life. What will you do with the 'voice' you have?"
Luke made up for lost time when he and Joel performed "Relate" during the second hour of the 2022 K-LOVE Fan Awards show, descending from the ceiling in elevators to open their performance.
In addition to Group/Duo of the Year, for KING & COUNTRY captured wins for Artist of the Year and Song of the Year for "For God Is With Us," the latest single from the award-winning act's new album, What Are We Waiting For?, which released in March.
"To have these awards a stone's throw away from the release is like strapping a jetpack to our back and shooting us to the moon," Joel observed when he and his brother spoke with K-LOVE DJ Lauree backstage. "It's really exciting."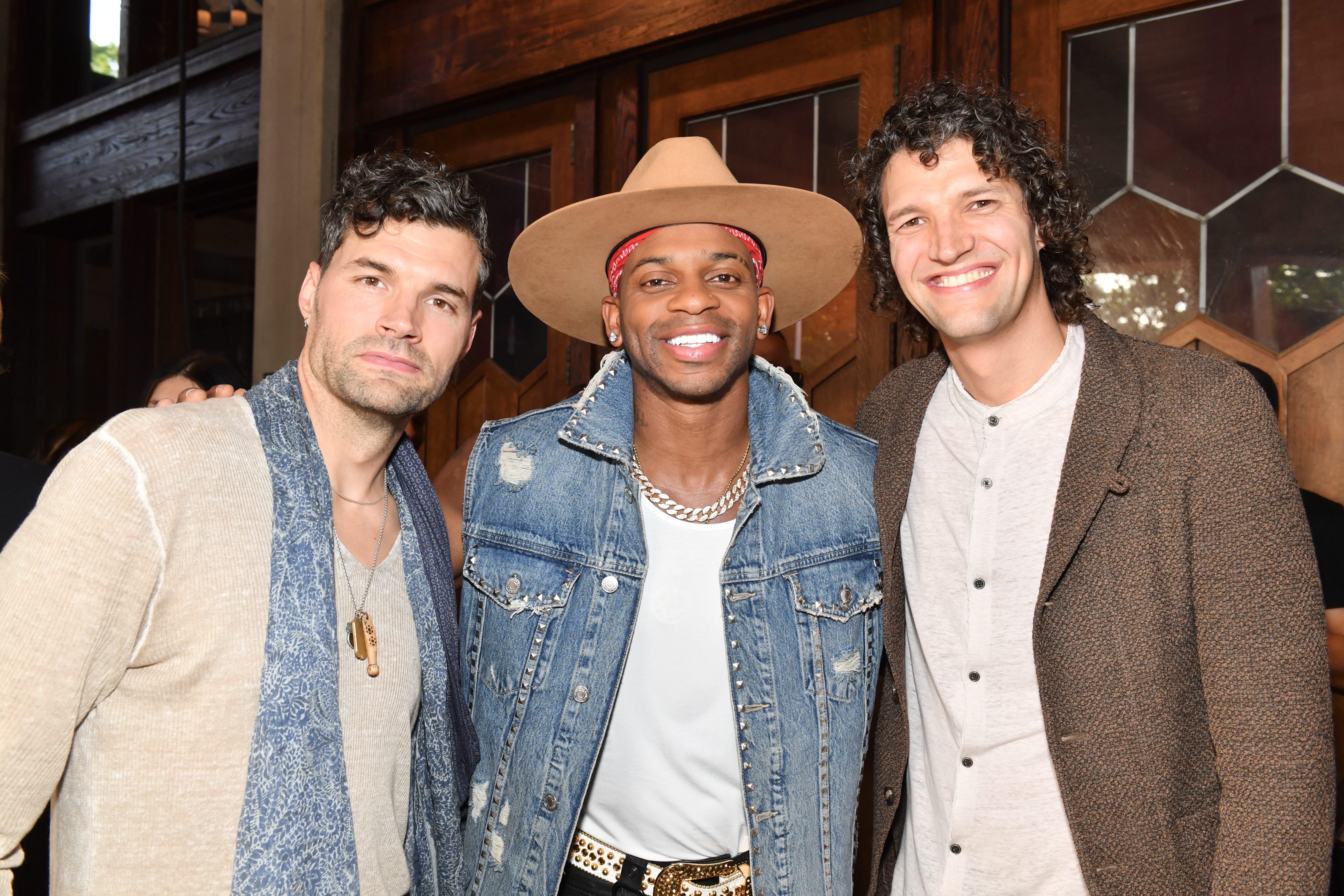 Joel's wife, artist and producer @Moriah Smallbone, and Luke's wife, Courtney, sat together on the front row, cheering on their husbands throughout the evening, as the brothers continued their reign as the most-awarded artist in K-LOVE Fan Awards history, upping their cumulative tally to 16. The wives were joined by the Smallbone matriarch, Helen, who recently authored a memoir for K-LOVE Books; the boys' youngest sister, Libby; and their oldest sister, iconic recording artist @Rebecca St. James, who now hosts a popular podcast for Accessmore.
Following this year's broadcast, Moriah took to Instagram to publicly express her gratitude to fans, as she's watched them rally around her husband and brother-in-law from day one. "You know what I love most about this moment? We get to hear your voice," the co-host of the BECOMING: us podcast wrote. "At this year's K-LOVE Fan Awards, you heard the music, you voted and you honored for KING & COUNTRY with several awards. Thank you for standing with us in support of two honest brothers who find great joy in making music for you."
RELATED CONTENT: 2022 K-LOVE Fan Awards: Group/Duo of the Year Nominees