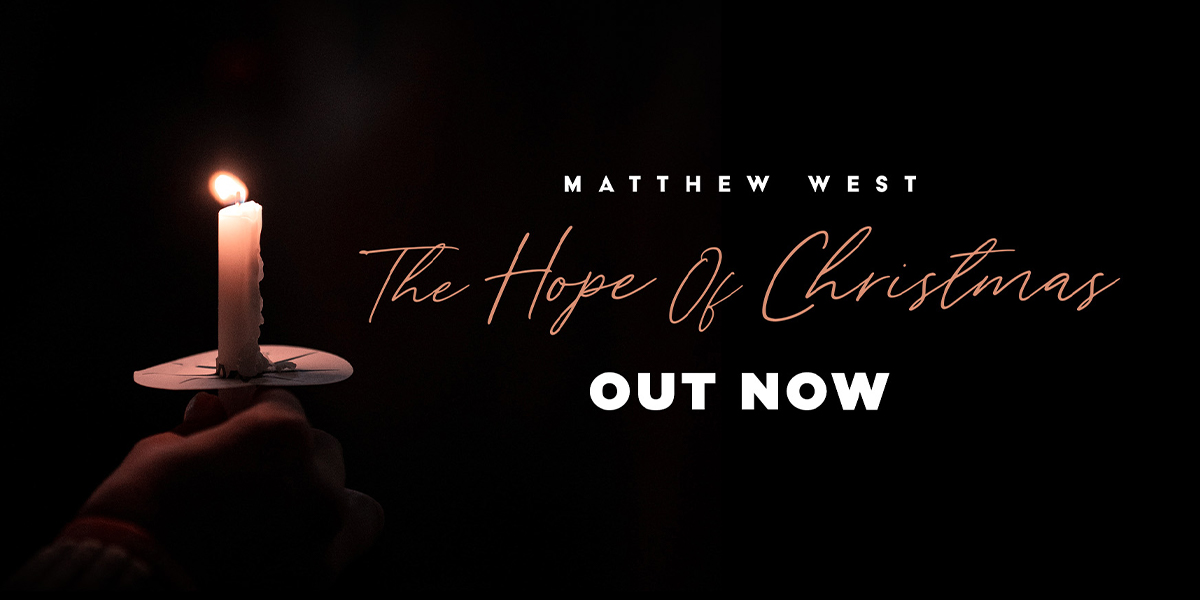 There's never been a better year to remind the world of hope than 2020, and Matthew West beautifully delivers this timely message on his new holiday single, "The Hope of Christmas."
Although the idea for the song came early in 2020 for the K-LOVE Fan Awards host, the unexpected events that unfolded in the following months inspired him to elevate the track to a relevant prayer that encapsulates the spirit of the final days of an unprecedented year.
The nostalgic original finds West reflecting on his childhood. Remembering a Christmas Eve candlelight service with his family, he envisions his dad's hand in his. The second verse flips the script as he thinks about his own children and their Christmas memories. The chorus soars with the timeless truth of the season.
WATCH NOW: Matthew West "The Hope of Christmas" Official Music Video
"I find myself looking back at the Christmases of my youth. Life seemed so much simpler then. There's a line in the song that says, 'These days, peace on earth is hard to find, and I need You to remind me one more time.' I guess that pretty much sums up how I've been feeling this year, and I have a feeling I'm not the only one. I see a world reeling from the turmoil of a pandemic, political divides and racial tension," West offers. "I've always felt that my calling as a songwriter is to extract hope even from situations where it seems all hope is lost. Writing this song helped me remember the reason why we can always have hope. Hope has a name. His name is Jesus, the Hope of Christmas."
The official music video for the wistful ballad features West, his wife Emily and his daughters, Lulu and Delaney, celebrating what matters most inside a cozy cabin while snow falls outside.
"The Hope of Christmas" follows West's hilarious ode to Thanksgiving, "Gobble Gobble." In addition, the award-winning songwriter recently released a new EP, Live Before the World Shut Down, a collection of performances captured pre-pandemic, which includes a live version of his current single, "Truth Be Told."
SIGN UP NOW: Keep the holiday tunes going and get 25 days of music with the K-LOVE Christmas Music Advent Calendar!