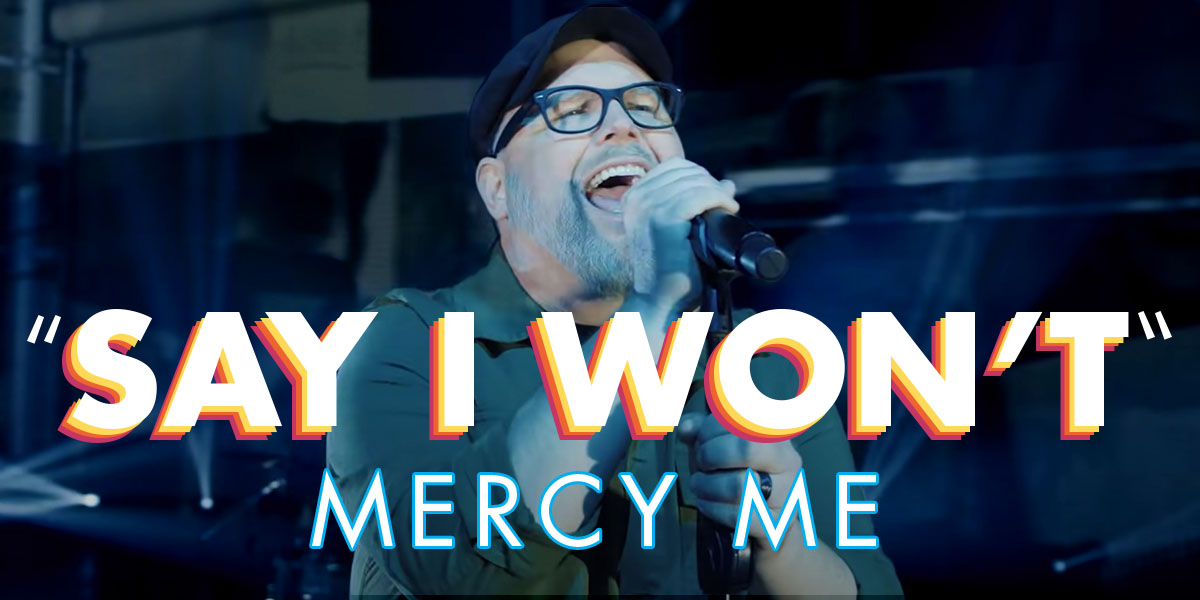 @MercyMe delivers a powerful fresh single with "Say I Won't," which previews their next studio record slated for Spring 2021. The song dares fans to deny the miraculous power of God at work in all of our lives through a moving anthem of perseverance.
WATCH NOW: MercyMe"Say I Won't" Official Music Video
The official music video for "Say I Won't" is perhaps just as significant as the message of the song itself as it brings the lyrics to life through the story of MercyMe's longtime merchandise representative and bus driver, Gary Miracle. Miracle lives up to his name as the video shares how he lost his arms and legs after falling into septic shock following complications from the flu.
"It's incredibly overwhelming to see Gary's situation," MercyMe frontman Bart Millard recently told "Fox News." "But to watch his wife and kids and what they're going through and standing by and supporting him is mind-blowing. It feels like it's a whole other level of love, and it's a crazy story."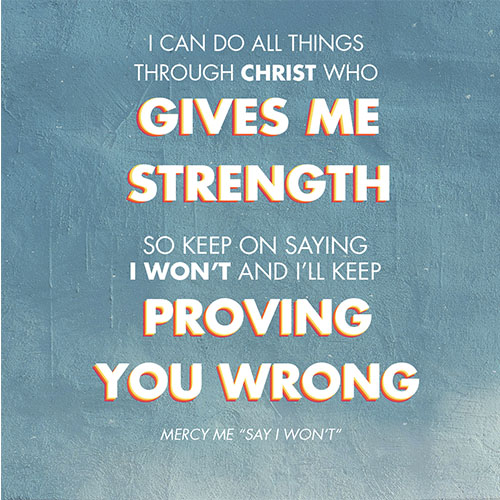 The video chronicles the tear-jerking journey of Miracle and his family as he works to maneuver a wheelchair, uses prosthetic arms for the first time, and re-learns how to write. The video concludes with the band giving fans the opportunity to contribute to a GoFundMe account set up to help with Miracle's growing medical expenses and a bit of good news: Miracle is currently being fitted with prosthetic legs that will enable him to walk again.
LISTEN NOW: MercyMe"Say I Won't" Official Lyric Video
In addition, the official clip features some familiar faces, who hold up signs bearing their own scars. A sign from TobyMac reads, "Say I Won't…See My Son Again." A sign from cancer survivor and Olympic figure skater Scott Hamilton says, "Say I Won't…Cure Cancer." The visual also includes photographic cameos by former NBA player and coach Pat Riley and Pittsburgh Steelers quarterback Ben Roethlisberger, among others.
"Say I Won't" follows MercyMe's 48th No. 1 hit, "Almost Home," which topped the Christian radio charts for a combined total of 17 weeks.