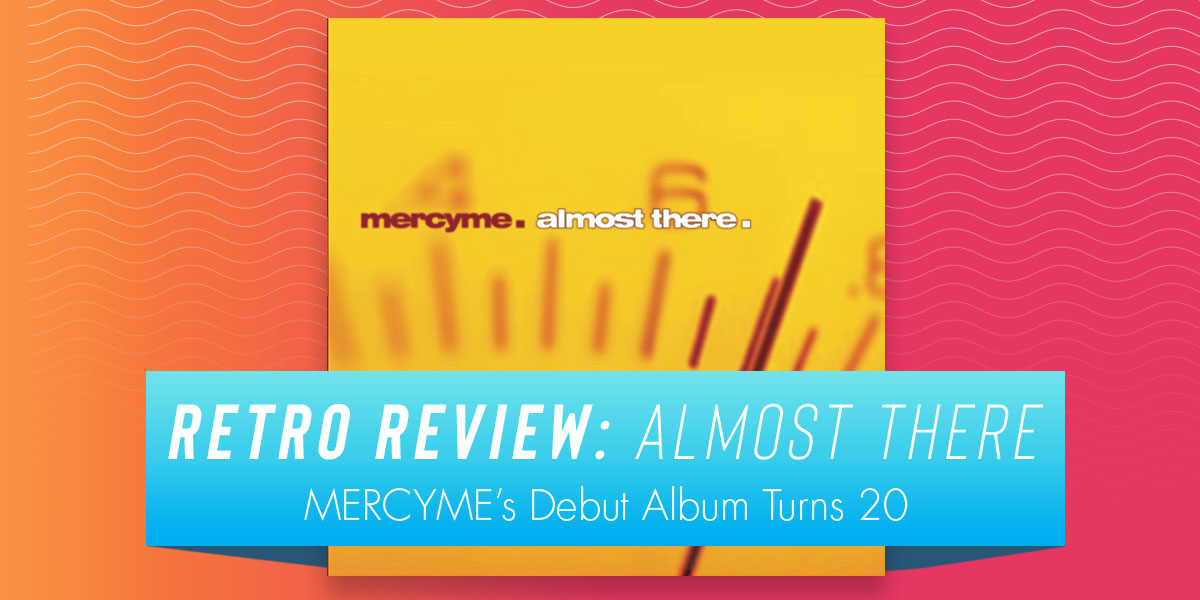 It's been two decades since @MercyMe released Almost There, their first full-length studio album in partnership with a label. The Texas-based outfit had previously dropped six independent projects, but it was Almost There that elevated the group to a household name thanks to the label's ability to broaden the band's reach and the unprecedented success of the record's crown jewel, "I Can Only Imagine."
Famously written solely by lead singer Bart Millard in the wake of his father's passing, "I Can Only Imagine" quickly became a crossover smash, resonating with both Christian and secular audiences with its honest portrayal of heaven. Ironically, @Amy Grant initially planned to record the moving track and release it as her next radio single, but at the last minute, Grant decided it was ultimately Millard's song and his story alone to tell. Thanks to Grant's kind gesture, the soaring ballad is now one of the most recognizable songs in Christian music history. Those first three notes on piano have become a signature introduction to the recording that has literally taken MercyMe's music around the world.
WATCH NOW: MercyMe "I Can Only Imagine" Official Music Video
In 2018, the story behind the song broke records at the box office when Millard's rocky relationship with his abusive father was chronicled in a feature-length film. The movie prompted the band to record a new version of "I Can Only Imagine." While the remixed up-tempo rendition, layered with tightly-stacked harmonies, brought a fresh energy to the timeless track, it's hard to best the raw emotion captured on the original.
While "I Can Only Imagine" is undoubtedly the song that drove sales of the now 3X Platinum album, Almost There provides brief glimpses of the thoughtful pop/rock formula that would lead MercyMe to become one of the preeminent acts in all of Christian music. On the whole, however, Almost There is primarily a worship record filled with mostly vertical lyrics and limited sonic textures that play it safe. "House of God" might just be the exception. The driving rock track proved to be the biggest arrow pointing to the band's future musical endeavors that slowly became more nuanced.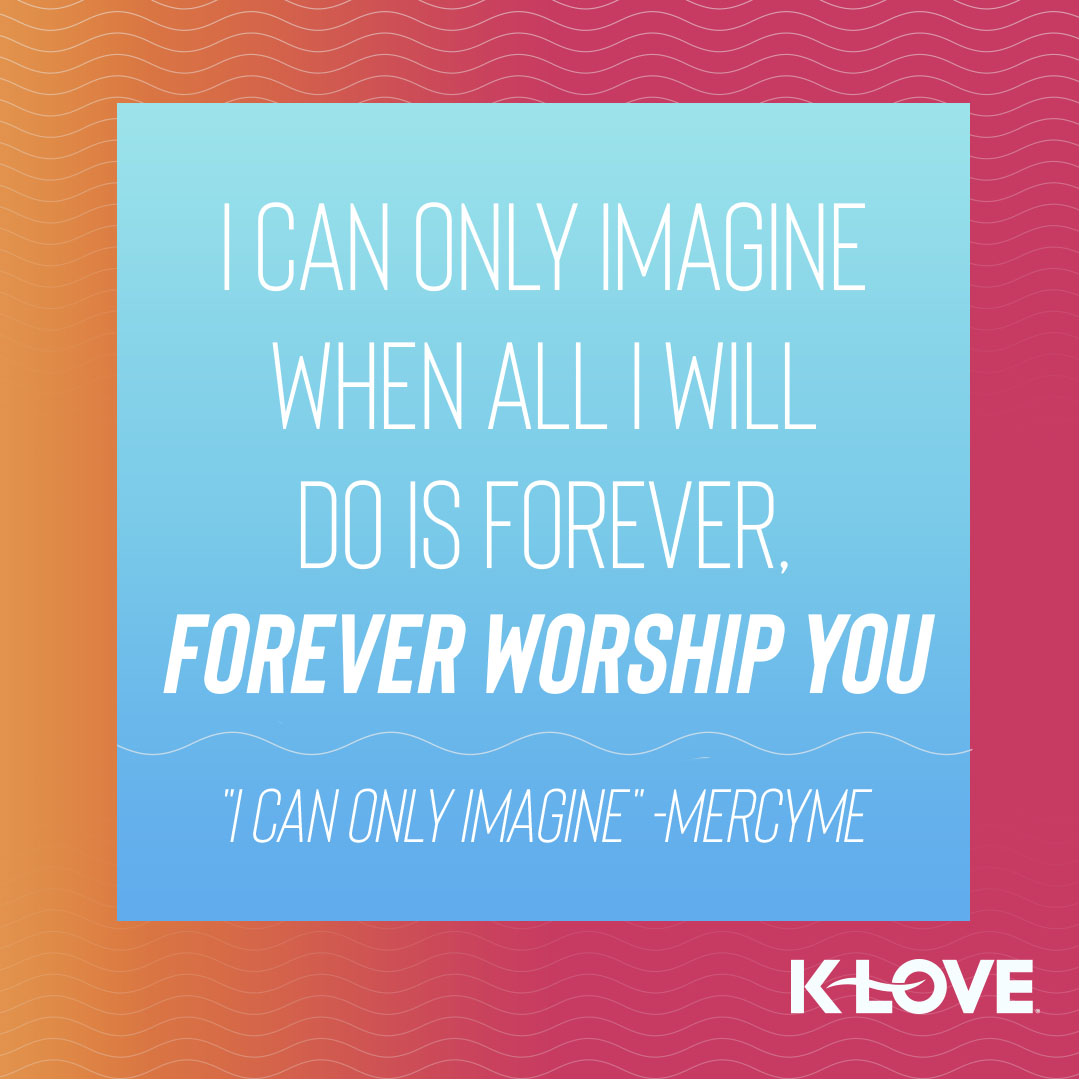 Almost There was also the first major project produced by Pete Kipley, a then-unknown producer who co-wrote a pair of tracks for the album. Like the band, Kipley would go on to steward an extraordinary career, helming additional LPs from MercyMe, as well as recordings from @The Afters, @Phil Wickham, and other leading acts.
While MercyMe saw themselves as a rock band from day one, Almost There is a far cry from a rock record. Subsequent efforts, however, would establish MercyMe's sound as more aggressive and would also cement Millard as one of the genre's most respected vocalists and lyricists.
WATCH NOW: MercyMe "I Can Only Imagine (The Movie Session)" Official Music Video
In addition to "Imagine," the frontman penned the bright "How Great Is Your Love" and poignant album closer "In You" by himself. The majority of the remaining tracks were a group effort, with Millard's bandmates joining him on co-writing credit on six selections. With the exception of original keyboardist Jim Bryson, the band's Mike Scheuchzer, Nathan Cochran and Robby Shaffer remain a part of the current lineup. Guitarist Barry Graul joined the group in 2003. Exceptional talent aside, perhaps that's part of the secret behind MercyMe's longevity—five longtime friends who are more like brothers than bandmates. Incidentally, they also don't take themselves too seriously. Their often heavy lyrics are stretched over a canvas of contrastingly fun, catchy melodies.
This past April, the band bowed their tenth studio album, inhale (exhale). Sonically, it's light years beyond the contemporary worship faire found on Almost There. Today, MercyMe often chooses to color outside the lines, constantly stretching sonically, while staying true to lyrics that communicate solid truth.
WATCH NOW: MercyMe "Say I Won't" Official Music Video
After establishing themselves as a staple at Christian radio with a veritable grab bag of huge hits, over the course of the past two decades, the band has slowly morphed into an act who enjoys taking musical risks. Therefore, every album they release feels more experimental, more bold, and more brave than its predecessor. In reality, that's the mark of an incredible artist—the willingness to evolve and only get better with time. Almost There was certainly the launching pad. "I Can Only Imagine" set the standard for everything moving forward and foretold the fact that Millard's best songs would come from pain. And now, twenty years and ten studio albums in, MercyMe might just be getting started.
---
Don't Miss a Beat & Sign Up for K-LOVE's Music Updates!
Get monthly emails with updates on new music, videos, and exclusives from your favorite Christian artists on K-LOVE!