@CAIN might still be relatively new to the radio waves, but they've already notched two back-to-back No. 1 hits: "Rise Up (Lazarus)" and "Yes He Can." Moreover, their smash debut single earned the family band a K-LOVE Fan Award for Breakout Single of the Year in 2021. Siblings Taylor, Madison and Logan Cain started as a country trio, but after they began leading worship together at a church in Nashville, they soon realized they were meant to write and record music that reflected their faith. In just a few short years, CAIN has quickly become one of the most promising new acts in Christian music, honing their craft on the road with the likes of @TobyMac, @Matthew West and, this fall, @Casting Crowns. The buzz-worthy new act might just be getting their feet wet, but they've already introduced the next generation of CAIN, as each of the three siblings welcomed their first child this year.
RELATED CONTENT: CAIN Wins Breakout Single of the Year with "Rise Up (Lazarus)" at 2021 K-LOVE Fan Awards
In this exclusive Q&A celebrating 40 years of K-LOVE, Taylor, Madison and Logan collectively share their fondest K-LOVE memories to date, including the first time they heard their song on K-LOVE.
K-LOVE: How has K-LOVE impacted your journey as an artist?
CAIN: K-LOVE was an early friend to CAIN! Their team has been amazing in helping us have a great introduction to a large part of the country. We believe in partnerships, and from day one, K-LOVE has been an incredible partner. We grew up on Christian radio, and K-LOVE is a part of many of our memories as a family.
K-LOVE: Do you remember hearing your song for the first time on K-LOVE?
CAIN: Are you kidding?! Absolutely! We were on our way to a meeting with our label, and "Rise Up (Lazarus)" was playing on K-LOVE. It was a great social media post, and we will never forget it.
RELATED CONTENT: This Is My Story with CAIN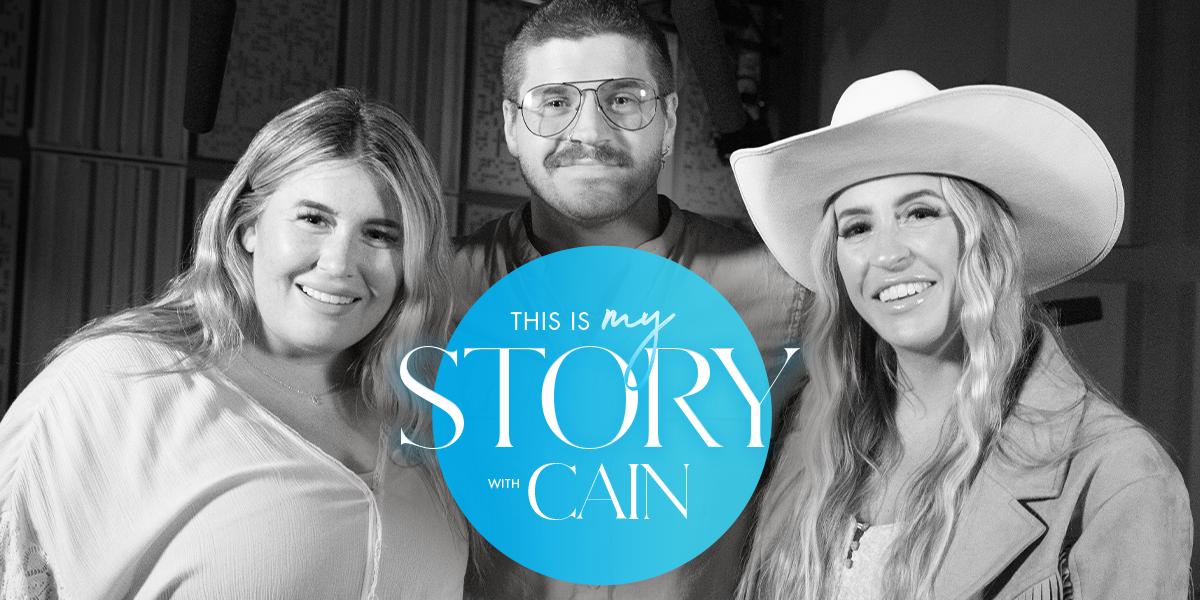 K-LOVE: Do you have a personal K-LOVE story you'd like to share?
CAIN: As we have said before, we were raised on Christian radio. Several years ago, Taylor became very ill after a mission trip. We had K-LOVE on in her room. K-LOVE provided music we needed to hear when we needed to hear it. The time DJs take to pray with their listeners directly impacted us at a time when we weren't sure Taylor was going to make it. Now, years later, we are personal friends with those DJs, and we know their care and concern is real.