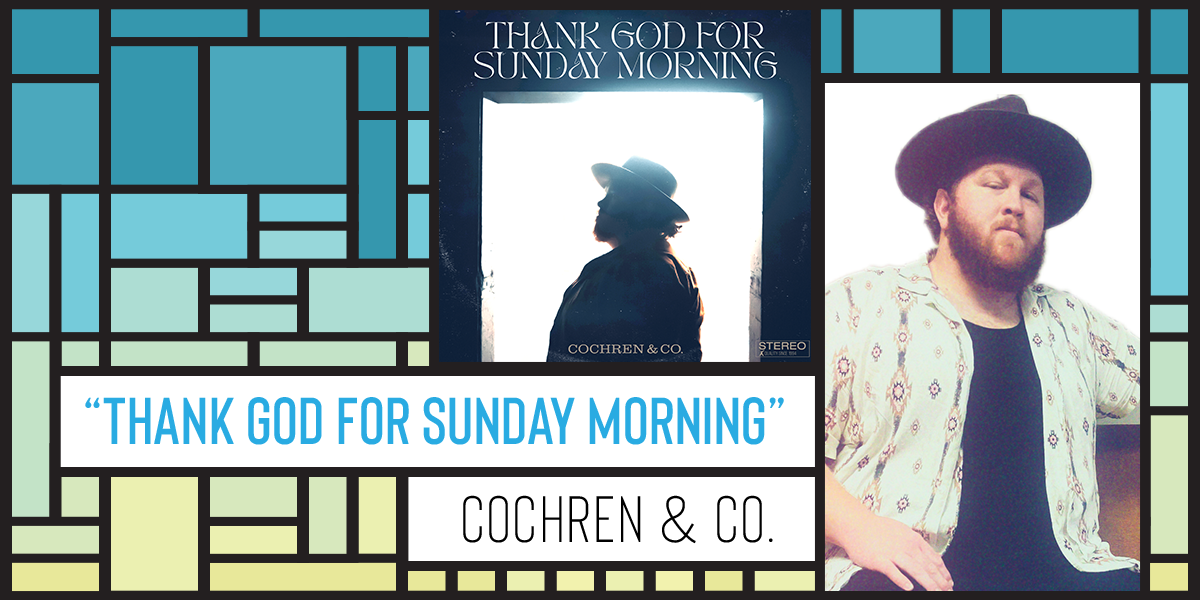 @Cochren & Co.'s brand new single, "Thank God For Sunday Morning," is more than just an exercise in gratitude. It's a personal story of hope and redemption. Cochren & Co. namesake Michael Cochren co-penned the fresh track with songwriting aces @Matthew West and Jeff Pardo. The masterclass in lyricism is rich in vivid imagery that paints a picture of the grace found only in Jesus with a chorus that ends in this life-changing observation: "Saturday night looked like the end of the story, but thank God for Sunday morning."
LISTEN NOW: "Thank God For Sunday Morning" Official Lyric Video
The message is unabashedly Christian, yet the track could easily fit on any country playlist with an abundance of stringed instruments backing the poignant melody.
"This is a story of redemption, of being brought out of the night and into the day. I've lived it," Cochren shares of the autobiographical song. "I've been so down and hopeless that I thought I'd never recover. So low in the pit. But that's where God reached me, raised me up, and set me on the Rock, His Son. No matter what you're dealing with, God's love is coming for you. Just like the sweetest sunrise after the worst night ever. Healing, redemption, pure love — all yours. God is so kind. Thank God for Sunday morning."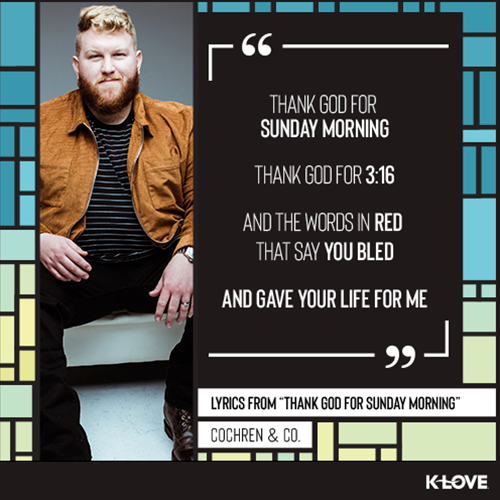 The "Church (Take Me Back)" singer performed the new tune for audiences on the spring leg of @TobyMac's "Hits Deep Tour." He'll join Toby once again on Aug. 4 for night one of "K-LOVE Presents LIVE at Red Rocks," one of numerous concert dates Cochren & Co. will play throughout the summer.
"Thank God For Sunday Morning" is the group's first taste of new music since the outfit's 13-track full-length debut released last year. The powerful song serves as the lead single from Cochren & Co.'s upcoming sophomore release. In preparation, the primary songsmith is feverishly writing with some of his favorite lyricists.