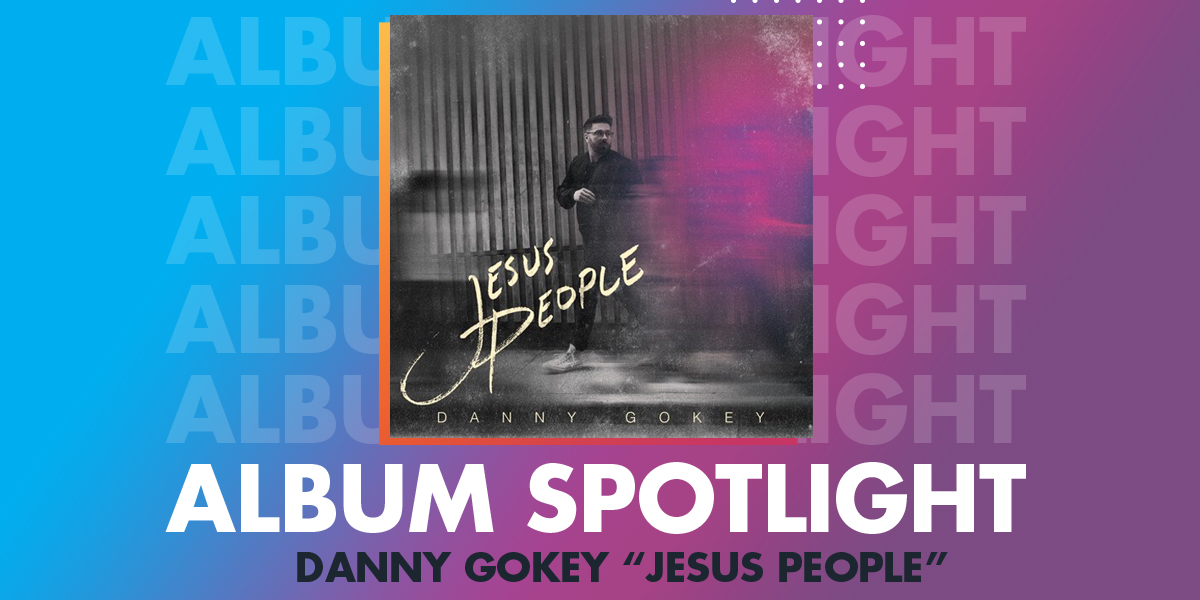 It's no secret that @Danny Gokey harbors a wide range of influences, and on Jesus People—his latest full-length offering—the "American Idol" alum puts his musical diversity on full display. The truth is, there's very few genres the award-wining vocalist can't master. Using a wide range of colors and textures, there's a little something for every taste across the new 12-track collection, which fuses pop, R&B, Gospel, Latin and hip-hop. Moreover, the record boasts high-profile collaborations with three genre-specific voices: Hip-Hop's Angie Rose, Gospel's Koryn Hawthorne and Latin music's Christine D'Clario.
Lyrically, the album abounds with lessons in putting faith into action, believing for breakthrough, and standing up for what you believe in. Sonically, in many ways, Jesus People is as much a reflection of Gokey's vibrant multi-cultural home as it is a glimpse into his varied music preferences. His home is filled with the childlike faith of his four young kids, the loud, boisterous laughter of his Latino wife, Leyicet, and the chatter of his Spanish-speaking in-laws—all of which fans can experience on Danny and Leyicet's new podcast on Accessmore, "Livin' La Vida Gokey."
While cuts like the joyful "Agradecido" (meaning "grateful") find Gokey expressing thankfulness in colorful fashion for the blessings of faith and family with a nod to his wife's native culture, other selections like the R&B-tinged "Do For Love" put his soulful vocals in the spotlight, while also dipping into rare hip-hop territory with a rapped bridge courtesy of Rose.
WATCH NOW: Agradecido (Official Music Video)
Stalwart additions like the title cut, inspirational track "Stay Strong" and lead single "Stand In Faith" affirm Gokey's commitment to discipleship and modeling what it looks like to be a follower of Jesus.
WATCH NOW: Stand in Faith (Official Music Video)
RELATED CONTENT: Danny Gokey Teaches Listeners How to "Stand In Faith"
"I believe there is something musically and inspirationally for everyone on this album. It's full of hope and encouragement that I think we can all use right now," the four-time K-LOVE Fan Award winner concedes. "On this new album, musically I got to explore some new things and cross some genre borders. For the most part, my music represents how I grew up and the culture of the United States—our melting pot. Growing up I listened to Christian music, gospel music, country music, hip-hop music, and Spanish music. It was all a smorgasbord. If anyone knows me, they know I love diversity and differences—and now more than ever we need to come together despite our differences."
Jesus People is indeed a unifier, bringing believers together with a shared mission of faith. If his previous studio effort, Haven't Seen It Yet, was an album centered on breakthrough, Jesus People is an invitation to faithfulness regardless of the outcome. The theme is one he'll carry into 2022 with successive "Jesus People" releases planned that will fall under the same banner. But before he launches even more new music in the new year, Gokey will embark on his annual holiday outing with powerhouse vocalist @Natalie Grant. The duo's "Celebrate Christmas Tour" will conclude with a stop on Dec. 23 at Nashville's historic Ryman Auditorium, seeing the pair co-headline the iconic venue together for the first time.