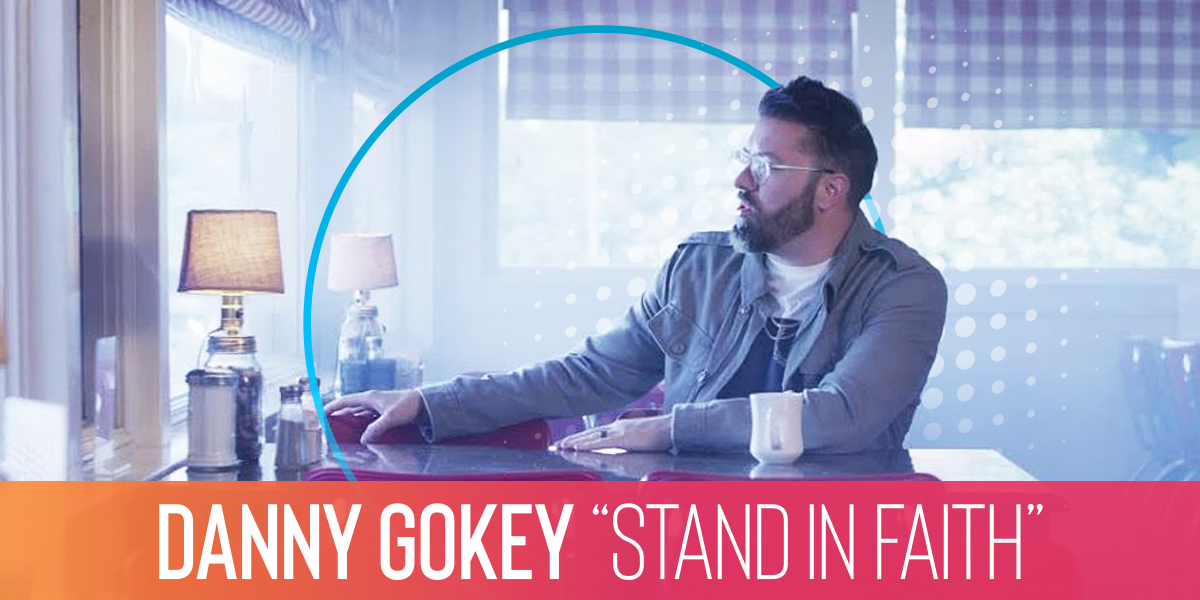 Danny Gokey's powerful new song, "Stand In Faith," could easily serve as the "American Idol" alum's personal testimony. Following the death of his first wife, Gokey stood in faith, believing that his story was far from over.
WATCH NOW: "Stand In Faith" Official Music Video
That proved to be true as Gokey went on to become an award-winning recording artist. In addition, he eventually remarried and is now the father of four beautiful children—tangible reminders of the redemptive power of God at work in his life.
WATCH NOW: "Stand In Faith" Official Lyric Video
"I wrote this song to be an anthem that people can sing over their lives to encourage their faith for the miracles and breakthroughs they're believing God for," Gokey says of the new track. "Faith brings our hopes into reality. It's the confidence and trust in God that's needed to acquire the things we long for but don't yet see. Faith invites God in to work on our behalf. More now than ever before, faith should be our bedrock and our foundation. I pray this song revives the hearts of many who listen to it and gives them the needed fuel to persevere in any difficult situation."
LISTEN NOW: The Story Behind The Song
The song's official music video follows the storyline of a widower who learns how to serve other people in the midst of his grief starting a domino effect of pay-it-forward moments. "Stand In Faith" is the lead single from the Dove Award winner's new album, Jesus People, and serves as the name behind his fall tour with Colton Dixon.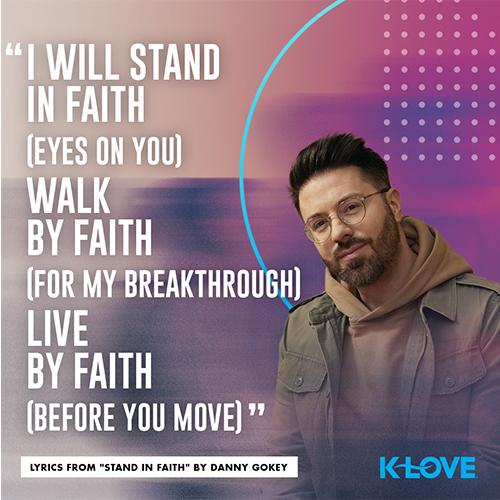 Currently, Gokey can also be heard on Evan Craft's bilingual single, "Be Alright," which the two artists performed alongside Redimi2 at the 2021 K-LOVE Fan Awards earlier this year.
This fall, Gokey and his wife, Leyicet, are giving fans an all access pass to their crazy lives with their new podcast on AccessMore, "Livin' La Vida Gokey." The podcast celebrates their multicultural home with a strong focus on music, family and laughter.