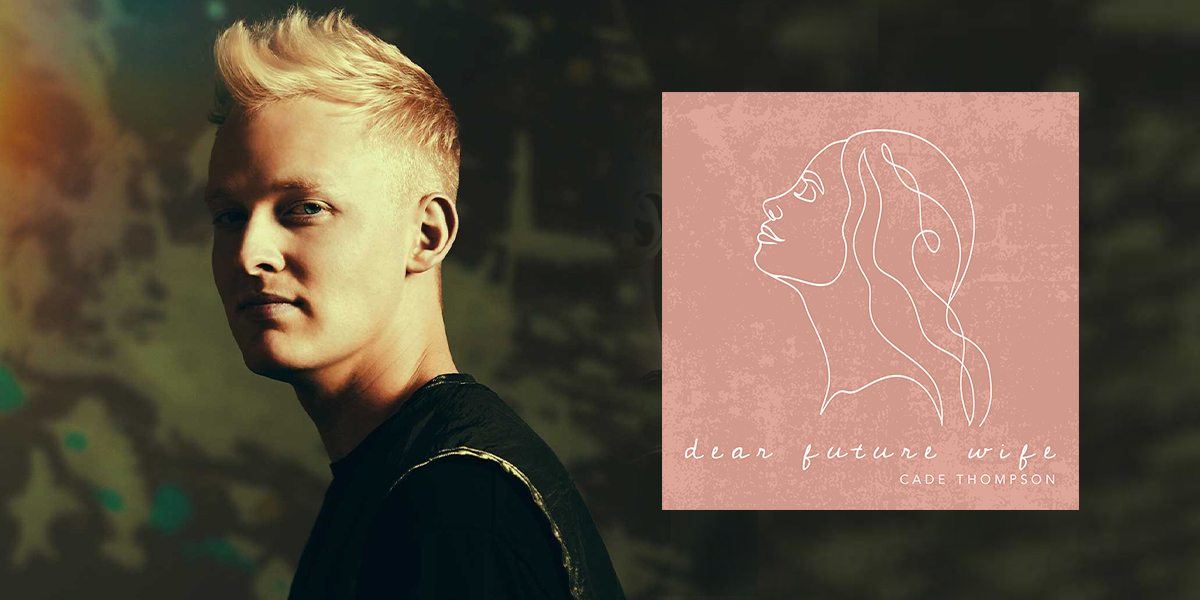 Newcomer @Cade Thompson debuts his latest song, "Dear Future Wife," just in time for Valentine's Day weekend.
The 20-year-old singer/songwriter behind the hit "Every Step of the Way" wrote the tender-hearted song in the middle of quarantine as a love letter to his future spouse. "Dear future wife / Gotta tell you I'm still working / On my life / I'm still trying, I'm still learning," Thompson sings. The intimate lyrics paint a picture of a man striving for godliness as he waits and prepares to be the best husband his future wife deserves.
WATCH NOW: Cade Thompson "Dear Future Wife" Official Music Video
"If I am honest I think about my future wife a lot. What does she look like? Have I met her? How can I be a better man for her before I meet her?" Thompson ponders. "I think a lot of people can relate to those same questions regarding relationships. I can get distracted by the temptations of this world and this song is an anthem to help me keep the fight to become the best man I can be for my future wife."
WATCH NOW: Cade Thompson Interview with Scott & Kelli
Thompson's anthem is also an encouragement to others that are not only waiting for their future spouses but also to those who need reminding of God's love and promises along their walks in life."I hope this song touches the hearts of people that are in a [similar] season of being single and also those that are in a season of single parenting, as well as those searching for healing after a broken marriage," Thompson shared of the song. "Through this song, may the listeners be reminded that the waiting is worth it as you trust God with your journey."
RELATED STORY: "Every Step of the Way" Points to God's Faithfulness
"Dear Future Wife" is produced by Jay DeMarcus, one-third of the country-pop trio Rascal Flatts, on his label Red Street Records.
WATCH NOW: Cade Thompson "Dear Future Wife" Official Lyric Video