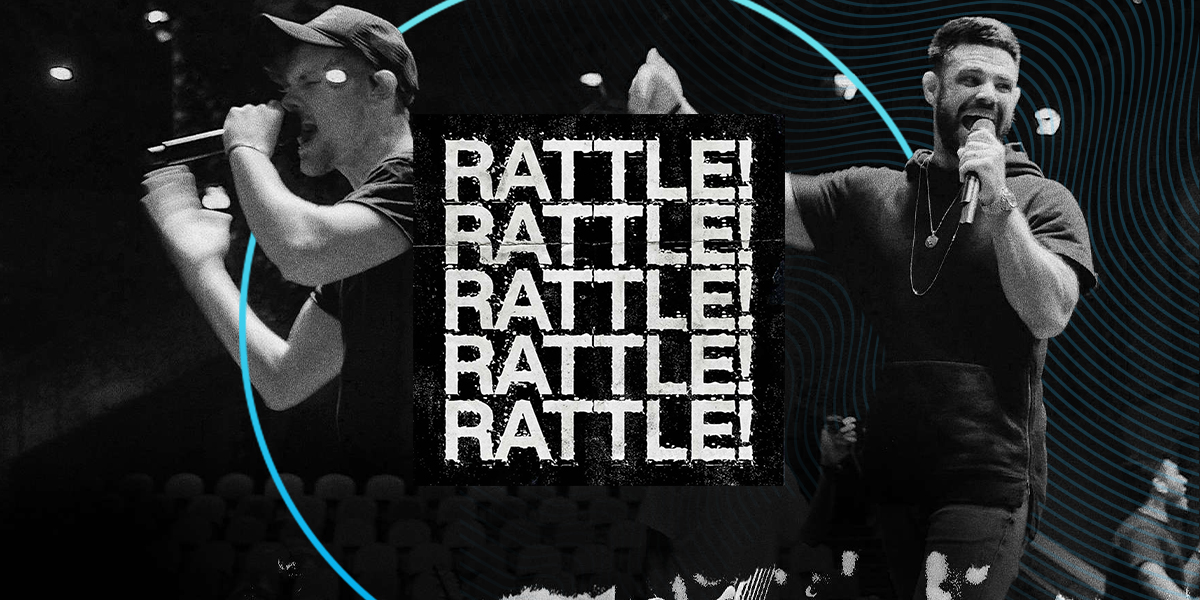 The title of @Elevation Worship's latest single, "RATTLE!" takes the form of all caps and ends with an exclamation mark with good reason. The song is as loud and explosive as its name might suggest.
Penned by Steven Furtick, Chris Brown and Brandon Lake in the midst of the COVID-19 pandemic, "RATTLE!" was written as a battle cry as the lyrics attest: "I'm coming out! I'm gonna live again!" The men exchanged voice memos and Zoom calls to craft the song before deciding to record and mix the electric track during rehearsal, rather than live in a studio, in order to complete it in time for Elevation Worship's album, Graves Into Gardens. Divinely, the song's timely lyrics arrived during a season when people needed them most.
WATCH NOW: Elevation Worship "RATTLE!" Official Music Video
"Right now, we might be having to bury certain expectations of what we thought this year would look like," Brown shared when the selection released in time for Easter 2020 in the middle of a nationwide lockdown. "But our faith in Jesus is built on the foundation that resurrection is possible! And 'RATTLE!' is the sound of resurrection!"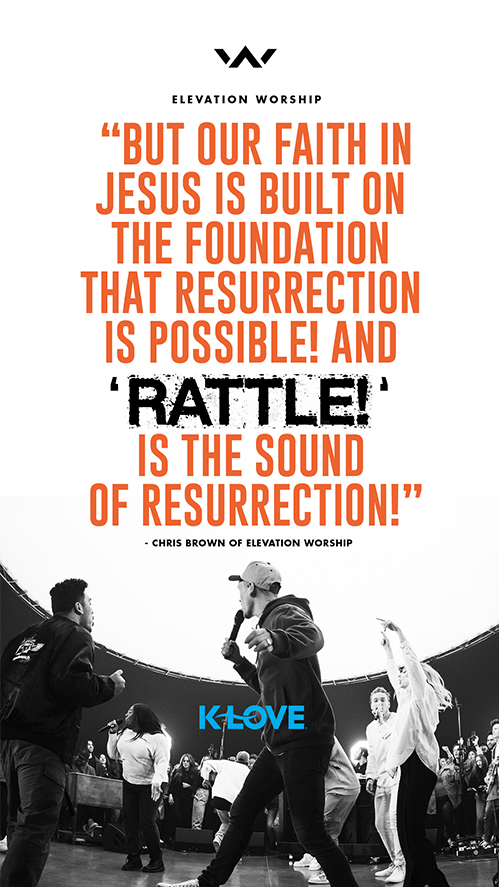 WATCH NOW: Elevation Worship "RATTLE!" Live Video
The triumphant anthem carries a cry of revival as its lyrics are pulled straight from the stories of Scripture. "RATTLE!" personifies Good Friday, the uncertain Saturday in-between and Easter Sunday heralding the power and authority of God and inviting listeners to believe for their own miracle as Elevation Worship asks the question: "Since when has impossible ever stopped You?"
WATCH NOW: Elevation Worship "RATTLE!" Acoustic Version
The victorious track comes on the heels of the collective's powerful "Graves Into Gardens," the cornerstone cut from their full-length album that also features "RATTLE!" and global worship phenomenon "The Blessing."
Emerging from Charlotte, North Carolina's Elevation Church and pastored by Furtick, the award-winning act recently released a chart-topping collaborative album with Maverick City Music called Old Church Basement. The acclaimed project broke first-week streaming records upon its release, cementing the K-LOVE Fan Award "Artist of the Year" nominated collective as a leader in the modern worship movement.