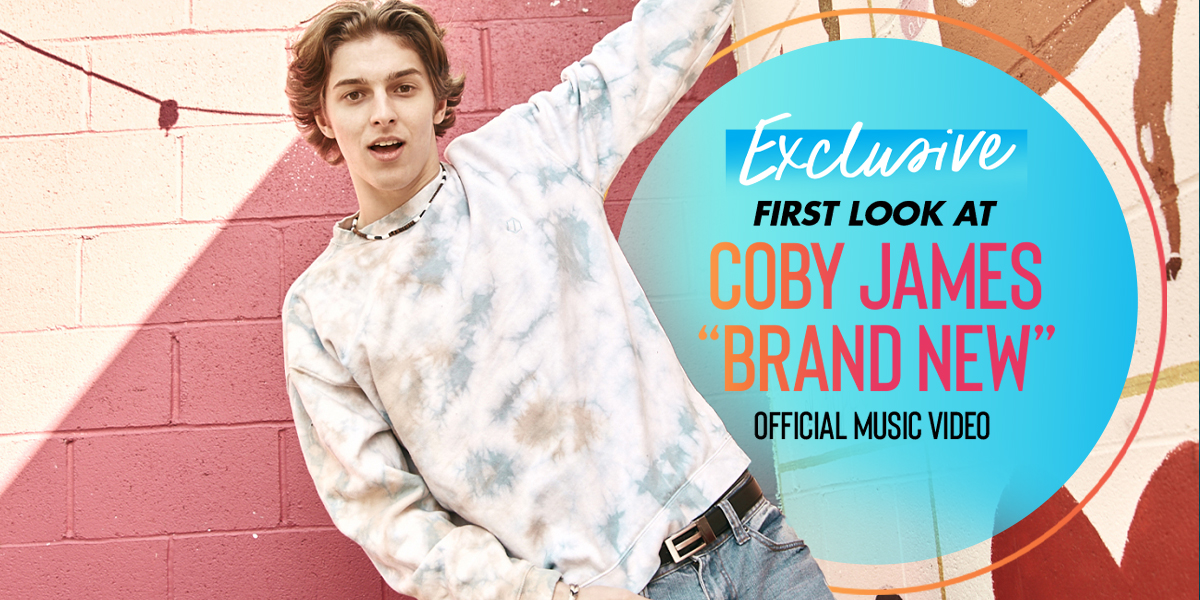 That soaring falsetto you hear set against an R&B, Gospel choir groove on "Brand New"? That's new artist @Coby James. He writes and produces all of his own stuff. He's a master multi-instrumentalist, especially when it comes to the guitar. And did we mention, he's only 19? Yeah.
The kid (Can we still call him a kid at 19?) is impressive, to say the least. "Brand New" is his first stab at Adult Contemporary Christian radio, and it's a total summertime jam. His sunny vocals conjure Shawn Mendes, while his lyrics mimic the depth and thoughtfulness of his longtime musical hero, John Mayer. The message behind the song, of course, is rooted in his relationship with Jesus—a relationship he's cultivated since coming to know the Lord at an early age thanks to being raised in both church and a loving Christian family.
EXCLUSIVE FIRST LOOK: Coby James "Brand New" Official Music Video
"As believers, we talk about salvation, we talk about how there's such a big change when you become a Christian, coming from death to life. It's an amazing thing, and there are a lot of songs about that, but we forget that every single day is a new beginning and God's mercies are new each day," James says of the fresh track he co-wrote with Paul Duncan and Christian Hale. "We have a new chance every single day to live for Christ."
James says he feels like he's been given a second chance not only spiritually, but physically. As a child, he was diagnosed with ADHD and Lyme disease, the latter of which kept him chronically ill and unable to play sports like his peers. Music became a lifeline.
Today, it continues to serve as a lifeline for James, who moved to Nashville in the last year to pursue his musical dreams full-time. "Brand New," however, is only one aspect of the multi-faceted talent the North Carolina native brings to the table. Recently, he introduced Mixtape, Side A, which boasts four shining pop gems. He'll release two additional mixtapes before the year is out—one of acoustic musings and a second set that showcases more experimental elements.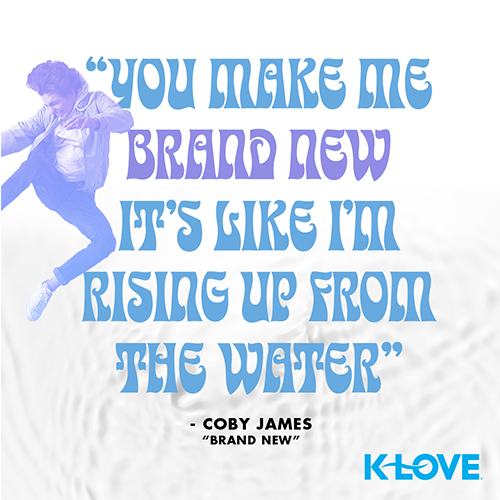 For a deeper look into his musical dexterity, fans can check out his Instagram page where he regularly posts covers of songs from some of his favorite Christian artists. He's already covered current hits from @CAIN, @for KING & COUNTRY, and @Tauren Wells, among others.
---
Don't Miss a Beat & Sign Up for K-LOVE's Music Updates!
Get monthly emails with updates on new music, videos, and exclusives from your favorite Christian artists on K-LOVE!