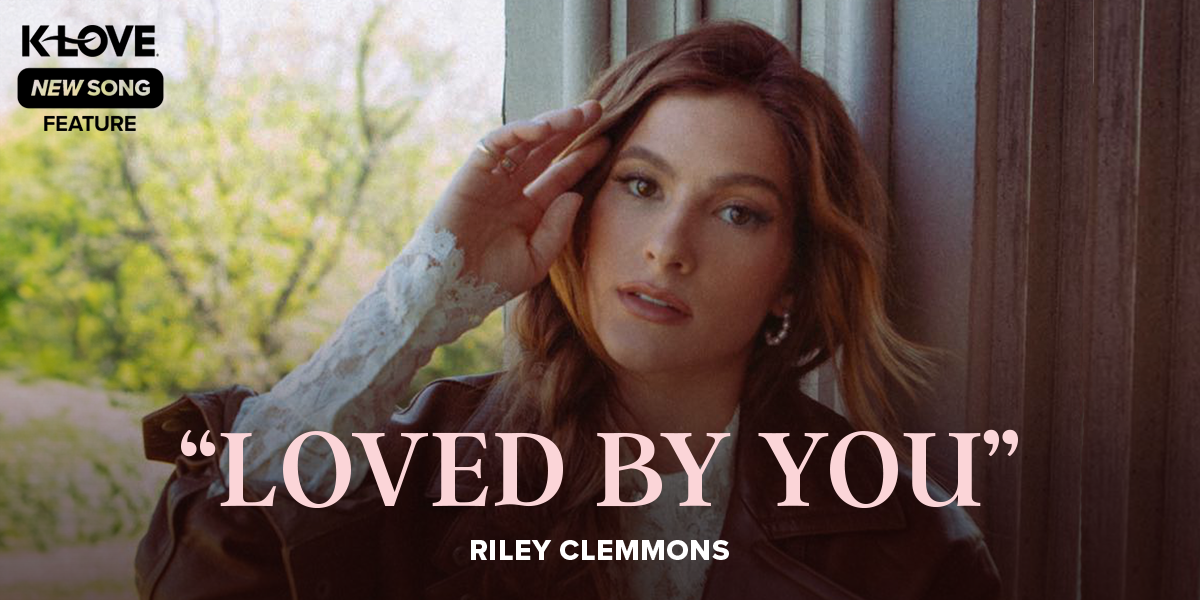 @Riley Clemmons returns with her first single in two years, "Loved By You." The pop-centric affirmation of our priceless value in Christ is stacked with textured guitars as the Nashville native reminds listeners they are loved beyond measure by the God of the universe.
RELATED CONTENT: 21 Questions with Riley Clemmons
Serving as the lead radio offering from her third studio set, "Church Pew" (due Sept. 22, 2023), "Loved By You" was written after Clemmons took an intentional step back from music to focus on her mental health.
"After walking through a season of intense creative burnout and navigating the challenges of an all-time low in my mental health, I made the choice to take an extended period of time away from music to get quiet with God and my faith, and ultimately, begin the journey of getting my brain and soul healthy again," the 23-year-old shares. "'Loved By You' tells the story of what I rediscovered and learned in that season of getting quiet, as I was reminded that my identity and worth are rooted in the unchanging and evergreen truth that I am entirely loved by an awesome and faithful God."
RELATED CONTENT: "Fighting for Me" by Riley Clemmons
The "For the Good" singer made history in 2021 when she became the youngest artist to ever be nominated for a K-LOVE Fan Award in advance of the 8th annual event. Since signing a record deal at age 16, Clemmons has literally grown up right alongside her fans, navigating faith, coming of age and relationships through her wise-beyond-her-years song lyrics.
Having recently returned from Australia, where she headlined a brief series of concerts, the songstress will celebrate the release of "Church Pew" with a performance at the Grand Ole Opry Sept. 23 followed by an opening slot on @Zach Williams ' "A Hundred Highways Tour" this fall.