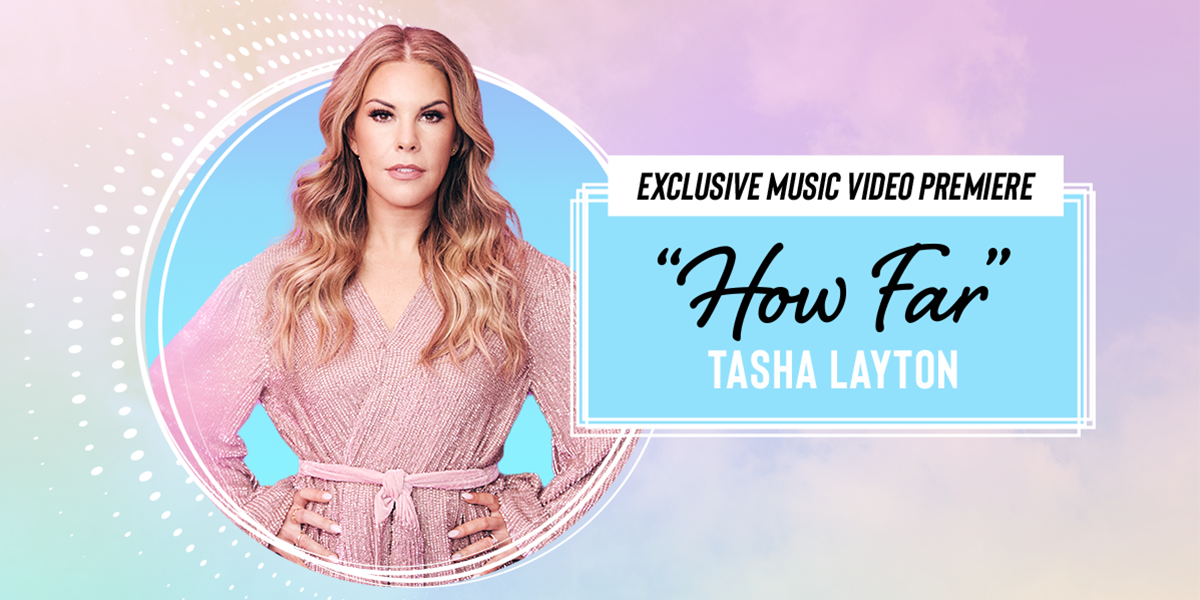 Breakout female vocalist @Tasha Layton brings a new single to radio with "How Far." Serving as the title-cut of her full-length debut, the truth-filled anthem boasts of the great lengths God's love will go to bring His children home. Spoiler Alert: There's no distance love won't cross.
"The whole album is summed up in the message of the title track, 'How Far,'" Layton shares of the record's namesake. "It's about how God continues to reach out and pursue us even when we run from Him. It was God's love for us that propelled Him to give His life on the cross. Arms stretched open wide — that's how far He will go."
EXCLUSIVE PREMIERE: Tasha Layton's "How Far" (Official Music Video)
Layton wrote "How Far" with @Matthew West, AJ Pruis and her husband Keith Everette Smith, a GRAMMY® winning musician and member of @TobyMac's touring band. The victorious reminder of hope follows two back-to-back hits from the two-time K-LOVE Fan Award nominee: breakthrough single "Into the Sea (It's Gonna Be OK)" and the first No. 1 of her career, "Look What You've Done."
In early July, the songstress brought her signature tracks to one of Nashville's most iconic stages for her Grand Ole Opry debut, a performance dedicated to her late grandmother, who loved country music.
RELATED CONTENT: Courageous, Positive, Joyful: 21 Questions with Tasha Layton
Layton recently appeared in the debut episode of "Empty Stage with Andrew Greer," a new video series on K-LOVE on Demand that highlights the heart behind many of the artists heard on K-LOVE as they move out of the spotlight and into real life.
The "How Far" singer will take the stage alongside @Danny Gokey and @Jordan Feliz on Gokey's "Jesus People Tour" this fall.