Posted on Saturday, Oct 09, 2021 by Lindsay Williams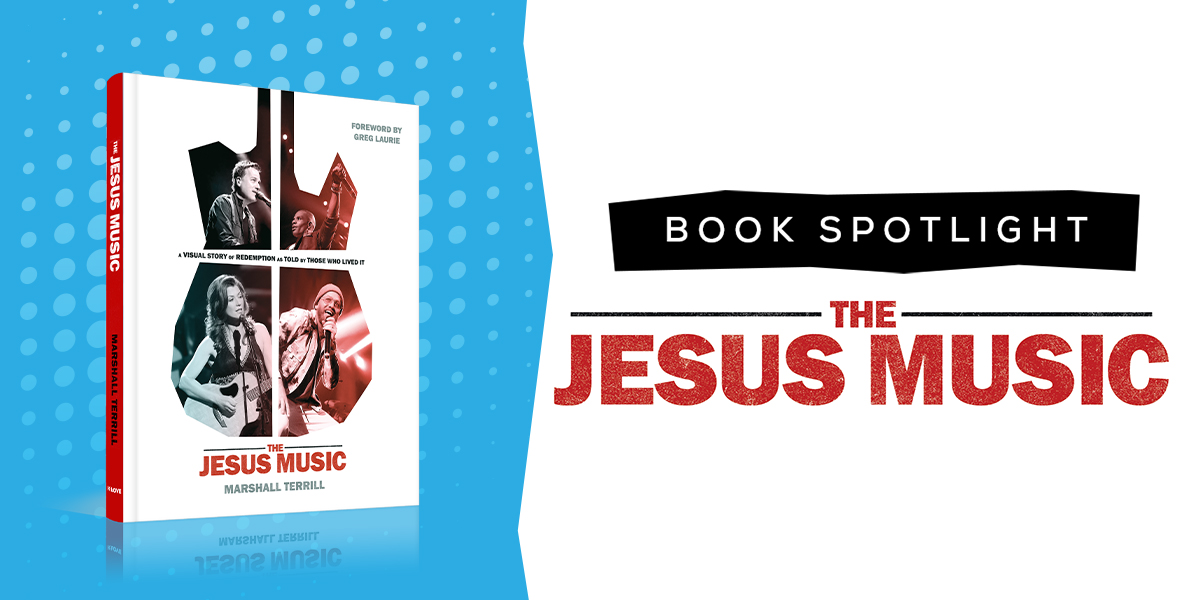 "The Jesus Music" Book Is a One-of-a-Kind Keepsake For Christian Music Fans
For those interested in diving even deeper into the stories explored in The Jesus Music documentary, The Jesus Music: A Visual Story of Redemption as Told by Those Who Lived It is the perfect companion to the film. Hailed as "likely the most comprehensive book on the history of Contemporary Christian Music (CCM) ever published," this 208-page hardback—which feels very much like a giftable coffee table book—includes more than 130 photos depicting CCM artists who blazed an unforgettable trail across five-plus decades.
Like the movie, The Jesus Music book chronicles the genesis of a genre that started as a religious movement in Southern California in the late '60s. The seminal work is authored by veteran journalist Marshall Terrill, who has written bestselling biographies on Billy Graham, @Elvis Presley, and Johnny Cash, among other public figures. The Jesus Music, a quintessential guide to the history of Contemporary Christian Music, represents his twenty-sixth published title.
"In this book, you'll meet some ordinary and some far-out characters. Hippies, Jesus freaks, metalheads, pop stars, punkers, rappers, alt-rockers, and some Christians who defy characterization," explains Terrill. "But they all have the same heart, the same aim: loving Jesus and creating music…Jesus Music."
In 13 chapters, Terrill humanizes the characters who pioneered a genre that didn't even exist until some of those so-called hippies decided to write lyrics that expressed their faith and set words to the rock 'n' roll grooves they loved. Rebels and risk-takers in their own right, the courageous individuals who shaped this unique musical niche weren't perfect, but their belief in God and His ability to change hearts through rhythm, rhyme, and melody fueled them to create art that reflected their faith.
Decade by decade, The Jesus Music book follows the same order as its accompanying film; however, it takes an even more in-depth look at the milestones, songs, and artists that birthed a movement and transformed it into the multi-billion-dollar industry it is today. Moreover, it provides a genuine glimpse into the harsh realities of people authentically working out their faith in the glare of the public spotlight.
"[This book] was written to show that God uses sinful, ordinary people who often fall short to do extraordinary things," shares pastor, author, and evangelist Greg Laurie in the book's foreword. "I grew up with many of the artists profiled in this book. I witnessed their starts, their stumbles, their ascensions, and, in some cases, their falls. I have seen CCM change and morph with the times and cover every possible genre there is… Through it all, though the music changed from what it had been, the message never did."
Iconic artists like @Amy Grant, @Michael W. Smith, @Steven Curtis Chapman, @Kirk Franklin, and @TobyMac, among others, all contribute revealing behind-the-scenes stories throughout the book. Newer voices like @Lauren Daigle and @for KING & COUNTRY are also highlighted.
Longtime fans will especially enjoy the interesting facts sprinkled throughout each chapter and the collection of rare imagery carefully selected from an array of album photoshoots, commemorative CCM magazine covers, live concert footage, and award show press shots spanning more than 50 years.
Every Christian music fan should own this book. Purchase your copy of The Jesus Music here.