Posted on Thursday, Apr 22, 2021 by K-LOVE Staff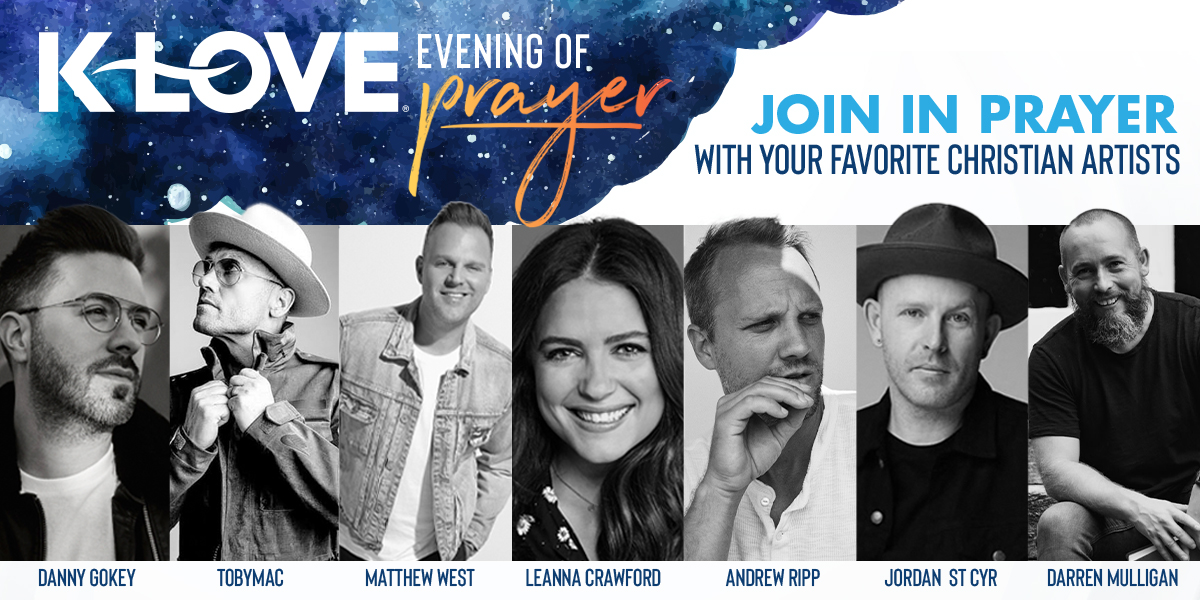 Gather your family and friends together and join K-LOVE for a special evening of prayer. In this interactive Facebook Live event, you will be able to read Scripture along with your favorite K-LOVE DJs, we'll pray for one another, as well as for you and family. If you or someone in your life needs prayer, we encourage you to share your story, so you can see how God comes through by connecting our experiences to each other.
Special guests @Danny Gokey, @TobyMac, @Matthew West, @Leanna Crawford, @Andrew Ripp, @Jordan St. Cyr, and Darren Mulligan from @We Are Messengers, join us throughout the evening to connect, pray, and share what God does through Christian music.
WATCH NOW: K-LOVE's Evening of Prayer