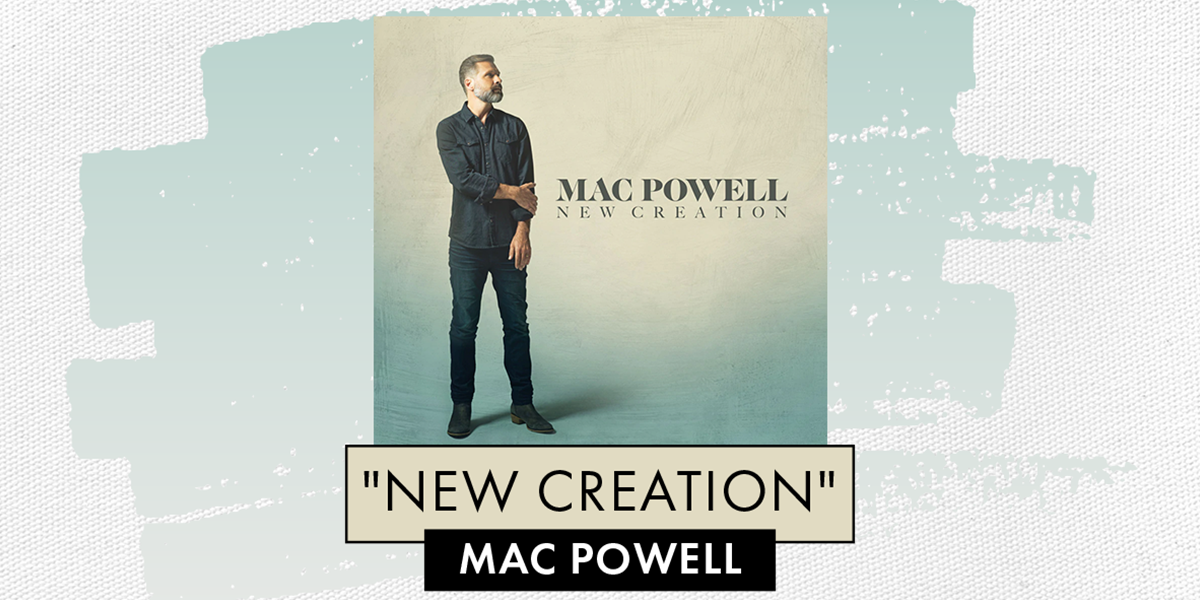 Sometimes it takes tragedy in our lives to discover the true blessing. That's the lesson Mac Powell is sharing on his fresh track, "New Creation." The upbeat pop single finds the singer reflecting on the fact that he thought he knew God, but he really only knew Him after experiencing hardship. He's come to realize that every difficulty is a chance to know the Lord on a deeper level and to become better, or perhaps, someone new altogether.
WATCH NOW: "New Creation" Live Performance Video
Powell wrote the song in the midst of pandemic uncertainty and the touring shutdown, choosing to lean on the truth of 2 Corinthians 5:17: "Therefore, if anyone is in Christ, the new creation has come: The old has gone, the new is here!"
"I pray that my song, 'New Creation,' reminds you that through everything in life, God gives us blessings, support and hope," Powell says of the track he penned with Hank Bentley and Jeff Pardo.
"New Creation" is the former Third Day frontman's second solo single to launch at Christian radio, following the country revival-tinged "River of Life." His latest hit to climb the charts also serves at the title-cut of his solo Christian debut, which dropped last October. He'll release a deluxe edition of New Creation, featuring two new selections, Aug. 12, 2022.
RELATED CONTENT: Mac Powell Invites Listeners Down To The "River of Life"
Over the course of the past year, the father of five has been busy promoting his new album out on the road, performing a mix of Third Day favorites, solo material from his back catalog and brand new songs. His two oldest children, Scout and Cash, have been out with him this summer, serving as members of his touring band. Powell will continue to visit cities across the country on select solo dates this fall. For a taste of his live performance, marked by his unmistakable vocal that earned him acclaim as the lead singer of Third Day for nearly three decades, fans can check out Powell's New Creation (Live EP), available now.
RELATED CONTENT: Mac Powell Plots a Solo Career and Talks the End of Third Day, Co-writes in Nashville and His New Gig as a Worship Leader