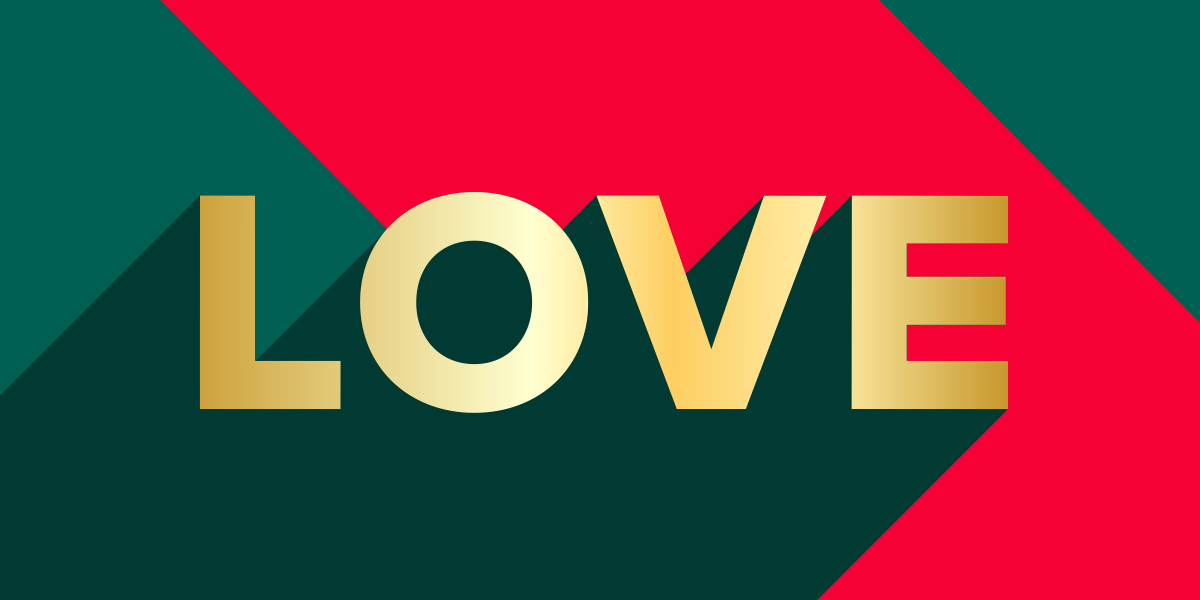 "For this is how God loved the world: He gave his one and only Son so that everyone who believes in him will not perish but have eternal life." - John 3:16
Everyone loves the warm, fuzzy feelings of loving someone and having them love you back. But is this what love is all about? Jesus defines the gift of love as sacrificially doing what is best for someone else without expecting anything in return.
The Apostle John says that God is love (1 John 4:7-8). God isn't just loving. He is love. And what did God do for us? He gave his son to us. When his love fills our lives, it overflows into the lives of others.
Love is one of the Fruits of The Spirit (Galatians 5:22-23). Apple trees produce apples. When we receive God's gift, we are planted into his love. As a result of this intimacy, we can give this gift of love to others.
Jesus's love is the greatest gift of Christmas because it is the gift of himself. He came as a tiny baby in a manger. He walked in our shoes and felt the same struggles, pains and temptations we all face yet without sin.
Then he laid down his life for us on the cross and was resurrected three days later to have eternal life and a relationship with him. Celebrating that gift of love is what Christmas is all about.
Recommended Listening: "This Christmas Love" by @Justin Unger
Unwrapping the Gift of Love
If you have never received the gift of God's love, consider making the decision today.
Take these steps:
Admit you are a sinner.
Turn from your sin. (Rom 3:23)
Believe that Jesus Christ is God's son.
accept his gift of forgiveness from sin. (John 14:6)
Confess your faith in Jesus Christ as Savior and Lord. (Romans 10:9,10)
If you are already a follower of Jesus, how are you showing the love of Christ to your family? Friends? Coworkers? Strangers?
What is one act of love I can show to someone today?