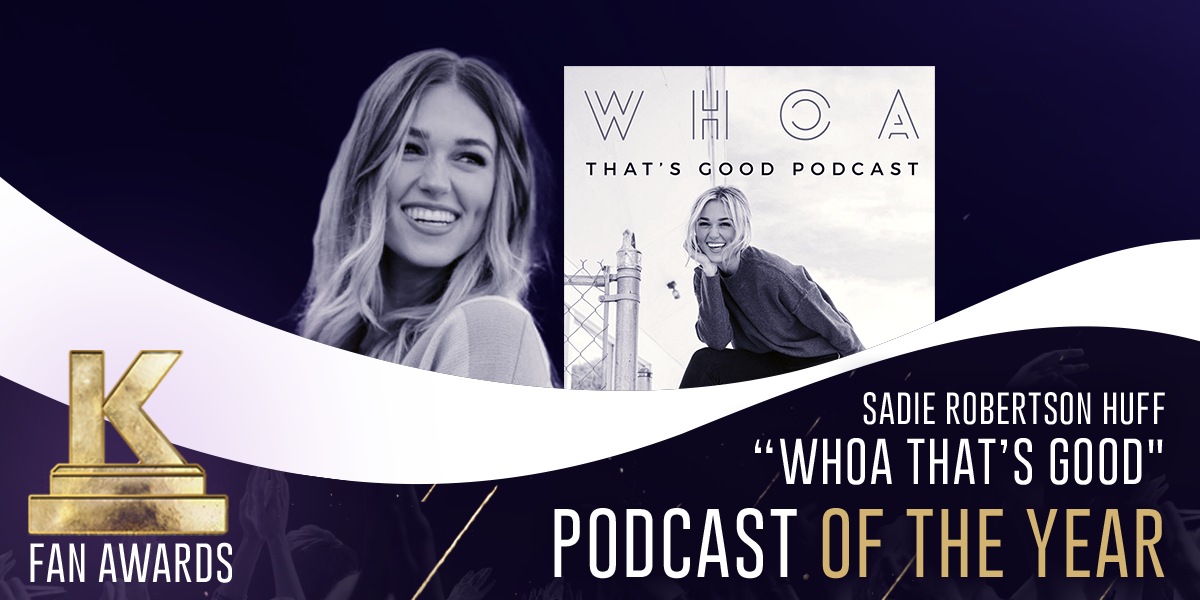 While Sadie Robertson Huff has previously presented at the K-LOVE Fan Awards, she's never been eligible for one of the fan-voted awards, until now. The "Duck Dynasty" star hosts one of six podcasts that were nominated in the brand new category of Podcast of the Year, first introduced in 2022. Fans voted her "WHOA That's Good" podcast their favorite among shows from Annie F. Downs, Christine Caine, Craig Groeschel, Skillet frontman John Cooper and Lisa Harper.
"I wanted to start a podcast because I felt like a lot of people were looking for someone to mentor them, but didn't know who to ask or how to ask. I realized I had so many mentors in my life I could call and ask advice for on things, and I wanted to share their wisdom with others," Huff wrote on Instagram following her win. "I never knew that would end up being 40 million downloads in four years. Only God could do something like that through someone like me."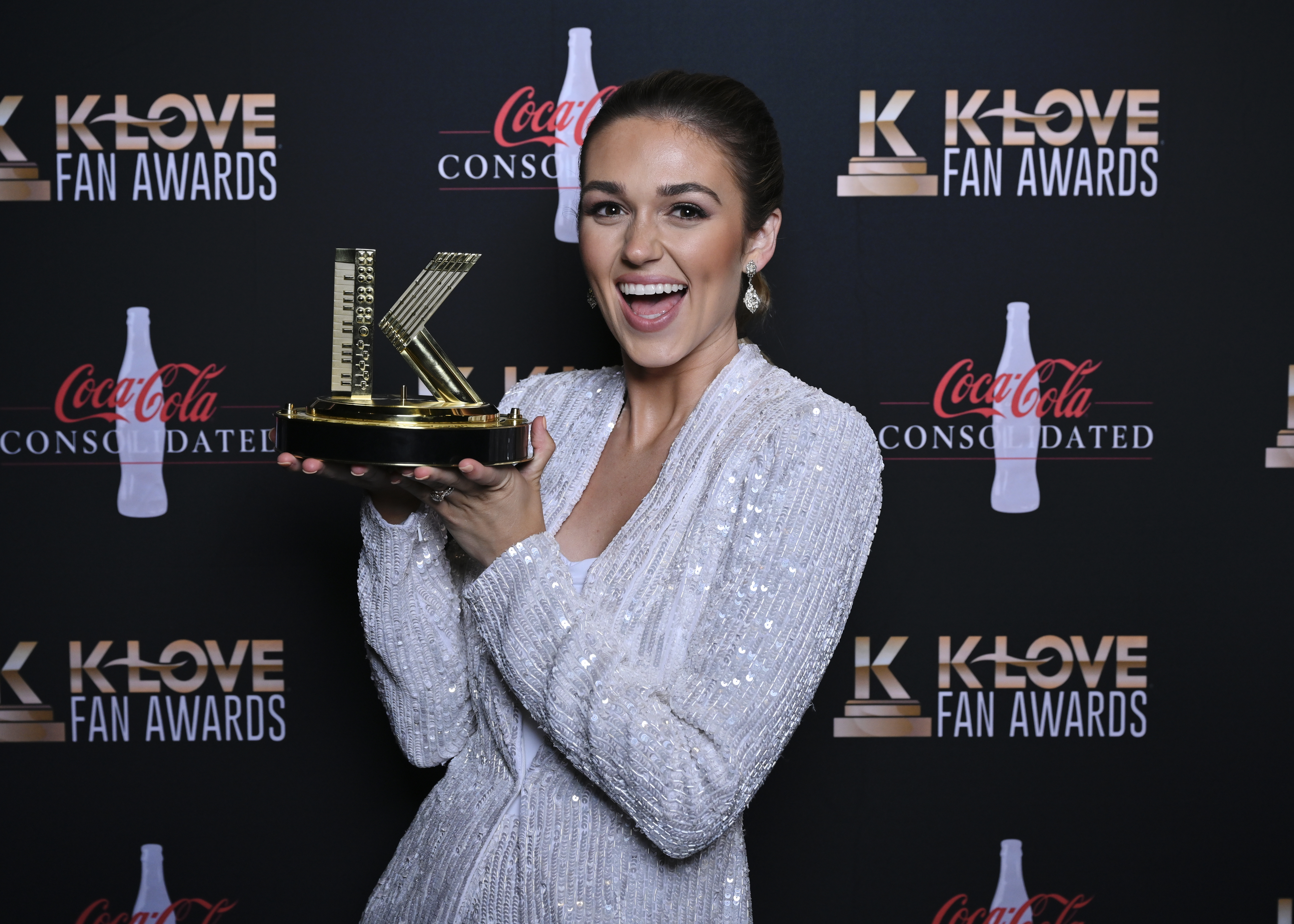 On her "WHOA That's Good" podcast, the Live Original founder talks to a variety of artists, authors and athletes, always asking one pivotal question: What's the best advice you've ever been given? Bob Goff, Morgan Harper Nichols, DawnCheré Wilkerson, and many more, answer this question. In addition, Huff has recorded episodes with fellow 2022 K-LOVE Fan Award honorees for @for KING & COUNTRY and Tim Tebow.
"Over the past four years of hearing incredible advice from incredible people, I hope y'all have been encouraged and felt mentored from afar. I know I have been encouraged and moved probably more than anyone. Getting to learn from all of these conversations and find the gold in the lives of others has been a dream," Huff continued. "As I always say, God is kind to include us. I'm wildly grateful for His grace and love."
RELATED CONTENT: 2022 K-LOVE Fan Awards: Podcast of the Year Nominees