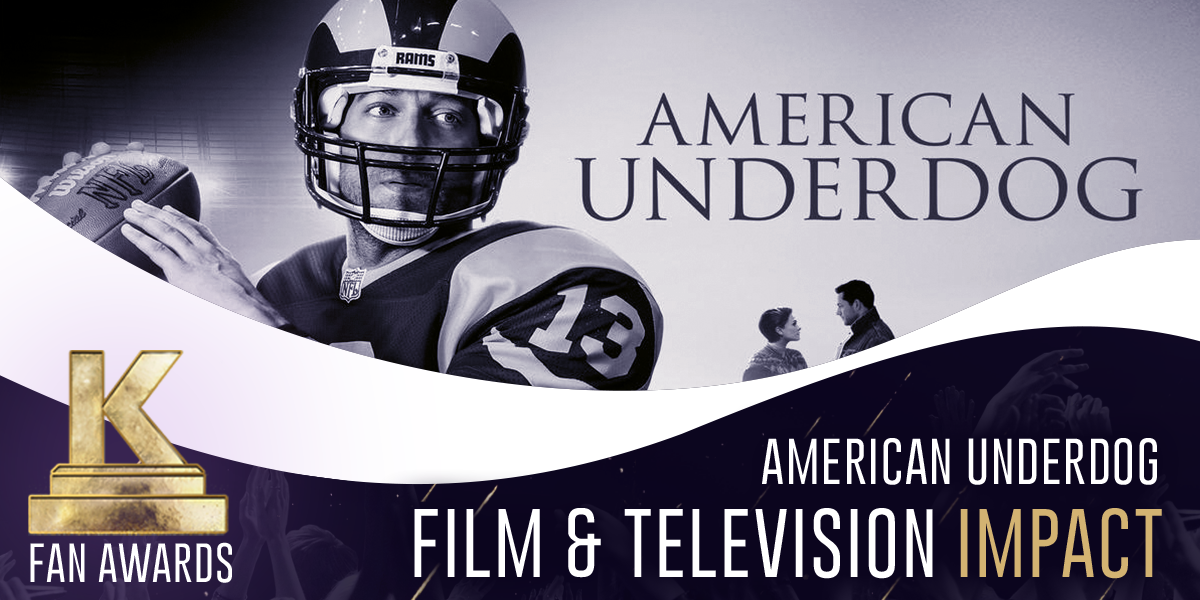 American Underdog, a movie based on the life of professional football player Kurt Warner, took home the 2022 Film & Television Impact trophy at this year's K-LOVE Fan Awards. The Skit Guys presented the golden 'K' to American Underdog producers Kevin Downes and Jon and Andrew Erwin.
"We are coming out of an extraordinary time in history when we were told we couldn't come out of our homes, we couldn't gather in churches, we couldn't gather at concerts, and we couldn't gather at cinemas to see our favorite movies. The three of us kind of looked at each other and said, 'What are we going to do? Are we going to let this moment define who we are?' So we decided to put our faith in action and realized that, with God, all things are possible," Downes shared during his acceptance speech. "We decided to go against conventional reality and created a movie that required over 10,000 extras when nobody could come out of their houses into pre-production. We finished that movie without anybody getting sick, so that was a miracle."
Jon Erwin followed Downes' remarks with his own take on the state of faith in the current film industry. "There is an uprising in Hollywood right now on behalf of Christianity," he said. "God is moving, and it's because of you. It's because of the fans — you've given us a voice, and you've given us a moment and an opportunity. And God is just at work in the industry in ways I've never seen before."
His brother, Andrew, gave shoutouts to Michael W. Smith, Casting Crowns, Third Day, Nicole C. Mullen and Amy Grant for "taking a chance on these two kids from Alabama," where the Erwin siblings began their careers in Christian entertainment directing music videos.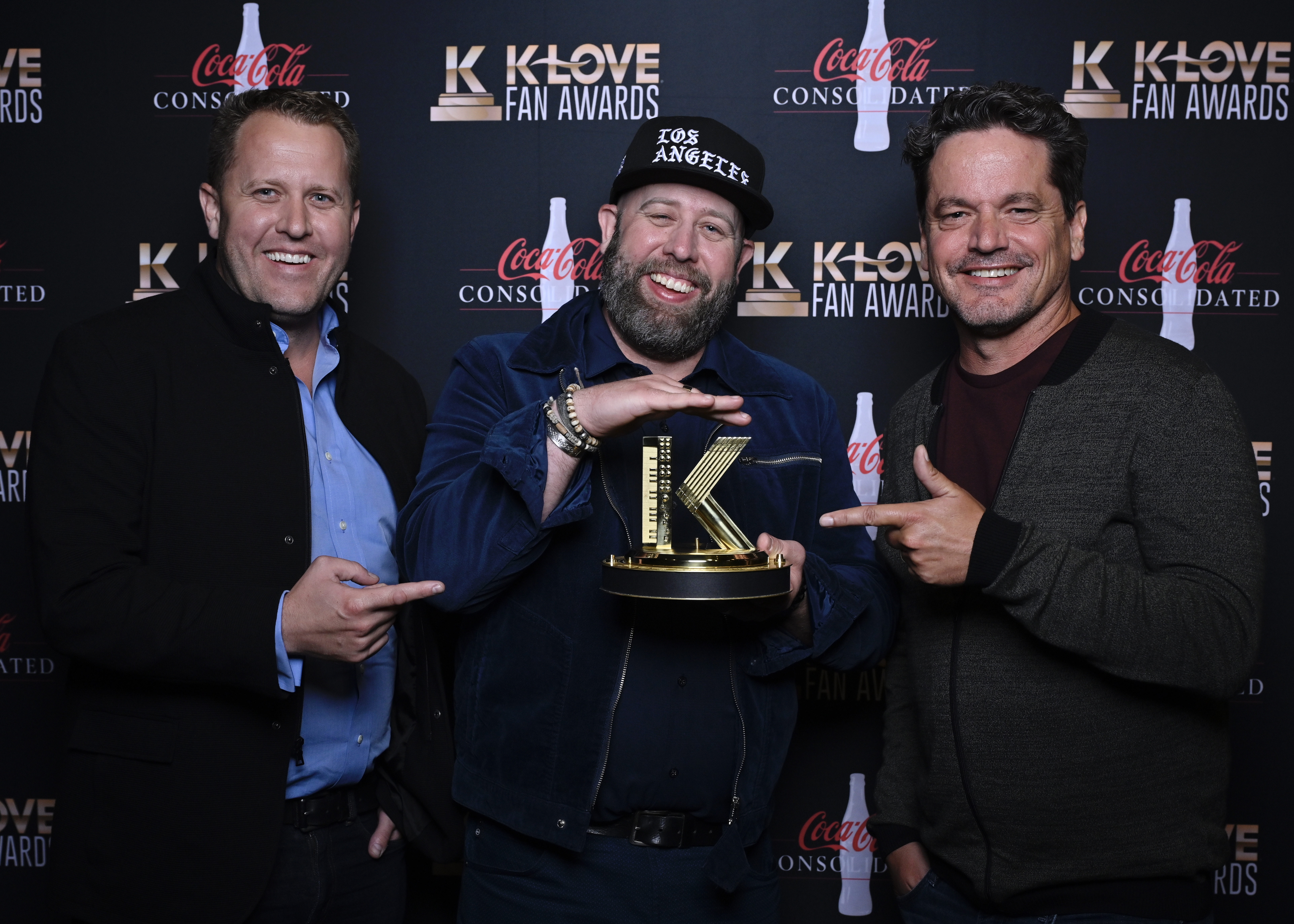 Backstage, Andrew told K-LOVE's Scott and Kelli that American Underdog marked a full-circle moment for him personally, because he was working as a sports cameraman when Kurt Warner won his second Super Bowl. Twenty years later, he never dreamed he'd be sitting in Kurt and Brenda Warner's living room in Phoenix, Arizona, hearing the rest of the story.
"Every sports fan loves this story, so it was a wide-open door for the Gospel to show what their faith meant to them and how it got them through some really tough times," Andrew offered.
The nearly two-hour film, based on the real-life struggles of the unlikely NFL MVP, is a movie about football — on the surface at least. But, more importantly, it's a movie about family. It's a film about perseverance, faith and the miracles that transpire when you never give up on a dream.
To that end, during a backstage interview with K-LOVE's Scott & Kelli, Jon also had a message for those listening: "To all the dreamers out there, if God's calling you to something, don't quit. Never ever, ever give up."
The Erwin Brothers, who have also famously helmed Christian music documentary The Jesus Music, @Jeremy Camp's I Still Believe, and @MercyMe's I Can Only Imagine, revealed they have multiple new movies in the pipeline. Upcoming projects include Jesus Revolution, a story based on the lives of Greg and Cathie Laurie; a movie about @Zach Williamss; and Ordinary Angels, starring Hilary Swank.
RELATED CONTENT: 2022 K-LOVE Fan Awards: Film & Television Impact Nominees